Mercedes showed a concept electric microbus of the future
Mercedes Vision Van, a cargo van of the future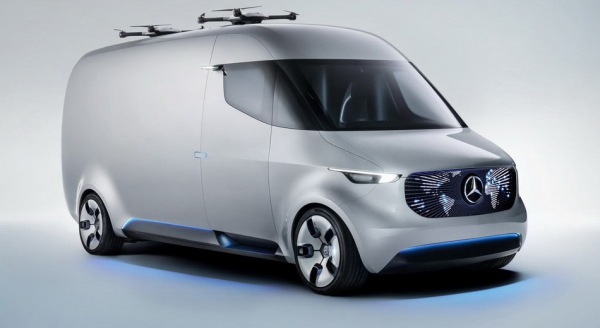 Mercedes presented the new vision for the minivan of the future. Concept cars for the transportation of people and goods is called the Vision Van, and he is truly mesmerizing.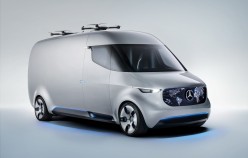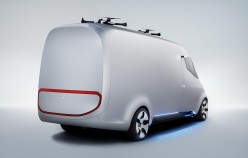 New van Vision Van is part of a development company called "adVANce" which includes the development not only changed the futuristic commercial vehicles, but the focus in changing the entire industry of transport in General.
Mercedes talking about the Vision Van drew attention to the fact that the development of the model was actively promoted innovative solutions to reduce the consumption of battery power and increased mileage per charge in the city and between cities.
New Vision concept Van was the first van, who managed to unite all the transportation processes and work with electronics.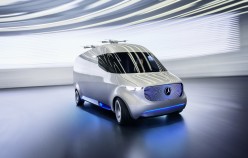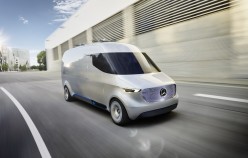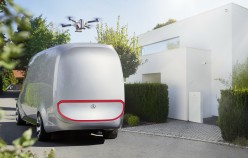 More specifically, in the vehicle integrated fully automated cargo space and set the drones on the roof of the van. The last part will make it easy to deliver when you need clients most parcels, offline, on air.
Latest Mercedes concept is powered by a 100 strong (75 kW) electric powertrain, and depending on the settings, can offer a wide range of mileage from 80 km to approximately 270 km.
"Vision Van from Mercedes-Benz we are able to implement main idea of future generations of vans: intelligent automation technology will simplify and integrate all the processes, from the loading and transport vehicles prior to delivery to the consignee," said Walker Mornhinweg, head of Mercedes – Benz Vans.
The initiative "AdVANce" focuses on three areas of innovation: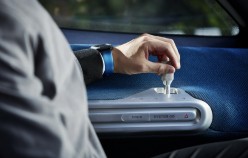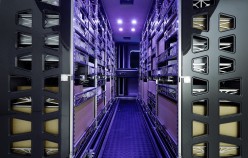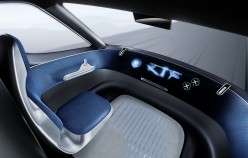 The inclusion of the van in the global Internet field, which will contribute to the ability of the automobile to collect data about the road, weather conditions, battery level, load and other aspects.
The second field of activities – use of innovative hardware solutions for the transport industry, which will include a fully automated handling system a cargo space to make shipping more efficient.
Finally, the third should introduce a new concept of mobility for the transportation of goods and people that will make transportation more efficient.