Mercedes introduced Tesla Model X competitor
The German company showed the flagship electric crossover EQS SUV, capable of driving up to 600 km on a single charge.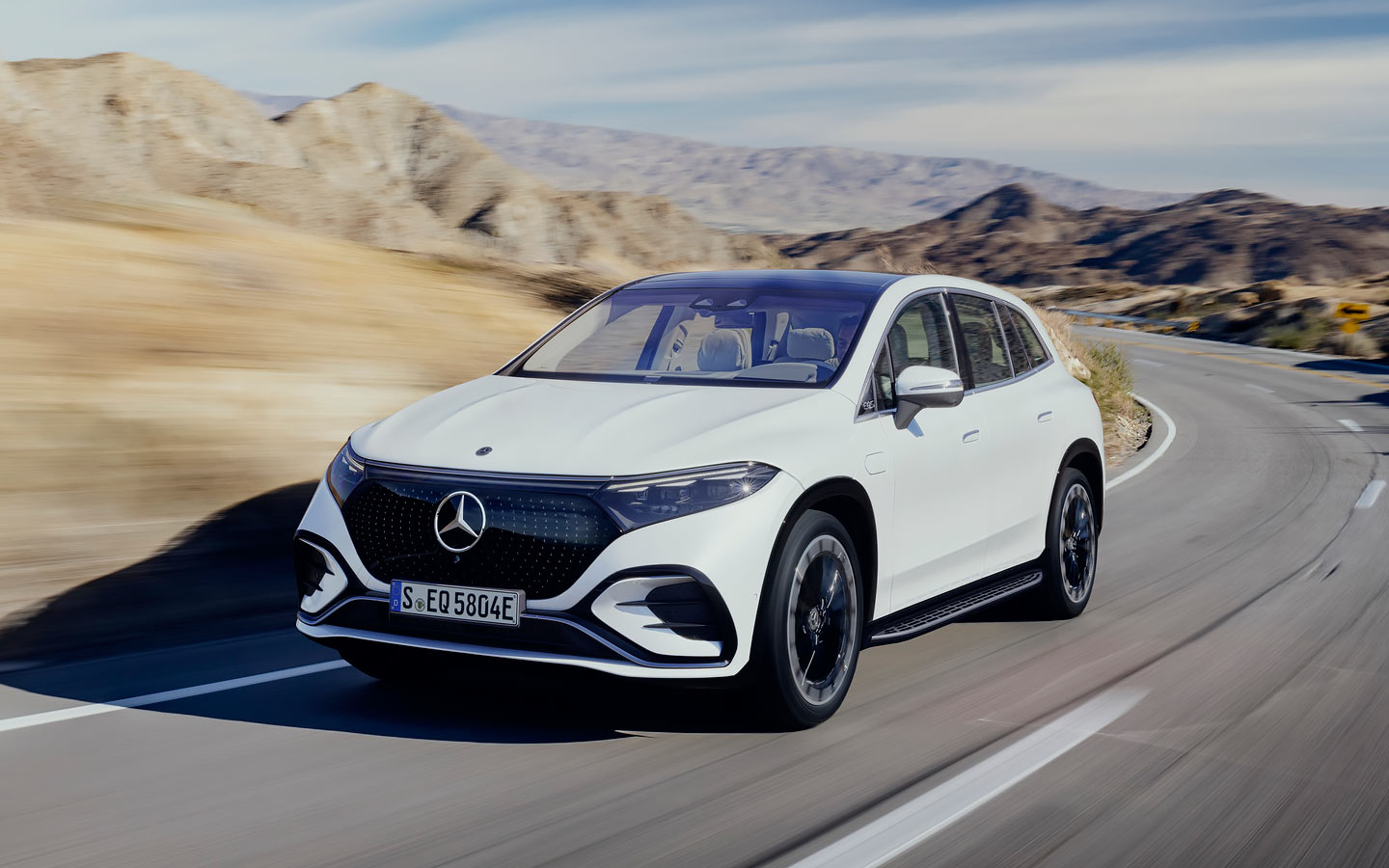 Photo: Mercedes-Benz
Mercedes-Benz has unveiled a new flagship electric crossover called the EQS SUV with a three-row interior. The model, which will be mass-produced in the United States, will compete with the Tesla Model X.
The new crossover Mercedes EQS SUV is based on the EQS sedan, which debuted in April last year. In the basic modification, under the designation "450+", the crossover is equipped with a single electric motor on the rear axle, developing 359 hp. and 568 Nm of torque. The "older" version of the 580 4Matic has an engine on each of the axles, which in total are capable of delivering up to 544 hp. and 858 newton meters.
Batteries allow the electric crossover to travel up to 600 kilometers on a single charge. When using a special fast system, it will take only about half an hour to replenish the stock of batteries from 10 to 80%. From a standard household outlet, the car will be recharged in approximately 11.5 hours.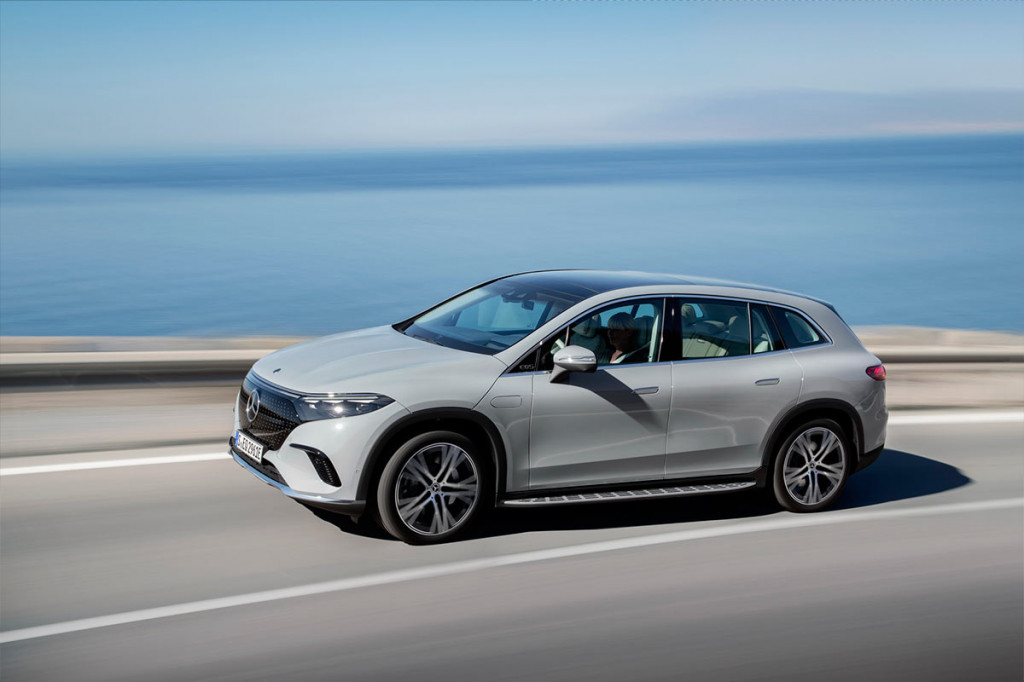 In the cabin of the crossover, as in the case of the sedan, the MBUX Hyperscreen infotainment complex is installed with a huge 56-inch screen across the entire width of the front panel. It combines three displays: a 12.3-inch virtual instrument cluster, a 17-inch multimedia touchscreen and another 12.3-inch display for the front passenger.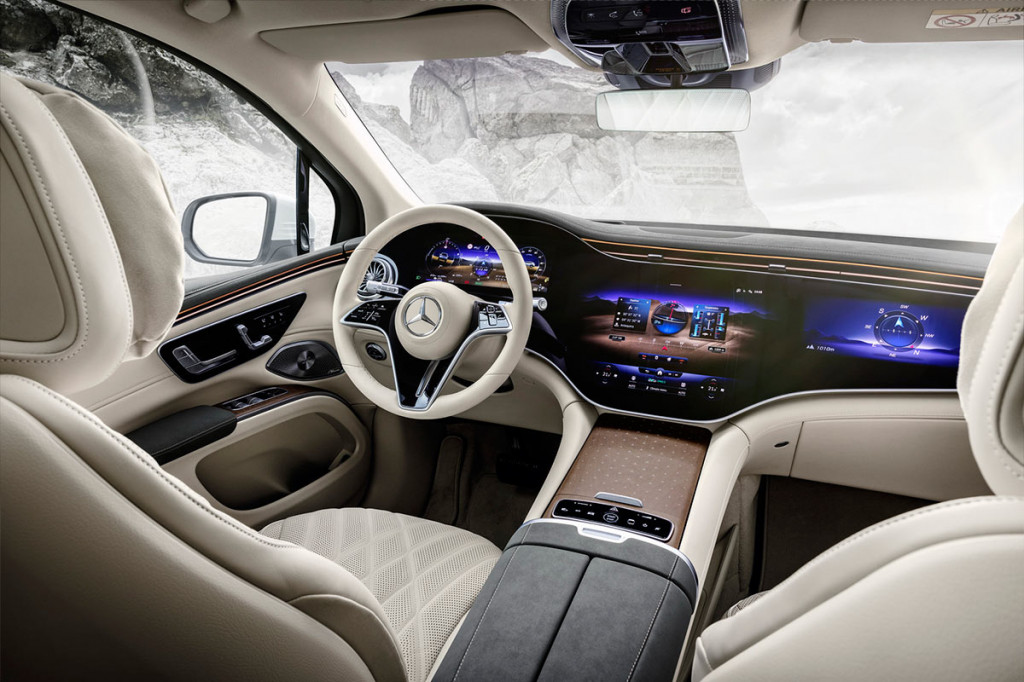 Standard equipment includes air suspension with adaptive dampers, Drive Mode Select, and a fully steerable chassis with 10-degree steering wheels for improved low-speed agility and high-speed stability.
In addition, the equipment provides for adaptive cruise control, a system for automatically keeping the car in the occupied lane, blind spot monitoring, as well as other modern electronic "assistants".
Prices for the new Mercedes-Benz EQS SUV have not yet been announced. Presumably, the crossover will be close in cost to the EQS sedan, prices for which start at $102.3 thousand. For comparison, the Tesla Model X in the US will cost at least $115 thousand.