Mercedes has released a 687-horsepower rival Tesla Model S and Porsche Taycan
Mercedes-AMG introduced the electric car EQE 53 4Matic +, which will compete with the top versions of the Tesla Model S and Porsche Taycan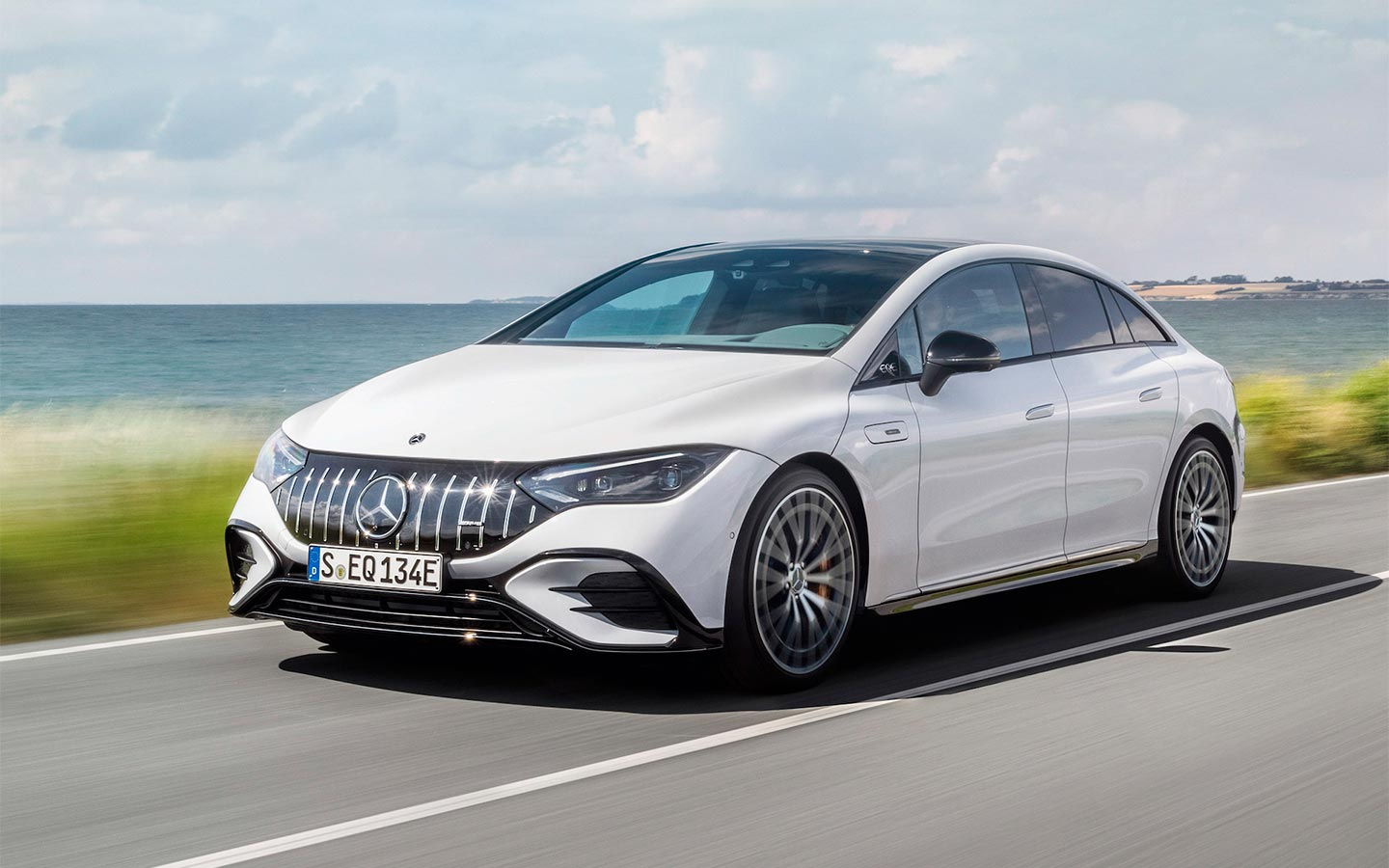 Photo: Mercedes-AMG
Mercedes-Benz followed the standard EQE electric car (an electric alternative to the E-Class model), which debuted at the Munich Motor Show in the fall of 2021, with a sporty AMG version. The novelty will be able to compete with the top versions of the Tesla Model S and Porsche Taycan.
Mercedes-AMG EQE received two electric motors – one on each of the axles. In the "senior" modification of the EQE 53 4Matic + with the optional AMG Dynamic Plus Package, the engines develop a total of 687 hp. and 1000 Nm of torque. In the mode of maximum efficiency of the units, the car is able to accelerate from standstill to the first "hundred" in 3.3 seconds, and its maximum speed is 240 km per hour.
You can skip ads through
The engineers from Affalterbach also significantly improved the suspension of the electric car, reducing the ground clearance and applying stiffer springs and sport-tuned shock absorbers. In addition, the Mercedes-AMG EQE features a fully steerable chassis with steerable rear wheels for added stability at high speeds and increased agility at low speeds.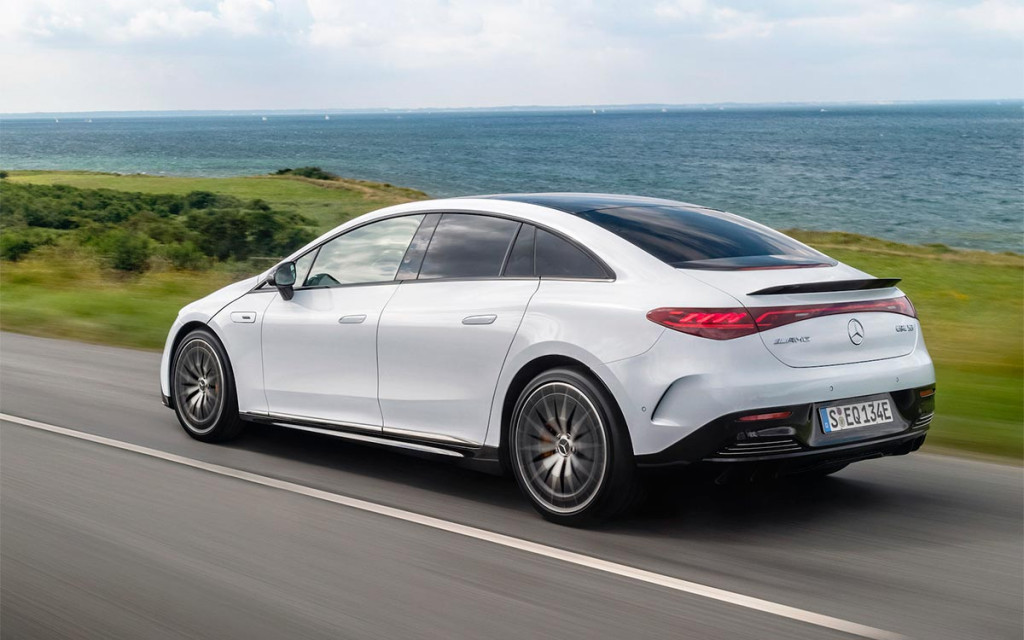 The electric vehicle has a low-output mode for the units in order to increase the power reserve when their performance is limited to 313 horsepower. Depending on the nature of the ride, the 90.6 kWh battery pack provides an autonomous range ranging from 462 to 533 kilometers.
Thanks to a special fast system for 170 kW 15 min. recharging is enough to drive at least 180 kilometers.
Global sales of the new Mercedes-AMG EQE 53 4Matic+ will begin before the end of 2022. Prices for the sports electric car will be announced later.