Mercedes has decided to beat the iPad Pro display size
2020 Mercedes S-Class will get a huge touch screen, larger than the display iPad Pro 12.9
Automakers seem to have moved to a new level of competition, having gone a little from the struggle for horsepower aside, and focusing on a new kind of competition.
Judging by the test car models of premium brands in recent years, the race for the title "car with the large infotainment display." Mercedes-Benz apparently in the lead. He was a large screens, especially on the S-Class, and now, look at the display models prepared by 2020 – it is half the console!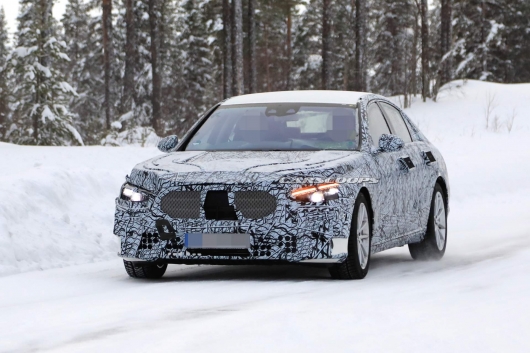 So, the Internet got pictures of the shop of the future Mercedes-Benz S-Class. While his appearance is not yet determined inside the model clearly shows the main strokes.
The first spy shots of the Central screen luxury sedan, located in a portrait style: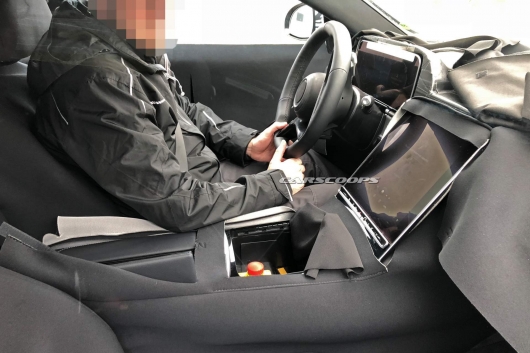 We don't know exactly how big it is, but it seems clearly more than the iPad Pro 12.9 – the world's largest tablet computer. At least wider – that's for sure.
Not everything goes into a virtual reality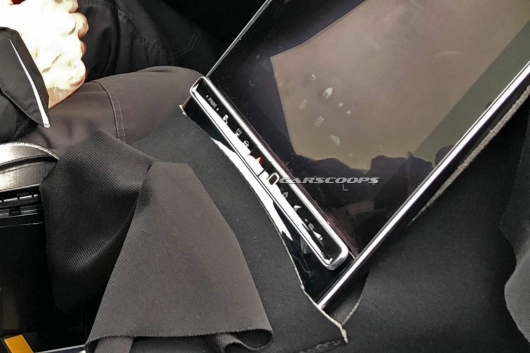 Look closely and you'll notice a physical button at the bottom of the screen. Most likely they control the modes of motion, turning on the emergency lights, the volume setting, click "enable/disable" and some other features that we can't decipher. Most of the features, of course, will be accessible via the Central touch screen.
Unfortunately, Mercedes hasn't been generous enough to open all the interesting elements of the cabin, in addition to digital instrument panel and infotainment display, the rest of the cabin is still closed.
Appearance 2020 Mercedes-Benz S-Class remains a mystery
On the outside the premium novelty remains so heavily camouflaged that in the exterior lacks crucial elements like the radiator filesresearch, lamps and lanterns (set serial their version, but they are closed from outside). Even the handles are covered with special boxes.
2020 S-Class will arrive next year with semi-Autonomous driving technology the Third level, which is the next stage of development, ahead of a system-pilot from Tesla and its counterpart "Super Cruise" from Cadillac.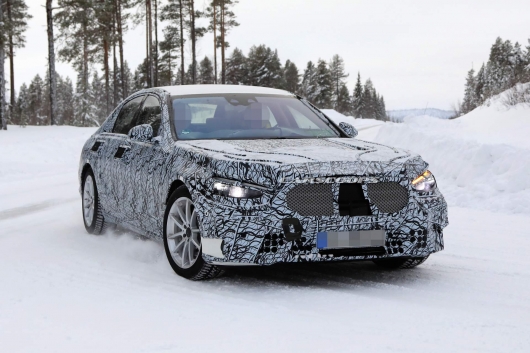 It is reported that the flagship sedan will be presented only a hybrid version using the latest 3.0 and 2.9-litre petrol and diesel engines. It is expected that a version of the "PHEV" (plug-in hybrid) will offer an all-electric ranges of motion of up to 100 km
They say that the S-Class also debuts a new four-wheel drive system 4Matic with fully variable torque split between the axles, and active suspension, which will be paired with a 48-volt system and a stereo camera that scan the road ahead.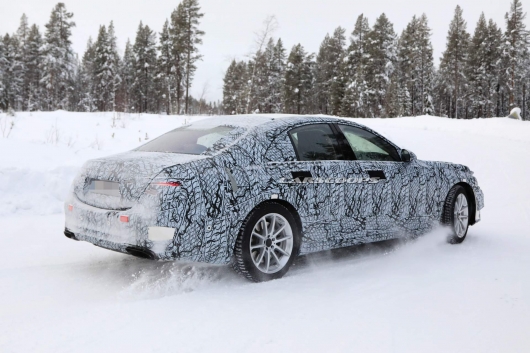 In addition to the S-Class, Mercedes is also developing a fully electric luxury sedan EQ's, which will use a new platform MEA is different from the updated architecture MRA S-Class.