Mercedes CLK evolved over time: Video
Video: the Evolution of a Mercedes CLK from 1997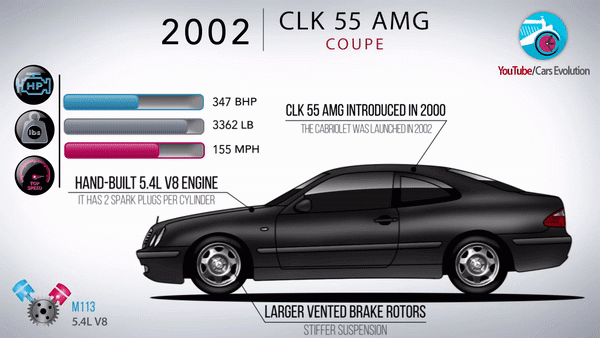 Since the late 90s and the mid noughties, the first two-door model Mercedes-Benz E-Class has become the benchmark of how it should look like and what message to convey coupe is based on the four-door business sedan E-Class. The Germans thus got straight to the point, making the reference vehicle for years to come.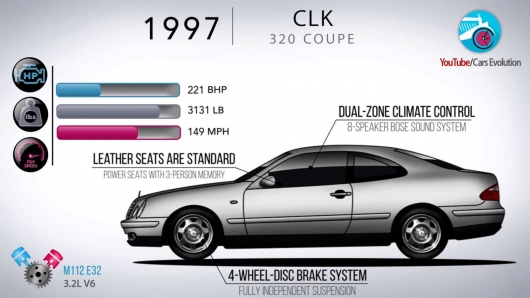 Mercedes-Benz CLK 1997
It was not sporty in the conventional sense, although based on it, doing different race cars for various series, including DTM (was introduced in 2004 as a modification of the CLK DTM AMG). CLK at the same time gave the opportunity to acquire the coupe not the richest stratum of motorists, but also had in the cage so expensive models that they could afford to purchase all the dollar millionaires:
CLK55 AMG with a 5.4 liter V8 under 400 HP
The CLK 63 AMG which in 2006 was already 481 HP
The CLK63 AMG Black Series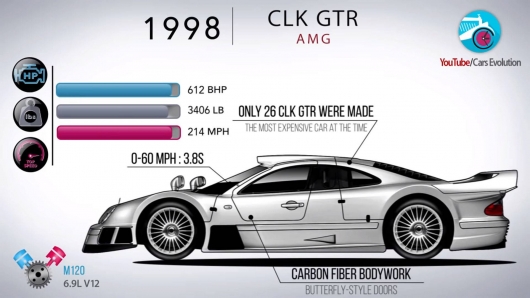 Mercedes-Benz CLK GTR AMG 1998
And this, not to mention real racing versions, which cost apparently about half a million dollars and above: the CLK GTR (the motor is 6.9 liters with a maximum capacity of over 620 HP). The model was technically part of the CLK, but a few heads went around its most powerful civilian version. It was, perhaps, the coolest supercar of the 1990-ies, built for racing. It was built 26 road-going versions.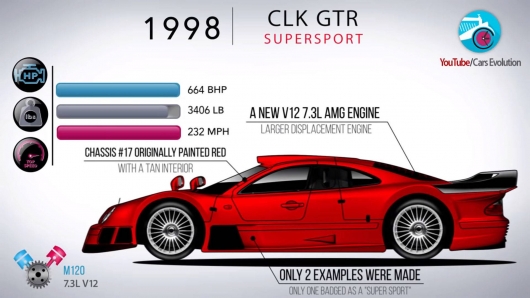 Mercedes-Benz CLK GTR Supersport 1998
CLK DTM AMG racing German touring car championship (under the hood was the engine AMG V8 5.4 liter supercharged, with a capacity of 582 HP).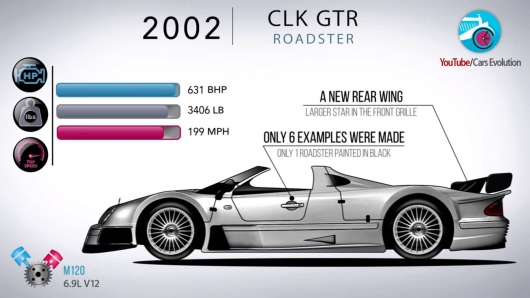 Mercedes-Benz CLK GTR AMG Roadster 2002
Yes, the past, the model was very rich and in a certain time frame even legendary. Alas, it all ended as suddenly as it had started. The production model has been minimized, at least under the brand name of the model "CLK" in 2009. Dvuhdverka moved to the line E-Class, becoming its full part. With the name change went part of the unique spirit.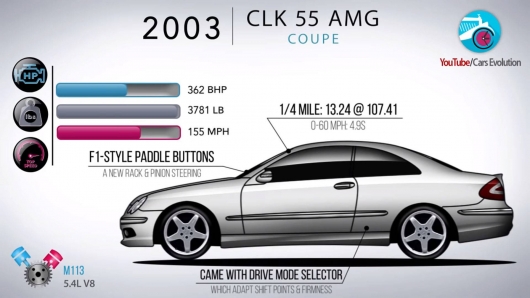 Mercedes-Benz CLK 55 AMG Coupe 2003
Remember all versions of the model in the following video (highlight the video shows the evolution of all versions of the model, including the CLK GTR Supersport with a large 7.3-liter V12 and the CLK GTR Roadster.):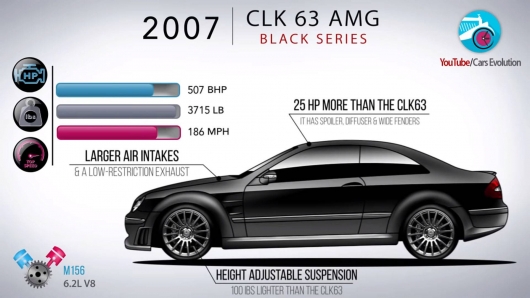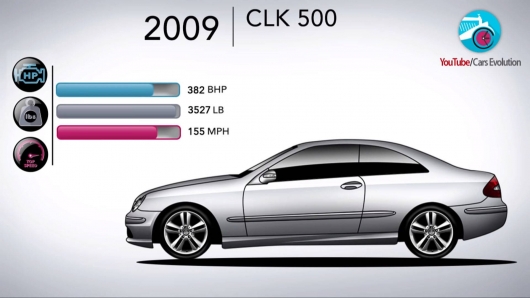 On last two photos: Mercedes CLK 63 AMG Black Series and CLK 500