Mercedes brought to the test an extreme G-Class in a military style
New Mercedes G-Class, adapted for heavy off-road driving, debuts in September at the Munich motor show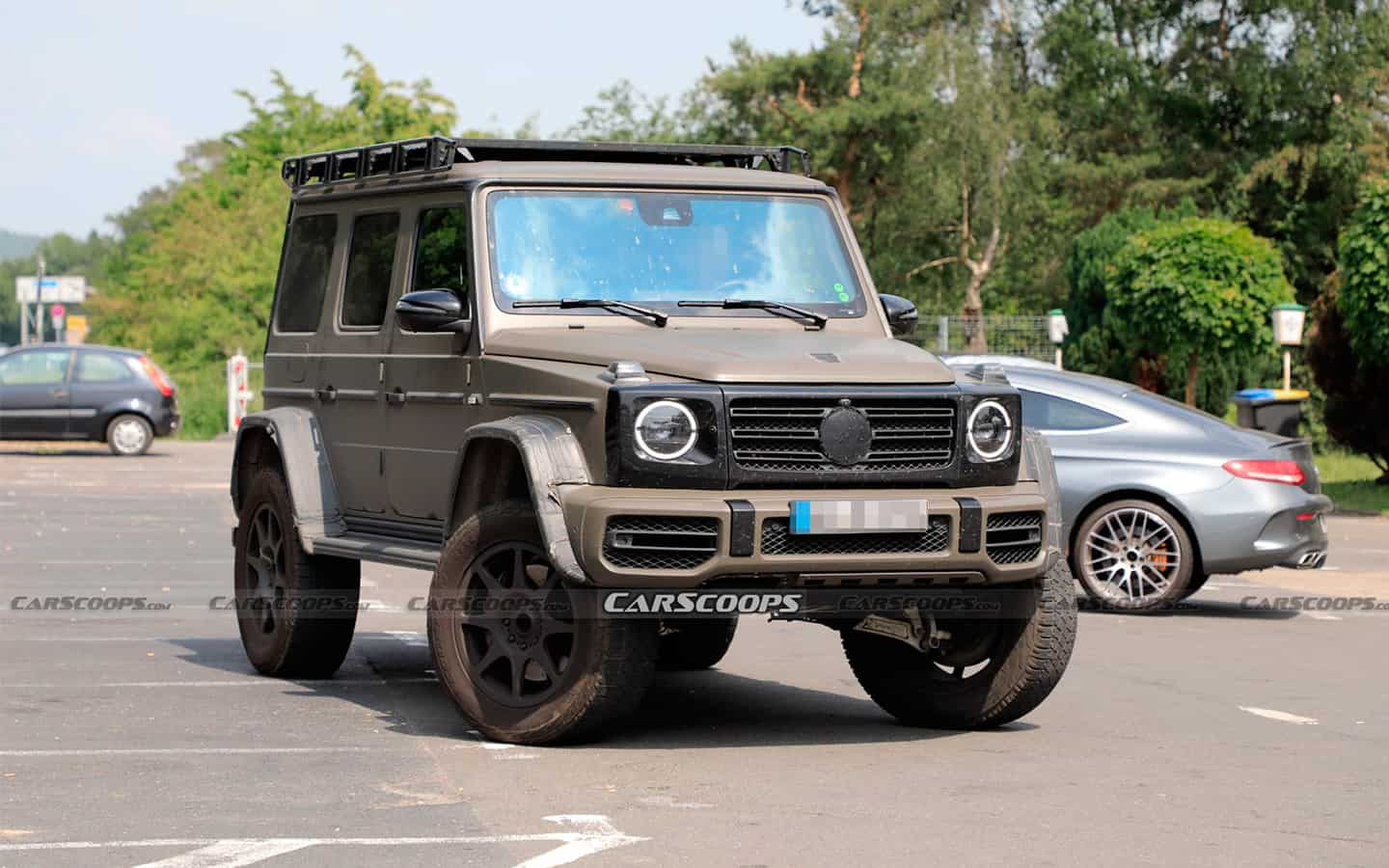 Spy photos of the most extreme version of the new generation G-Class model – 4 × 4² – have appeared on the Internet . As noted by Carscoops, the SUV, which will premiere in September at the Munich Motor Show, is distinguished by a special performance in the "military" style.
From the pictures, the matte SUV has a steel roof rack with a ladder to it, a full-size spare wheel mounted on the tailgate, and an AMG body kit with bumper and wide air intakes.
Like its predecessor, the new Mercedes-Benz G500 4 × 4² will receive an upgraded suspension with increased ground clearance of 450 mm, portal axles, three limited slip differentials, and off-road tires.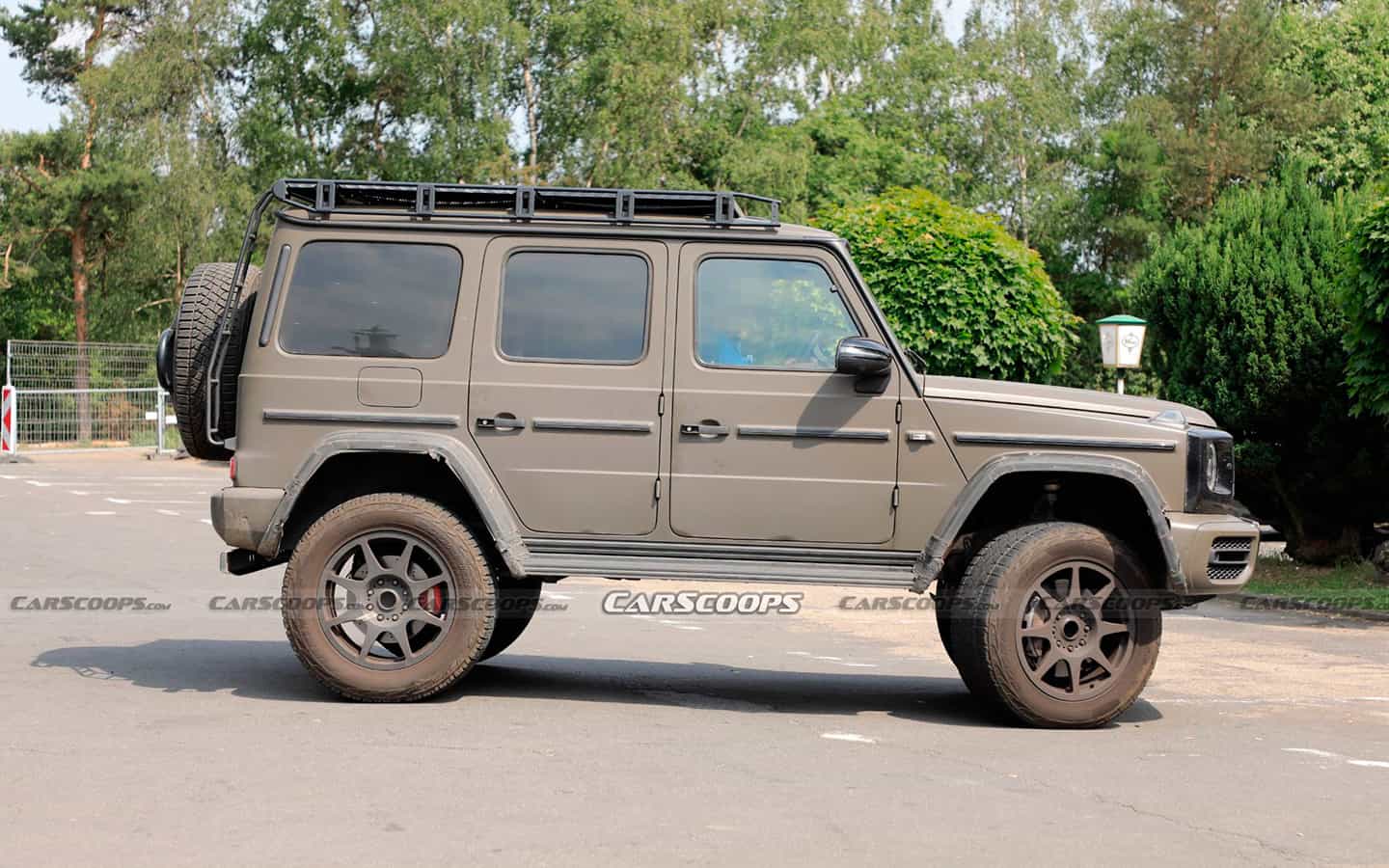 The Mercedes-Benz G500 4×4² will be equipped with the most powerful engine available for the current generation of G-Class SUVs. This is the AMG sports version of the G63 , a 4.0-liter twin-turbo V8 that develops 585 hp. and 850 Nm of torque.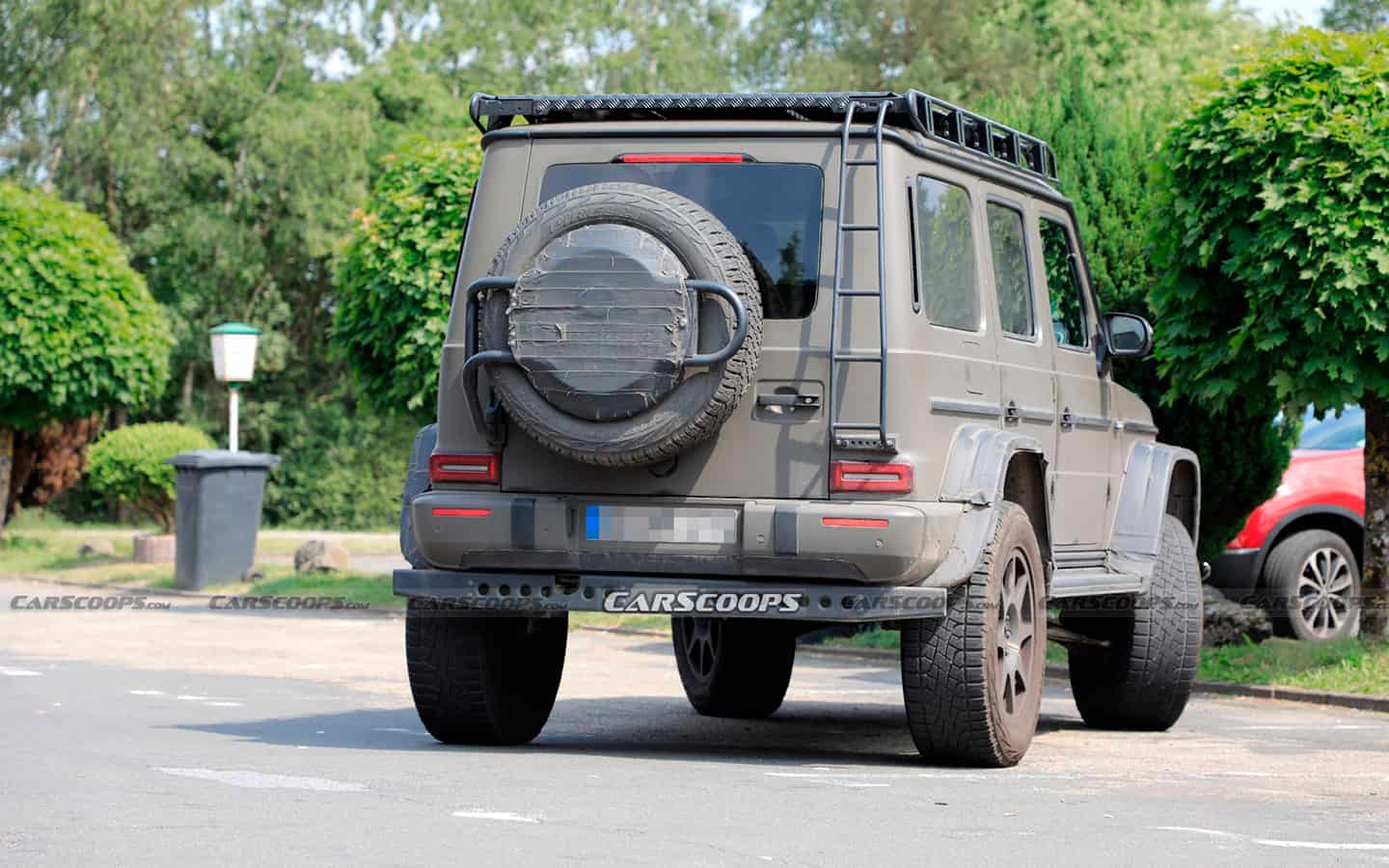 The production of the former Mercedes-Benz G500 4 × 4² was discontinued in October 2017. The SUV was equipped with a four-liter twin-turbo "eight" with a capacity of 422 liters. with., acting in tandem with a 7-speed automatic transmission. The engine is capable of accelerating a car weighing three tons to "hundreds" in 6.9 seconds, and its maximum speed is 210 km per hour.