Mazda introduced its first electric car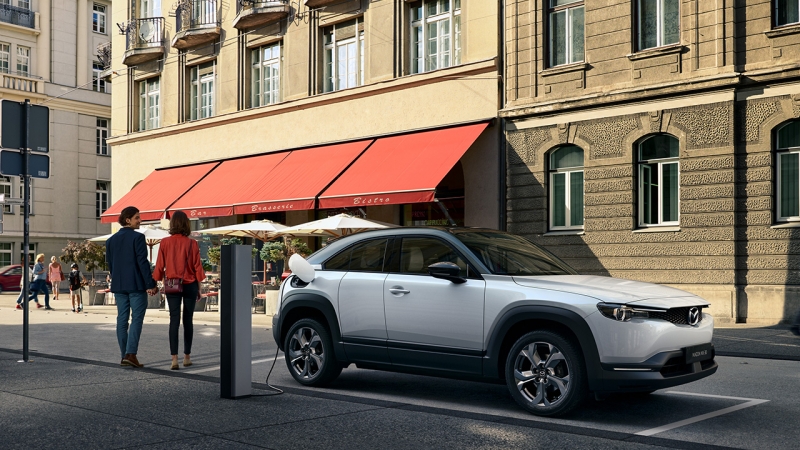 Mazda introduced its first electric car
Crossover MX-30 will go on sale in 2020. While only on the European market, where already taking preorders for a novelty.
Mazda company showed the public the Tokyo motor show in its first production electric car MX-30, made in the now popular form factor kupeobrazny SUV.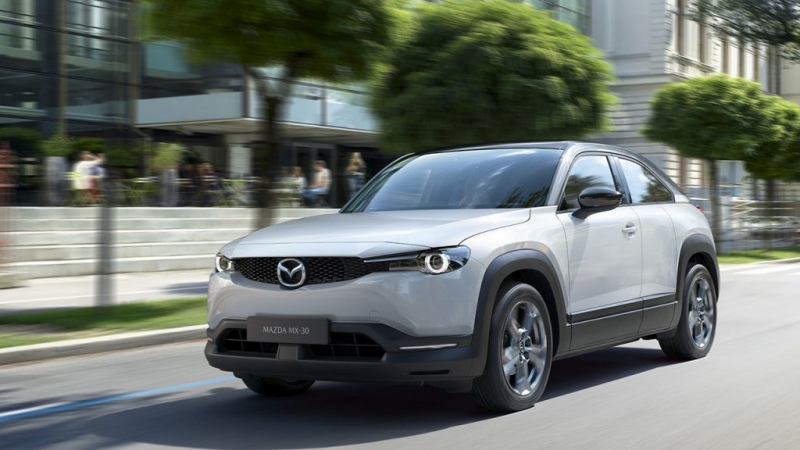 The doors of the electric vehicle MX-30 made in the style of rotary coupe RX-8's short rear doors open in the direction opposite to the front.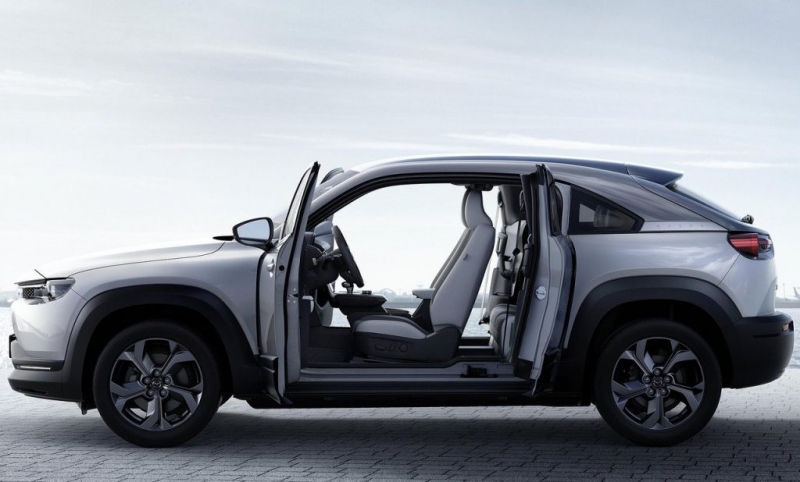 The salon is widely used eco-friendly materials such as faux leather. Framed center console – cork recycling. The interior door trim uses materials from recycled polyethylene, similar in texture with a natural fabric. Panels of material in Denim Black seat trim 20% are recycled.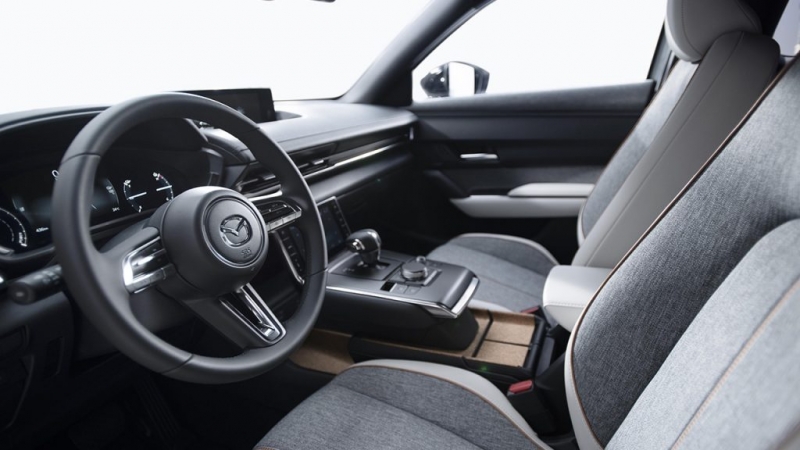 Details about powertrains for a bit. It is noted only that the car is equipped with lithium-ion 355-volt battery with a capacity of 35.5 kW.h, is able to provide a range of 200 km. one electric Motor – synchronous, alternating current.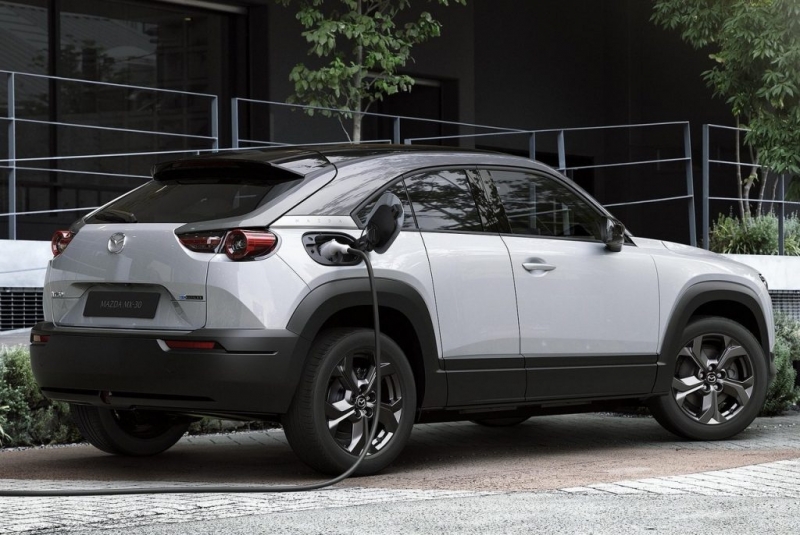 Battery, electric motor and transmission rigidly mounted to the power body structure that, according to representatives of Mazda, increases the rigidity and improves overall handling. In addition, MX-30 were adapted to the electric motor e-GVC brand G-Vectoring Control (GVC) and the simulated engine sounds from the speakers.