Mazda CX-9: Photos of the premiere
First pictures of the new crossover Mazda CX-9.
The network flowed before the official debut at the LA Auto Show,the first pictures of the new crossover Mazda CX-9. Compared with the advertising teaser, who recently revealed the company Mazda, the new crossover looks less impressive. But this does not mean that the new model is worse than the previous model. Of course, we are waiting for a lot of new technologies and solutions.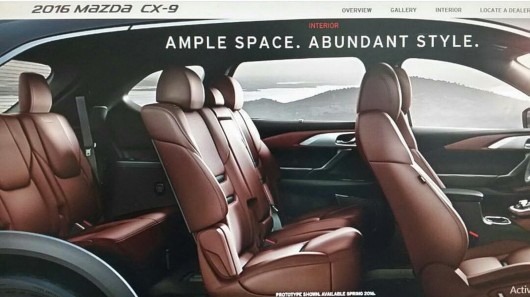 Firstly, the new model CX-9, based on the concept Mazda Koeru, allowing designers to make the appearance (particularly the front) aggressive and sophisticated. True it is worth noting that the new product when viewed from the side of, not much different from the previous generation of the crossover.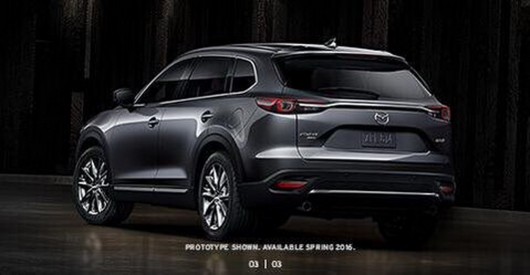 The rear part also undergone changes, all of which enabled engineers and designers to make the look more sporty crossover.The interior of the new model Mazda CX-9 is an evolution of the design of the interiors, which have already seen in the new Mazda6 and Mazda CX-5.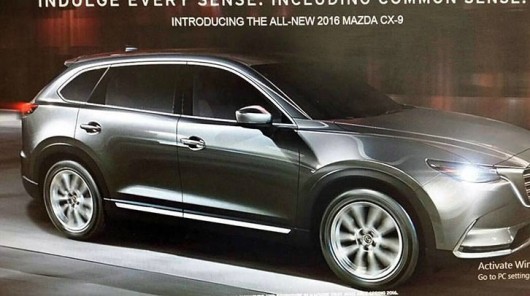 Of course, the interior 2016 Mazda CX-9 has become a premium due to new solutions and more expensive materials.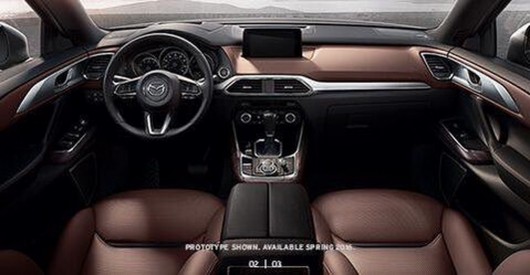 Unfortunately information about the power units of new items  yet.But the preliminary information the vehicle may receive a 2.5-liter turbocharged four-cylinder engine Skyactive.