Maserati has revealed details about two new products: the 2018 GranTurismo and GranCabrio
The updated model 2018 Maserati GranTurismo and GranCabrio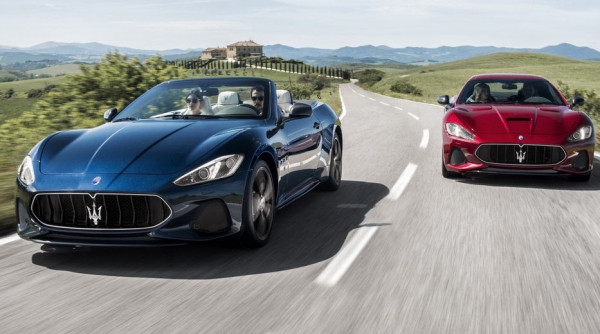 To the latest Maserati did not want to disclose certain data regarding their two new models in 2018 from Italy, GranTurismo and GranCabrio, namely photos and technical details about their new cars.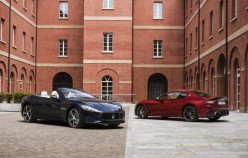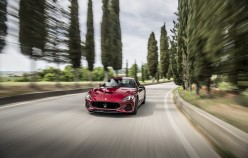 Now, however, the Italians lifted the veil of secrecy and provide its fans access not only to high-quality photos, but given the opportunity to learn more about the technical data of the cars.
Thus, it is known that the new Italian GT models still used the old-school naturally-aspirated V8, which is accompanied by sound design that with nothing to confuse and which is also ready to make available to the owner of 460 HP at 7.000 rpm with a peak torque of 520 Nm at 4.750 rpm. Not bad for such an old guy!
It's funny, but pathetic and absolutely not a cheap car combines not only an engine of a large volume, but a six-speed automatic transmission. You can imagine that?! And it is in those times when even the sports version of the "Troika" of the BMW, put the eight-speed gear box! Strange enough conservative choice.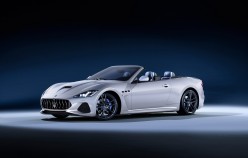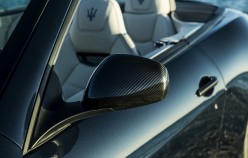 However, according to some well-known at the moment, the Sport version of the convertible requires just 4.8 seconds to exchange the first 100 km/h and reach 299 km/h at its maximum speed.
MC Stradale, the time in 0.1 seconds faster and adds to its top speed of almost 2 km/h the Result would be just gorgeous if it was, again, any ordinary model. Even the diesel version of the 335d xDrive with eight-speed automatic can compete in the sprint with the GranCabrio Sport. And that, you know, suggestive…
Customization careful, but necessary, because the model in the magazine of the Italian automaker in 2007, the designers decided that no harm will take some ideas from the concept of Alfieri.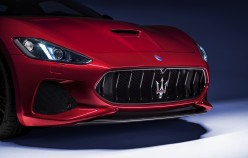 All this means that the 2018 GranTurismo and his kin without a roof, the GranCabrio, has now acquired a new hexagonal radiator filesresearch 'sharknose', low in the front air ducts and a modified rear bumpers, in addition to other small improvements have occurred.
One of the major improvements faclifted models is the interior, which is now contemporary and 8.4 inch infotainment system with support for Android Auto and Apple CarPlay (as they say, better late than never), redesigned console and understated as always, great leather seats Poltrona Frau, which the novelty has become even better. Slightly modified arrangement of the aluminum "krutilki" and other secondary controls in the car.
Photo gallery of the Maserati GranTurismo and GranCabrio