Looks like Toyota is preparing a Cross version of Corolla, there is evidence
Toyota Corolla Cross on the way? Left to register a trademark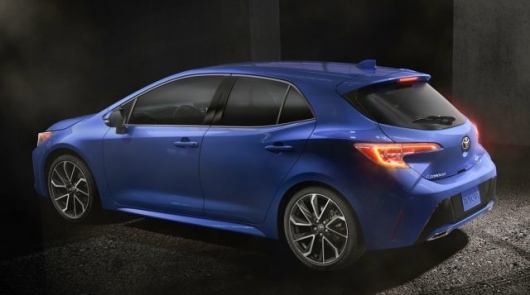 According to information published on the website of intellectual property office of the European Union (European Union Intellectual property office (EUIPO)), the Japanese automaker this week filed a patent for registration of all terrain Cross version of its is one of the most popular models in the world – Toyota Corolla. The model in the hatchback will receive a standard set of extras – raised suspension, plastic kit from rough unpainted plastic and pads on the most vulnerable parts of the body.
On the big world stage the new model will compete with other "off-road" hatchback its price range, such as: Ford Focus Active, Subaru Crosstrek, VW Golf Alltrak and Chevrolet Spark Activ.
As you can see, to do "crossovers" from an ordinary passenger car is fun not only for Lada or Renault, this idea attracts many manufacturers from many countries. It is really convenient – at minimum cost you can make a virtually "new" car. Yes, of course the car will remain the same, but one of the buyers is going to care to look-it is from the factory will already be different.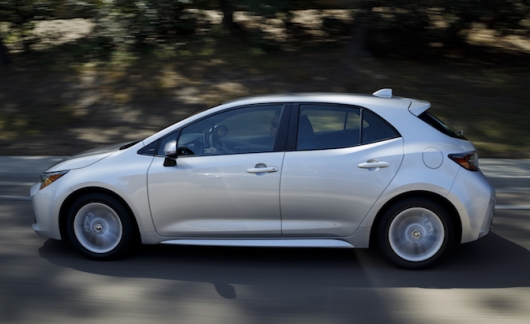 Another reason is that more and more consumers are looking for cars that match their active way of life, but not all of them want or can afford a large SUV, pickup or real SUV. It makes compact cars "Active lifestyle", such as the Focus Ambiente, for example, a good average level for a man who prefers compromise. The sales success of these models are less dependent on oil prices, tied to larger cars, which makes them a safe bet for manufacturers.
Details about Toyota Corolla Cross is not yet available – not even clear whether it will go into production or not. If, however, the "cross" Corolla will become a reality, it would not be surprising to find her with small wheels, shod in a powerful off-road tires, plastic cladding exterior-wheel drive, standing on a raised suspension. 2.0-liter naturally aspirated engine and a 1.8-liter turbo, probably can also be represented in the future model, along with an automatic transmission CVT and six-speed "mechanics".
Expected that Toyota will tell you the details about your Corolla Cross in the coming months. Then it will clear all the plans and intentions of the Japanese automaker.