List of the most reliable cars in the beginning of 2017
The list of most reliable cars of the first half of 2017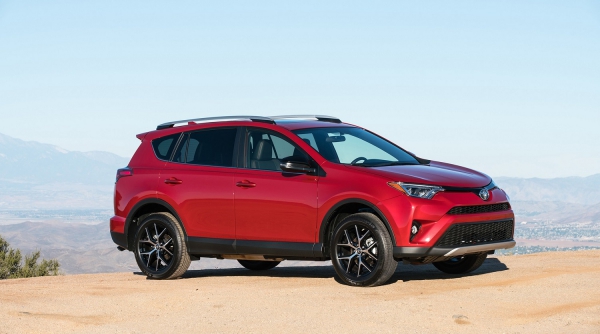 Foreign car magazine Autoexpress.co.uk made an interesting ranking of reliability of cars beginning in 2017, amounting to a list of the most reliable models, according to owners. Without further ADO we publish the full list of the hardiest of cars, about which their owners are unable to say nearly anything bad.
Model
Account
Toyota RAV4
96.21
Skoda Yeti
95.71
Audi Q3 / RS Q3
95.71
SEAT Leon
95.57
Lexus RX
95.37
Kia CEE'd / pro_cee'd
95.32
Lexus CT
95.29
Suzuki Vitara
94.95
Lexus NX
94.92
Volvo XC60
94.86
Subaru Forester
94.71
Volkswagen Golf / Golf SV
94.57
Ford Kuga
94.55
Kia Sportage
94.37
Mazda 3
94.37
Skoda Fabia
94.32
Skoda Superb
94.14
BMW 4 Series / M4
94.02
Peugeot 2008
93.98
Skoda Octavia
93.9
Honda CR-V
93.67
Hyundai Tucson
93.5
Toyota Auris
93.44
MINI Hatchback / Convertible
93.38
Subaru Outback
93.28
Peugeot 308
93.03
Volkswagen Passat
93
BMW 1 Series
92.86
Toyota Aygo
92.75
Nissan LEAF
92.73
Mazda 6
92.47
Hyundai i20
92.47
Toyota Prius
92.45
Audi A6 / RS 6 / S6
92.44
Hyundai i10
92.44
Vauxhall Astra
92.34
Audi A3 / RS 3 / S3 / A3 e-tron
92.32
Mercedes-Benz C-Class / AMG C-Class
92.22
Toyota Yaris
92.21
Peugeot 108
92.21
Honda Jazz
92.13
BMW 3 Series / M3
91.91
Jaguar XE
91.9
Nissan Qashqai
91.9
Ford Fiesta
91.83
Fiat 500 / Abarth 500 / 595 Abarth / The Abarth 695
91.81
Renault Captur
91.78
Nissan Pulsar
91.75
Citroen C4 Picasso / Grand C4 Picasso
91.41
SEAT Ibiza
91.4
Mercedes-Benz A-Class
91.1
Ford Focus
91.03
Ford C-MAX / Grand C-MAX
91.01
Volvo V40
90.98
Peugeot 208
90.96
Volkswagen Polo
90.96
Citroen C1
90.71
Honda Civic
90.6
Nissan Juke
90.46
Jaguar XF
90.39
Vauxhall Corsa
90.28
Audi A4 / S4
90.2
Dacia Sandero / Sandero Stepway
90.15
Vauxhall Mokka
90.07
Nissan Note
89.74
Land Rover Discovery Sport
89.51
Volkswagen up!
89.43
Audi A1 / S1
89.38
Land Rover Range Rover Evoque
89.19
Renault Kadjar
89
MG 3
89
Ford Mondeo
88.96
Citroen C4 Cactus
88.52
Renault Clio
88.45
Nissan X-Trail
86.51
10 most reliable cars in 2017
10. Volvo XC60 – 94.86%
A rookie among seasoned models proved a tough nut and immediately entered the Top 10 most reliable cars, different build quality, reasonableness and quality of the materials used. Only 6% of owners noted some inconvenience with the equipment.
Well, let's see how will behave the newbie in five years.
9. Lexus NX – 94.92%
The first of the three most reliable Lexus models in the list of Top 10. The mid-size crossover NX was liked by all, but problems with the braking system. The owners noted this as the biggest problem in this crossover.
8. Suzuki Vitara – 94.95%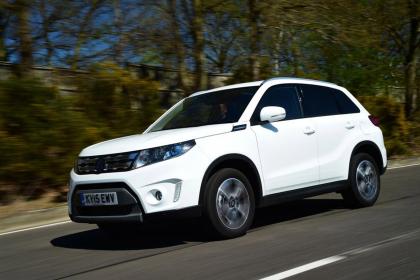 Last of the Vitara arrived in 2015 and was impressed with the perky, nimble car for active people. Now this Japanese impressive owners for their reliability and build quality.
Minor flaws or some oddities observed in the field of electricians. But that's nonsense.
7. Lexus CT – 95.29%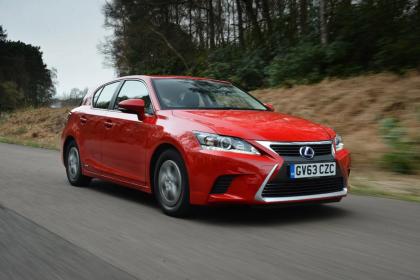 Even the smallest of the Lexus has an excellent style and an enviable stamina. Any problems with this car are extremely rare.
6. Kia CEE'd/pro_cee'd – 95.32%
Approach the fairway and see the place of honor Korean Kia, which in recent years increasingly encouraged car owners for their quality.
According to a survey, most car owners are satisfied. But there are a bit of trouble with the electrics and seats.
5. Lexus RX – 95.37%
And Lexus again, this time the crossover RX. 16% of respondents reported no problems with mechanics or electrics, but with certain shortcomings in terms of interior trim, and the claim was not to the quality of the materials used. Carp?
4. SEAT Leon – 95.57%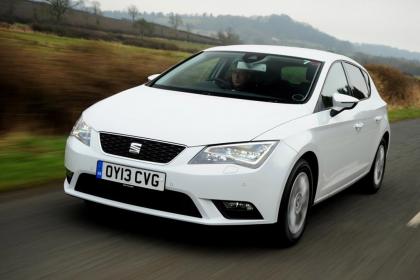 Among the new cars flashed Seat Leon. Spanish the offspring have received very high reviews from their owners, confused 8.6% of them are electrical problems with the wiring.
3. Audi Q3 – 95.71%
The first German in the Top 10 and from the third place. Possible dimensions – is not a fad Q3 crossover, but the vehicle is reliable, and therefore in the first years of operation will not get your owner with problems that will save nerves and money.
2. Skoda Yeti – 95.71%
Skoda Yeti in anticipation of leaving on a holiday is not losing positions. The perfect car for those who loves to ride in the service. I hope the receiver Karoq will be able to learn this quality from its predecessor.
1. Toyota RAV4 – 96.21%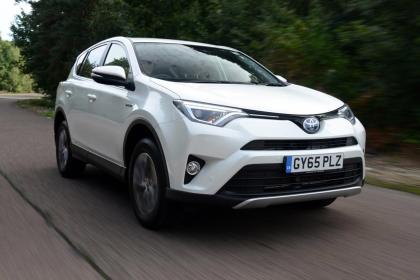 First place in the rating of reliability of 2017. Who does not like Toyota RAV4?! Else we here and didn't expect to see. How many stories and even legends about this crossover. Don't know what can go wrong in this car and how many, but that the owner really need to try.
Most reliable cars: 11 through 20 place…
Just that you have seen the Top 10 most reliable cars in the rating of the 2017. But what of the model according to the analytical study stopped short…
11. Subaru Forester – 94.71%
12. Volkswagen Golf – 94.57%
13. Ford Kuga – 94.55%
14. Kia Sportage – 94.37%
15. Mazda 3 – 94.37%
16. Skoda Fabia – 94.32%
17. Skoda Superb – 94.14%
18. BMW 4 Series – 94.02%
19. Peugeot 2008 – 93.98%
20. Skoda Octavia – 93.90%
And what model of car you consider to be the most reliable and hardy? Let us know in the comments…