Like on the hood of a Rolls-Royce appeared the figure "Spirit of ecstasy"
The figurine on the hood of a rolls-Royce: the History of creation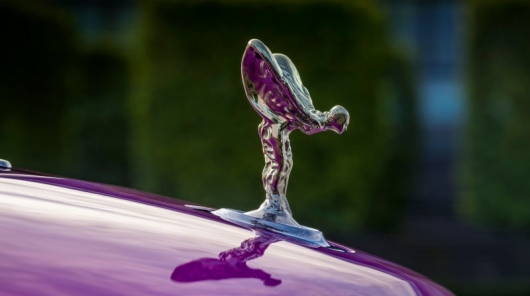 Rolls-Royce is included in the closed club of manufacturers who still use figurines to decorate the front of the car. Towering over the front of the hood, the figure "Spirit of ecstasy" or as it is called "Flying woman" – the legendary badge, depicting a winged woman flying to meet the future. A small work of art attracts the attention of not only passers-by and lovers, but also thieves who want to profit a a valuable thing. As with the theft of unique items managed by English engineers, you can see in this video: video: That's why you can't steal the emblem from the hood of a Rolls-Royce
We will tell a slightly different story, which you've probably never heard before. The prototype of the winged goddess of victory, Nike was a real woman named Eleanor Velasco Thornton.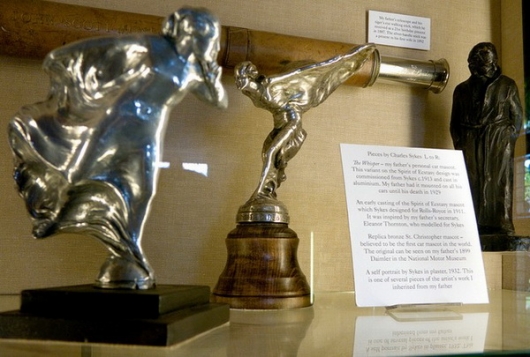 In the early 1900s, John Walter Edward Douglas-Scott-Montagu, second Baron Montagu of Beaulieu, ordered the decoration on the hood of his rolls-Royce English sculptor Charles Robinson Sykes. Sykes executed the order, taking the source model is a kind of Eleanor Thornton, the mistress of Montagu.
To reflect the mystery of the relationship, the first model figurines designed by Sykes, was applied to the lips index finger and got a name of its own: "The Whisperer", "Whisper". It was a talisman that was supposed to protect the car and the owner out of trouble on the road, and in life. The Lord was so inspired that he wrote a poem about his new decoration:
In splendid isolation, the fairy had to go long. Car ornaments were at that time in Vogue, and people with big money could order from the best sculptors of the copies of the statues which they saw the Rolls Montague. So, party lovers mascots grew like a snowball. Noticed it even in the company. The automaker did not like that the owners have resorted to the "Amateur work" and make strange "decorations" on the side, so he asked Sykes, the same sculptor who did the original, to develop a mascot that could be installed on all production vehicles.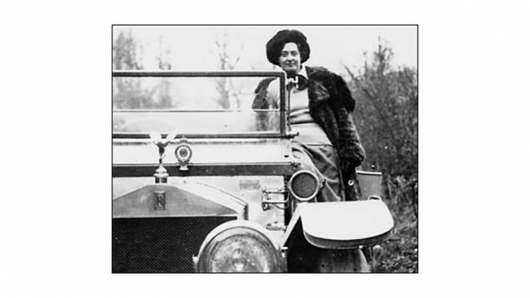 Sykes has altered "The Whisperer" in the "Spirit of Ecstasy", by removing the raised hand and making it be what we know it today, calling it "a graceful little goddess, the Spirit of ecstasy, who has selected road travel as their highest pleasure and delight on the nose of the Rolls-Royce motor car to revel in the freshness of the air and the musical sound of her fluttering draperies".
Unfortunately, Thornton died shortly after the events in 1915. She went on a trip and was on Board the SS Persia, when the ship was torpedoed by a German submarine in the Mediterranean sea. The First world war.
Sometimes beautiful tales end quite in the spirit of thrillers. In life this happens…