Let's look at the coupe-SUV Porsche Cayenne Coupe [Render pictures]
Porsche Cayenne Coupe prepared for serial production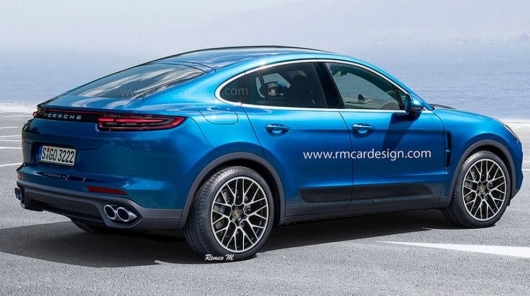 Have you considered ever SUV Porsche Cayenne third generation, and thinking that, they say, it would be nice for this car to make a sporty version, perhaps more graceful and attractive? Regardless of your positive or negative response, the company executives signed a couple of papers that directly affected the future of the SUV Cayenne in version of a body "coupe". Say, are testing prototype models have already been approved for production. Finally!
Plans to create a new-fangled variations of bodywork for the Cayenne in the form of a four-door coupe are the company on the table for quite some time. And it seems that the idea will finally get the green light for serial production, according to the magazine Autocar, which reports that Porsche boss approved the plan.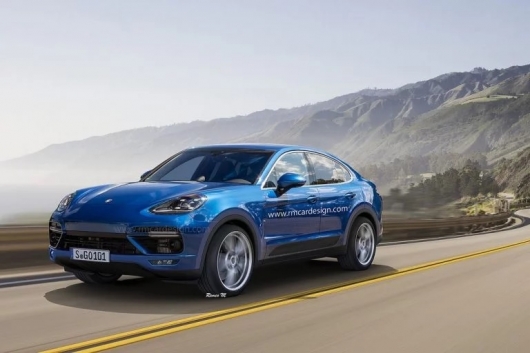 The option of rendering pictures Porsche Cayenne Coupe
The Cayenne Coupe (or whatever it is eventually called, vassline "Sahara") should benefit from the slightly updated design of the front end and new rear doors and the rear lighting devices that are likely to be inspired by the new Panamera. To complete the exterior conversion will be flowing roof line with smaller rear Windows, which creates the image that we see from competitors: BMW X6, Mercedes-Benz GLE Coupe and recently the Audi Q8.
Porsche will refrain from offering diesel engines in the coupe Cayenne, choosing instead the more standard options: a 2.9-liter V6 with two turbines, which we've seen on regular Cayenne, with a capacity of 434 BHP / 324 kW and 550 Nm of torque. According to rumors, the top-end petrol version of the model will get a twin-turbocharged 4.0-liter V8 that will deliver 542 HP / 391 kW and 700 Nm of torque for the model of the Panamera Turbo.
Probably possible electron – hybrid version, in the spirit of the original version of the Cayenne models, which will combine a 3.0-liter V6 with an electric motor and a lithium-ion battery capacity of 14.1 kWh. The total energy output should amount to 455 BHP / 339 kW and 700 Nm of torque and sent to all four wheels.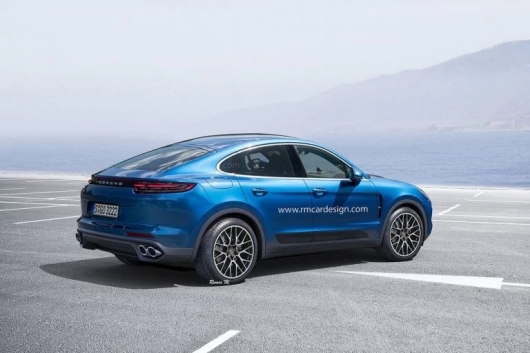 The production of new versions of the Cayenne Coupe will probably start at the brand factory in Leipzig, the same place where were collected in the usual Cayenne.
If all goes according to plan, Porsche will have to make an official announcement in the coming weeks/months. The novelty will not be the only coupe-SUV from the commune of the Weiss. Some insider info says that it is possible, on the basis of the Macan will also be made coupe, that will be built to "work" against the BMW X4 and Mercedes-Benz GLC Coupe.