Let's look at a new body VW Golf eighth generation
New Volkswagen Golf 2020: Video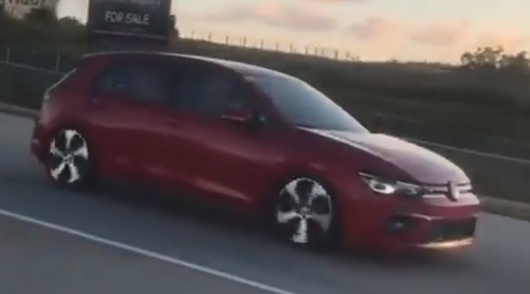 Volkswagen only recently started to tease the audience, laying out promotional images of the new generation VW Golf 8th generation. But until the Germans officially revealed the appearance of the new model. However, apparently, already today we can see how it will look like a new car. Today, the network surfaced clip, which was filmed in South Africa. In this video, apparently, the new model Volkswagen Golf 8 without a single disguise. Do we really see the future novelty or in front of our installation video?
Most likely, this movie is really the new Golf GTI version. Look at the low ground clearance and wheels of the vehicle, which clearly shows that before us the factory loaded version.
Yes, of course, this machine can be the current generation model into individual tuning from a private owner. But more, it seems that we have a new model of Golf.
Recall that at the moment, Volkswagen continues to challenge before the premiere of the new VW Golf, which will be the eighth generation of the popular model. The premiere of the car is scheduled in the third quarter of 2019.
We will have a new exterior, new interior, new technology. It is also expected that the car will have a longer wheelbase than the current model. The increase in wheelbase automatically expands the space inside the cabin. Apparently, the increase in wheelbase primarily made to expand the space for rear passengers feet.
It is expected that the car will improve the quality of plastic and other materials. Including ultra compact car can get semi-Autonomous driving technology and hybrid versions of the engines.