Law and STS will cost more: the state Duma raised the fee for issuance of documents
The rights will cost 3 thousand rubles: missed the state Duma the bill of a rise in price of a driving licence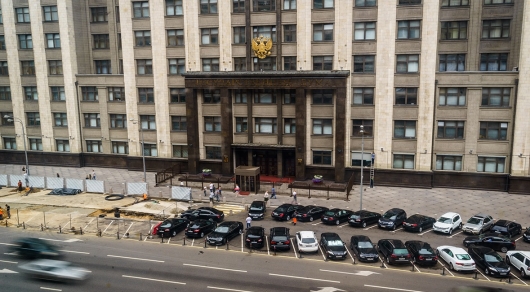 A law raising the state duty on licence a new generation of CTC (certificate of registration), and the increase in the cost of issuing the passport successfully passed through its third reading and was passed by the State Duma.
That appreciation of the rights of STS and passports will happen soon, we wrote a few times before. As stated in the in force law of the state duty for issuing national driving licences of the new format (on plastic base) will be 3,000 rubles, informed the rights issue of cost drivers in 2,000 rubles.
Upon issuance of the certificate of registration of the vehicle – STS and committing other registration actions connected with the issuance of the certificate the new format of vehicle registration, the cost of service now is 1,500 rubles (was 800 rubles).
In addition to automotive documentation, the law States the amount of the fee for the issuance of the passport of the new generation. So, the passport for travel abroad will grow the most – from 3.500 to 5,000 rubles. To issue a document on the child, will be 1 thousand rubles more expensive, instead of 1,500 rubles will have to pay 2,500 rubles.
The law will come into force after one month from the day of its official publication.
As we wrote earlier, the need to increase the amount of the state duty derives from natural increase in the manufacturing rights and new types of passports.
On the website of the state Duma States: "In the explanatory note to the document notes that, in connection with the use of electronic media in the manufacture of new generation and the need to create an infrastructure for processing and storage of data, the actual costs of the Federal budget to provide public services for the issuance of these documents will increase dramatically."
Thus, the Federal budget expenditures on the provision of public services for the issuance of documents containing microchip (new generation) will grow at an average of 1,000 rubles," — noted in the explanatory Memorandum.