Lamborghini releases 20,000th Huracan
The most massive model in the history of the Italian brand has more than 10 different modifications. The coupe will soon receive a new all-terrain version with increased ground clearance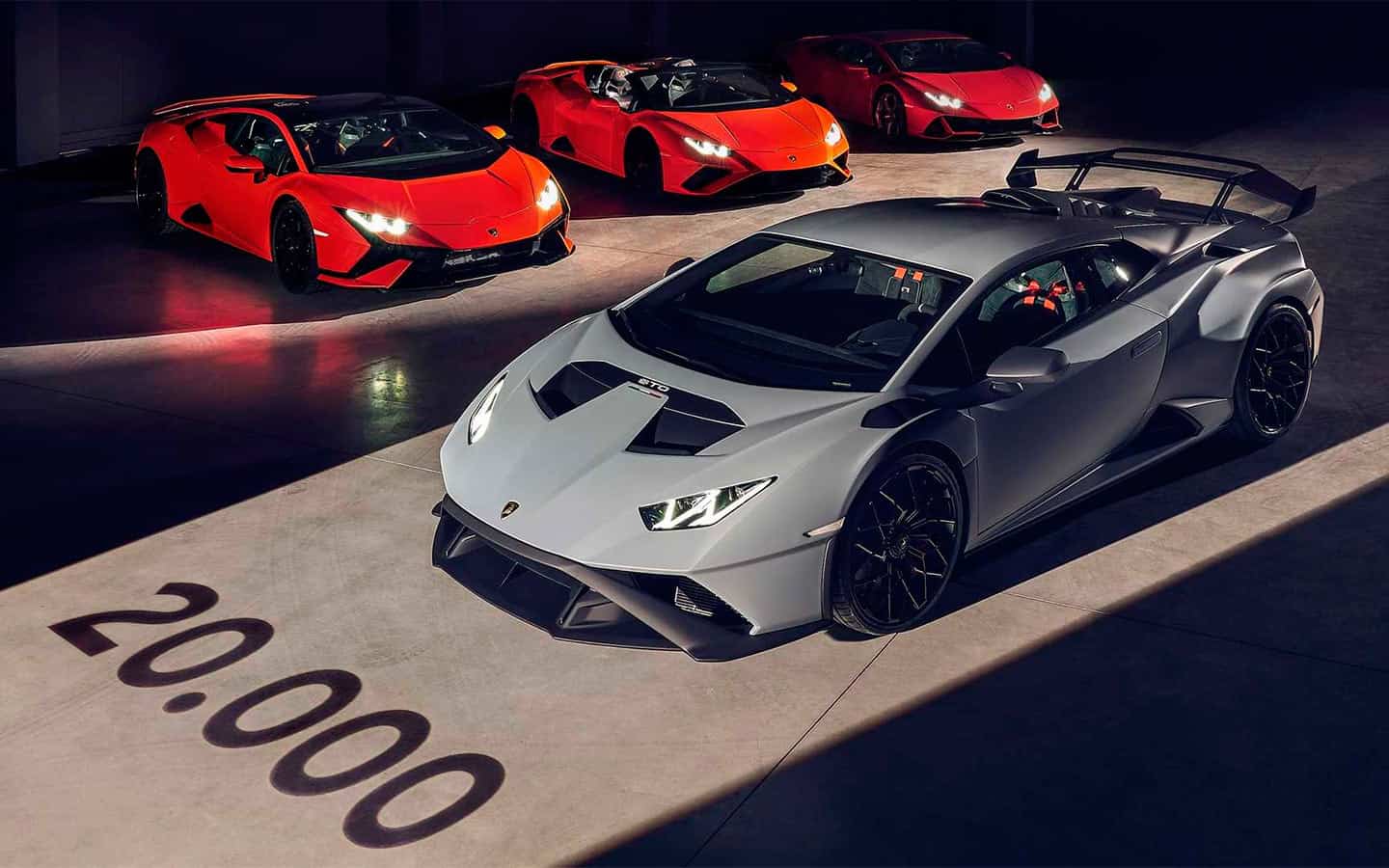 Photo: Lamborghini
Lamborghini produced the 20,000th copy of the Huracan supercar introduced in 2014. The jubilee copy was a coupe in the STO (Super Trofeo Omologata) modification, which was poisoned to a customer in Monaco.
The "younger" supercar Huracan is currently the most massive model of the Italian brand. In terms of the number of cars produced, the Gallardo model is ahead, from 2003 to 2013 it sold 14 thousand units, as well as the Urus crossover (slightly more than 15 thousand cars were produced).
At the moment, the Lamborghini Huracan has 12 different modifications. It is assumed that soon the supercar will have a new all-terrain Sterrato, which will differ from other options in increased ground clearance. It will also be the last Lamborghini model to feature the classic V10 engine, operating without auxiliary electrical units. In the future, all cars from Sant'Agata Bolognese will receive hybrid or fully electric powertrains.
Earlier it became known that Lamborghini sold 2,539 cars in the first quarter of 2022, which was an absolute record for the Italian brand. This is 31% more than in the first three months of 2020 and 5% more than in the same period last year.