Lada West Saloon: Production started [photo]

The company has launched mass production of Avtovaz Lada Vesta.
After a series of concept cars and prototypes production models AvtoVAZ has launched serial production of the highly anticipated West Lada sedan. Until the end of 2015 AvtoVAZ plans to produce 5,000 cars. Home sales across the country is scheduled for November 25, 2015. New Patriotic Lada model will be produced in the Western Urals, Izhevsk. The approximate cost of new items will be from 465,000 to 600,000 rubles.
This pricing Avtovaz makes Lada Vesta rival Hyundai Solaris and Kia Rio, which in 2015 occupied second and third  place, respectively, of sales in Russia. Lada Vesta  is based on a new platform LADA B / C, which was developed by engineers AvtoVAZ, in collaboration with the Alliance Renault-Nissan.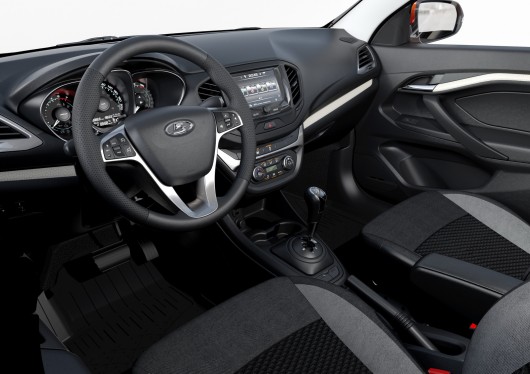 The car is equipped with a 106-horsepower four-cylinder engine (16 valves) 1.6-liter. The first copies of Vesta will come with 5-speed manual transmission. Later go on sale cars with automatic transmission. Including the new model will also be supplied with an 8-valve engine, 84 hp
Also, it is possible that in the near future Vesta will be offered with an engine developed jointly with Nissan power of 114 hp (1.6-liter four-cylinder).
The dimensions of the new model Lada Vesta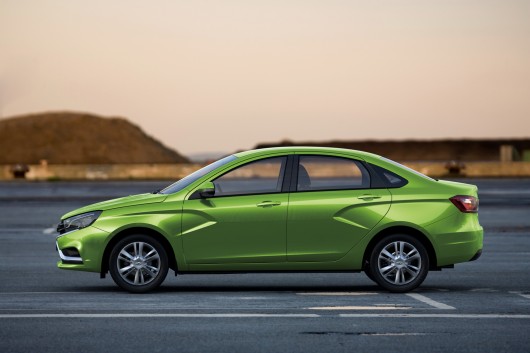 Length: 4,410 mm Width: 1,764 mm
Height: 1,497 mm Wheelbase: 2,635 mm.
Cargo capacity: 480 liters.
60 percent of the parts produced in the West Lada Togliatti. Including engines, transmissions, chassis, large and medium-sized body parts, faceplates. In the future, according to general director of AvtoVAZ Bo Inge Andersson, 71 percent of all components Lada Vesta will be produced in Russia.
Photos 2016 Lada Vesta