Lada has topped 1 million rubles in the basic configuration
Lada for 1 million rubles in the minimum configuration is this normal?
1. No 2. Yes 3. If will not break, adequately 4. What do you want? This is Top version!
Vote
Results
Disclosed the price of Lada Vesta Sport: cheaper than a million do not look for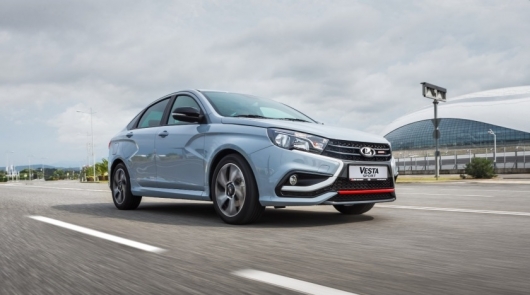 On the official website Lada.ru published information about the imminent start of sales start the long-awaited "sports" novelties of AVTOVAZ. Declassified and the price tag on a unique series sedan:
"January 31, 2019 will start sales of the flagship model range of LADA Vesta car LADA Vesta Sport. LADA Vesta Sport is a unique offer in the segment, this car is for those who seek to continuously "drive" in life and on the road, and looking for a model with a sporty character that combines a rich set of equipment edged, bright and aggressive appearance."
And now about the main thing, the price of Lada Vesta. So, according to the official price list, the LADA Vesta Sport, which will be offered in the maximum configuration Luxe in the start-up price will cost buyers at least 1.009.900 rubles. How much is it? Read more, in our opinion the price tag in the current reality, alas, is justified.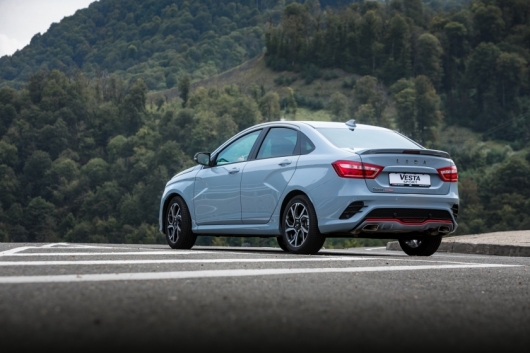 For the money the car out of the box will technologies such as stabilization system, climate control, cruise control, multi-function steering wheel, heated front seats, rain sensors and lights, audio system. 5 years ago like I remember had a Chevrolet Cruze in the maximum configuration LTZ. The cost when buying in 2014 cash match of approximately 750 thousand rubles. On the one hand Lada overtook the American, but on the other, amid imported models holding up quite well. Moreover, the "minimal" configuration of Lada Vesta with 1.6-liter engine will cost 614 thousand rubles. So that there is a choice.
In addition, for new available sport package "Multimedia", which included: reversing camera, multimedia system with navigation and a heated windscreen. LADA Vesta Sport with this set of options is available for 1.045.900 rubles.
As you know, the car has forced engine LADA 1.8 liters with a reconfigured system of variable valve timing. Along with the modernized systems of intake and exhaust, it is possible to raise the maximum engine power to 145 HP Also in sports equipment installed manual transmission with heavy-duty actuators.
Other changes like a retuned chassis, a new patibilty discs, reinforced brakes and get new settings of electronic stability control are also present in the Lada Vesta Sport.
Top Russian. Your opinion is justified?