Kia announced prices for the new CEED: what you need to know
What is the difference between picking Kia Ceed and their cost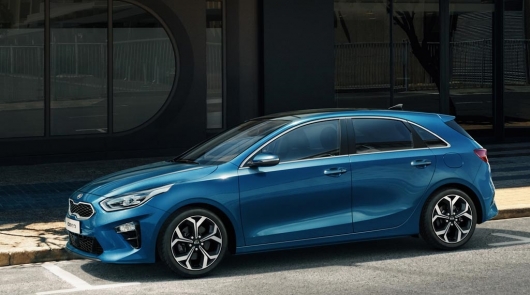 What has changed in the new Kia Ceed third generation for Russia? How much it will cost, and what models can we expect? View, because in early August 2018, Kia has announced the cost of a new hatchback for the Russian market.
1. Universal do not wait, just a hatchback. Don't wait until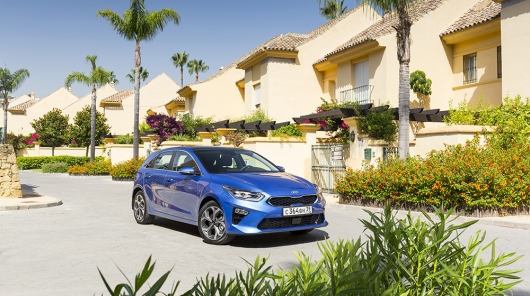 At the Geneva motor show earlier this year, Kia introduced a new product – universal Kia Ceed SW. Model, dimensions and weight indicators relevant to the C-class received, in addition to a more rigorous and explicitly updated appearance, new wheels, a number of technological additions and driver assistance features, such as heated vented front seats, heated rear seats, dual-zone climate control, wireless charging for smartphone and others.
Universal looks really expensive, but inside it is very practical. But, as it opened many automakers to "feel" the ground for sales of new products will be the most popular version of the model. In this case we are talking about the hatchback.
Version of SW (station wagon) must also appear, but somewhat later.
2. Kia Ceed changed its name
This change will see only the most attentive "Kavadi". In the name of the new model generation you will never find an apostrophe before the letter "d". Probably so the Koreans will try to give the model a sense of novelty (besides the obvious updates to the exterior and the interior). A small thing, but important.
3. How many kits and what will they be?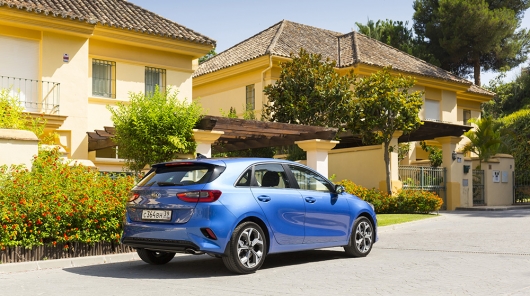 Classic, Comfort, Luxe, Prestige, Premium and Premium+.
Even the "base" model vehicle is equipped with front, side Aragami and curtain airbags. Once installed the ABS and ESC warning system emergency braking ESS. In addition, the starting equipment includes a control tire pressure, integrated system of active management (VSM), help system at start on lifting (US) and emergency brake assist (BAS) and many other functions that are models of other manufacturers can be found only in secondary versions of the models. Kia, as before, impresses with reasonable price to its rich features.
The Box Classic
All of this can be found in the basic version of the Classic with a 1.4-liter engine with 100 HP Version will cost 949.900 rubles.
In addition, the Classic will be possible to detect multimedia system with TFT LCD display 5 inch with Bluetooth connectivity. With the car are steel 15″ rims.
It is worth noting that the previous generation, more recently, former major cost 45 thousand rubles cheaper – 904.900 rubles.
Equipment Comfort
The initial average grade Comfort will cost 979.900 rubles. The car can be purchased with a 1.6-liter 128-horsepower engine and manual transmission. It expands the package "Warm options" (heated mirrors, washer nozzles, steering wheel, front seats. There is an additional electric heater), and the steering wheel is trimmed in leather.
When you install the automatic transaxle will have to pay 40,000 rubles.
Picking Luxe
With 1.6-litre power unit is also the model in picking Luxe. With the mechanics it will cost 1.029.900 rubles. Automatic plus 40 thousand rubles. Version is distinguished by:
Fog lights;
Led DRL;
Steel wheels 16" with decorative caps;
Cruise control;
Steering gear changes (automatic transmission);
2-zone automatic climate control
Screen infotainment system here on 7", and the system supports Apple CarPlay and Android Auto. The rear view camera is also included.
Package Contents Prestige
For versions with 1.6-liter and 1.4-liter engine provides the complete set Luxe and Prestige. The latest version has 16-inch alloy wheels, Parktronic rear, heated rear seats in the package "Warm options" and electrically heated windshield.
The cost of the option will be 1.119.900 rubles. Luxe version will cost 1.069.900 rubles.
Premium Package
Premium comes only with a turbocharged engine of 1.4-liter Turbo-GDI 140 horses. It includes a rather large number of possible options – from led rear lights, alloy 17-inch wheels to the organizer compartment and Keyless entry Smart Key with engine start button.
However, the price bites – 1.319.900 rubles. With the same engine can take the car version of the Prestige and Luxe. 1.199.900 and 1.149.900 rubles , respectively.
Equipment Premium+
The most expensive and complete version of the model. 1.459.900 rubles. It includes:
PACK WARM OPTIONS
Heated rear view mirrors
Heated windscreen washer nozzles
Heated steering wheel
Heated front seats
Additional electric heater
Heated rear seats
Windshield defroster
EXTERIOR
Alloy wheels 17″ with tires MICHELIN 225 / 45 R17
Turning light
Led daytime running lights (LED DRL)
Fog lights
Power folding rear view mirrors
Led indicator turn signal light
Led tail lights
Led headlights (LED)
Electric sunroof
INTERIOR
Steering wheel and selector knob transmission leather
Rear armrest with Cup holders
Interior with decoration "Prestige"
Salon rearview mirror with automatic dimming
Organizer compartment
Net for securing Luggage
Power adjustable lumbar support driver seat and front passenger
SECURITY
Control system, blind spot (BSD)
Help system when leaving the car Park reverse (RCСW)
ADVANCED ASSISTANCE SYSTEMS THE DRIVER DRIVE WISE
The system of the 2nd generation of the retaining strip (LFA)
Intelligent cruise control, the assistant to movement in traffic (SCC)
Assistant beam assistant (HBA)
Intelligent automatic Parking system (SPAS)
The recognition of road signs (SLIF)
Automatic emergency braking system (FCA)
Recognition system driver fatigue (DAW)
COMFORT
The system of selecting the driving mode (Drive Mode Select)
Separate climate control
Automatic defogging windshield
Cruise control
Rear view camera
Rear Parking sensors
Rain sensor
The function of "Escort" (delay off headlights when closing locks)
The Keyless entry system Smart Key and engine start button
Wireless charging mobile phone
Navigation system with 8″ display, support tubes, Android Auto and Apple Car Play
JBL audio system with external amplifier, subwoofer and 7 speakers
Dashboard Supervision c color display TFT 4.2″
Electric Parking brake (EPB)
The front Parking sensors
4. When will start selling the third generation?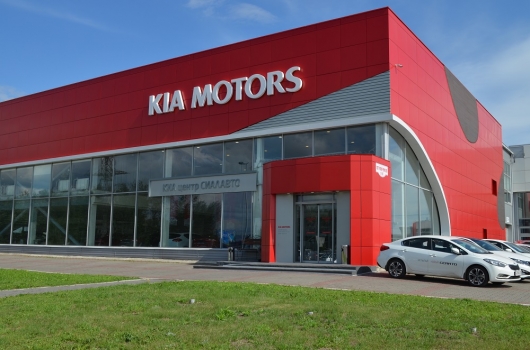 After the show at MIAS 2018. So this autumn novelty can be found in the showroom.