Is it worth buying a used BMW 5-series
Used/BMW 5-series (E60): a view from all sides.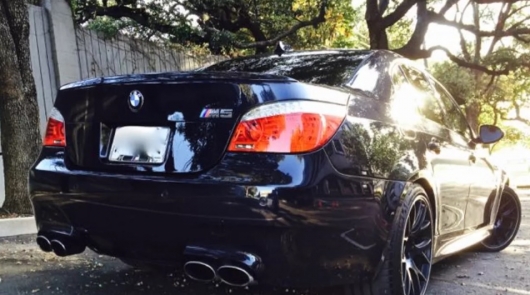 Thanks to the attractive price, high comfort and excellent handling, and still fresh and modern appearance (despite the fact that since the debut of the "five" it has been almost 16 years) BMW 5-series E60 in the back makes a good impression and is considered to this day a prestigious car. On the market today, you can purchase this luxury car in an average of 500-600 thousand rubles (for a restyled version appeared on the market in 2007), which will agree, given the current price tags on a car – a tempting offer.
But we suggest you don't rush out to buy this car, especially if you are going to buy on the last money. Remember that the cost of maintenance and repair of this car will be only those people who have a salary above the average in major cities. And here's why.
When buying a BMW 5-series designation body E60 is best to choose a petrol car, despite the fact that the diesel engine in this car is more reliable. But for the diesel version you will have to pay more. Moreover the quality of diesel fuel and the incredible cost of maintenance of diesel cars negates the benefits of diesel compared to gasoline versions. Remember, we are not in Europe
Maintenance costs of the BMW 5-series can be very high, despite the fact that such a vehicle on the market of used cars can be bought even for 500 000 rubles. Also remember that some repairs this car will cost you a fortune
Spacious interior and large bootare, of course, important advantages of the five – this car is very comfortable and practical
BMW 5-series E60 came to the market in 2003 and for 7 years of market career + 1 restyling sold in many different configurations: as a sedan, wagon with rear wheel drive or xDrive full-wheel drive with manual or automatic transmission with petrol and diesel engines. So today the market of used cars everyone can find exactly the "five", which will be more likely to meet the individual tastes, preferences and needs.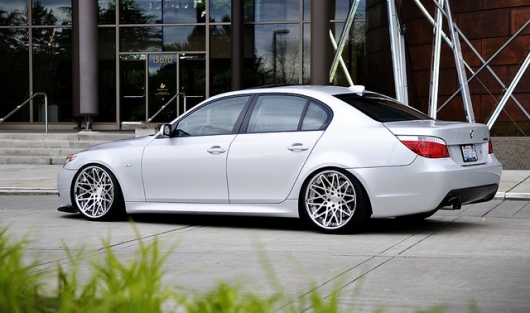 But, on the other hand, such a variety of different modifications/versions of gives rise to a huge number of proposals in the market of used cars, which is not only can make you dizzy. The fact that the more proposals on the market, the more risk of running into troubled auto: auto with twisted mileage, car wreck or killed condition. And the worst thing is to find out such a wide range of really good used copy is extremely difficult.
And what motor to choose? Which is preferable? Heart and soul always incline us to a petrol car (BMW has long been renowned for their aggressive stunning petrol engines). Common sense (especially in these days when fuel was worth more than 40 rubles per liter) tells us to buy a diesel car.
But if you look at the market for used cars, the best suggestions will be just on the gasoline versions. Why?
Because diesel vehicles in our country is less popular than in Europe. Why, if diesel engines consume considerably less fuel compared to gasoline? It's all in the quality of diesel fuel at the gas station, and the high cost of repair and maintenance of diesel machines. Therefore, our car drivers often try to avoid a diesel car. Moreover diesel cars are always more expensive than their petrol counterparts.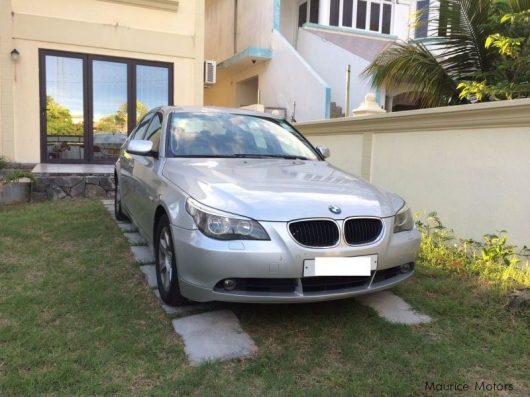 Nevertheless, we want to draw attention to diesel, "five", because they are still more reliable even with high mileage than petrol engines of the BMW. Thus, among the diesels it is possible to allocate the 2.0-litre diesel engines and six-cylinder 2.5-liter and 3.0-liter engines.
Most often in cars up to 2007 was a 3.0-litre diesel engines M57. This is a good, successful engine. But today, when you get the old "five", many cars with such engines have already passed 300 000 km or more and, of course, they require maintenance and repair. Fortunately, even with such mileage, the repair cost of the old diesel engines are not too exorbitant.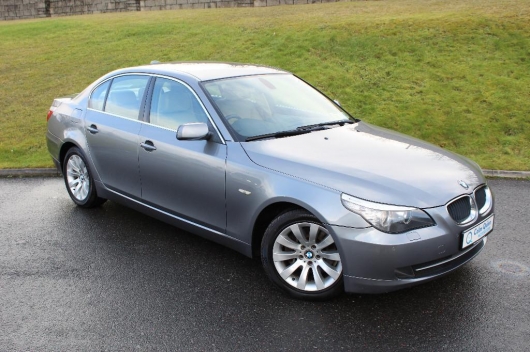 Especially if some of the components of the engine you can buy for disassembly. With regards to new parts, if you buy them not from an authorized dealer who knows how to undress to a goal so that you will not even notice, you also won't be greatly disappointed by the cost of the components, which are needed in order to freshen up the old diesel BMW engine. So, often the engine M57 on a run of 300 thousand or more miles requires regeneration injector, resuscitation turbocharger, and replacement of the flowmeter and the fuel pump.
Also the cost of spare parts should be added and work. Naturally, the cooler the car, the steeper will be the price tags on replacement of the diesel engine. For example, if you refer to the official, then be prepared to part with a round sum. If you refer to the garage craftsmen specializing in BMW, you will be able to save a lot of money.
With regards to diesel engines after the facelift 5-series, which was held in 2007, the 3.0-litre diesel engines have undergone some modernization, becoming more technically sophisticated. But unfortunately, repair of these motors became more expensive.
If we talk about a 2.0-liter diesel four-cylinder engines, they have at one time had a problem with frequent breakage of the crankshaft. But, as a rule, this problem climbs the new motors, and, most likely, today the market of used cars has remained the used cars with the risk of fracture of the crankshaft, as many motorists have long moved on to a new one.
Relatively worse from the point of view of durability diesel 2.0 d N47 (5-series during the restyling in 2007). Its main problem was the turbine and particulate filter, as well as the mechanism timing chain.
BMW 5-series – diesel deserves attention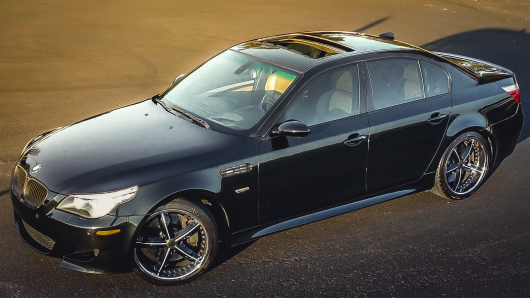 When it comes to petrol, the most reliable gasoline engine, of course, in this model, recognized the motor М54 (six-cylinder naturally aspirated engine installed on previous cars). Unfortunately, most of the problems detected in more modern engines with direct injection, which appeared in the restyled models launched in 2007 (four-cylinder engines six-cylinder N43 and N53 engines). Most often redesigned gasoline-powered cars have problems with the fuel injector, fixed the problem with the ignition coils, faulty sensors in the fuel system. Including often fails the fuel pump. In addition, these motors are very picky about fuel quality and on the Russian gasoline become very Moody.
Other disadvantages of the old BMW 5-series E60
In addition to possible problems with the engines in the old "five" you have when buying a used car know that often these cars have problems with motors, rear view mirrors, switches, tailgate, and power Windows. Including when viewed from the car, note the control icons on the dashboard, which can indicate various faults in electronics faults. Of course, if the collection tubes lit display "Check engine", then in any case do not buy this car unless you do a complete computer diagnostics car.
Also during the inspection confirm the operation of the entire electrical of the car: including how to work the sunroof, clock, dashboard, screen that displays various system messages.
But the most important thing when buying an old BMW is the checking of the condition of the engine, gearbox and suspension. Including when viewed from the car you should be attentive to identify a car with emergency history. Remember that if the vehicle has been in an accident, it is likely that its integrity and rigidity has been broken, and this means that the car has become less safe. Additionally, after body repair (especially artisanal) the body of the car can rot in just a few years.
BMW 5 series – according to the specialist
BMW 5-series E60 has many common failures and various "childhood diseases", which are the official BMW technical centers usually say that this is a design feature of the car. Fortunately, the cost of eliminating some of the problems in the old machine is not so high. But nevertheless they are still rather big. Therefore, buying a BMW 5-series E60 you should have a normal income to support the premium car. Indeed, despite the fact that this model is outdated and is today less than 1 million rubles, it does not mean that the machine has lost her status and class.
BMW 5-series – our view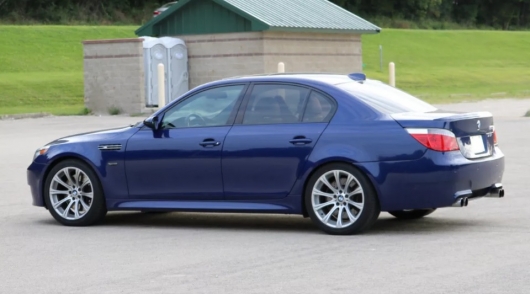 BMW 5-series is a nice car that gives a lot of pleasure from driving. This is one side of the coin. But if to speak about repair and maintenance, the advantages of comfort, prestige and security pales in comparison with the large number of possible failures that may encounter the owner used "five". Moreover, the cost of a repair might surprise you, even if you have a large salary.
1/19 BMW 5 series – this car is able to seduce many naive buyers of their appearance, character and characteristics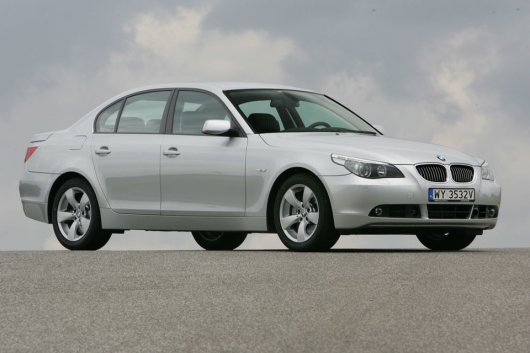 Used BMW 5-series E60 is tempting in many ways. Although its cost is currently available and for many, it is still not an option for everyone.
2/19 BMW 5-series – cheap premium car carries a disadvantage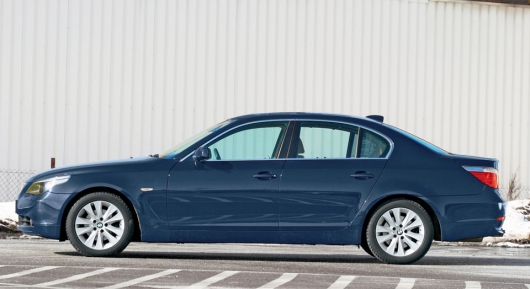 Attractive price tag on the market, high comfort, excellent handling (incredible informative/responsiveness of the steering wheel), and also a modern appearance. By the way, despite the age, this car still looks and still is a prestigious award in all respects. Even given the fact that some of the cars can be bought for 500 thousand rubles.
But we advise you not to bite the bait, if you have no money for repairs and maintenance of the five. This machine is not for those who are used to save on repair and maintenance. No money – BMW is not for you.
3/19 BMW 5-series – knows how to seduce like a woman in various ways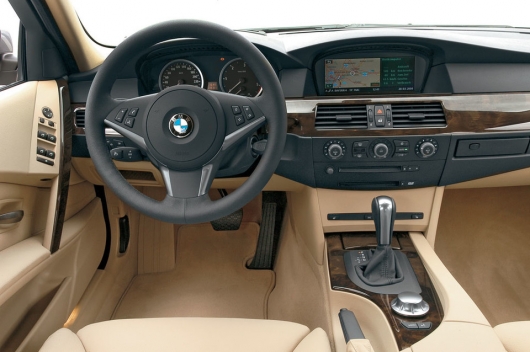 The dashboard design gives the impression even today, especially when you will buy well-stocked with a range of options of the vehicle.
4/19 BMW 5-series, for example, you will be pleasantly surprised comfortable front seats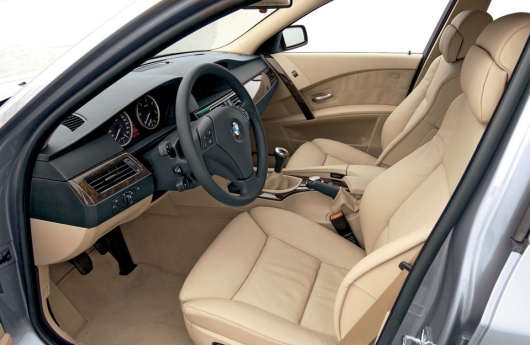 The front seats in the BMW 5-series is comfortable and well designed for people of any height.
5/19 BMW 5-series – minus the back seat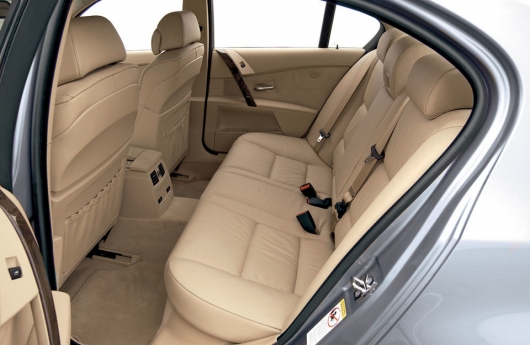 The back seat is also quite comfortable and wide. But the rear passengers will still be not very comfortable because of the lack in the front seats of the special niches for the rear passengers feet. So, despite the size of the car, the back seat is pretty cramped. Especially if there sit three adult passengers.
6/19 BMW 5-series – interesting, but no one today is not the desired option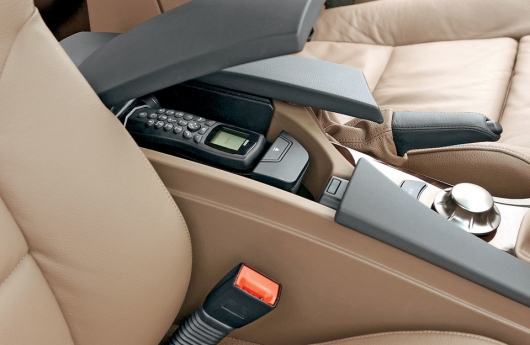 In many instances in the secondary market you can find old bulky mobile phone that is now useless.
7/19 BMW 5-series – comfortable headrests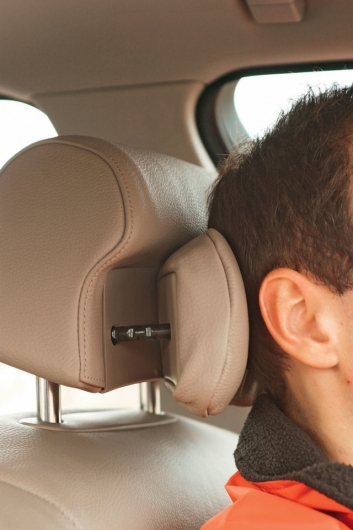 Comfort and safety is ensured by accessories such as headrests, which well supports your head.
8/19 BMW 5-series – comfortable armrest in the back seat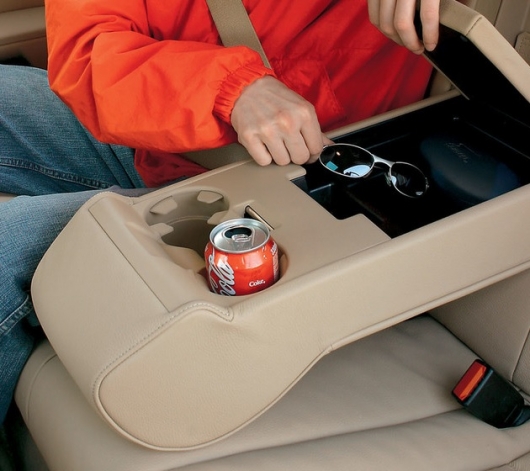 Armrest the rear seat can accommodate not only drinks, but also has a large storage space.
9/19 BMW 5-series is an interesting option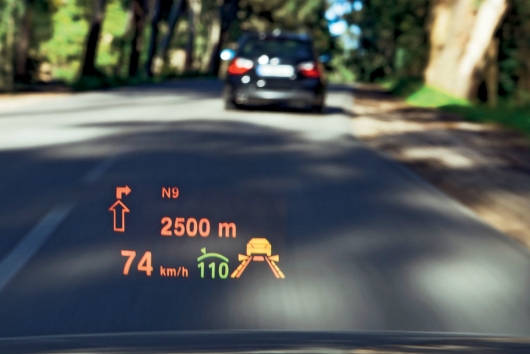 Many models of the BMW 5-series is equipped with a projection system, which displays important information on the windshield in front of driver's eyes.
10/19 BMW 5-series is an interesting option in the universal
Back door (trunk lid) wagon has an interesting option: you can get into the trunk without opening the lid. To do this, designers have provided opening Windows.
11/19 BMW 5-series – the main plus is the large trunk even in sedan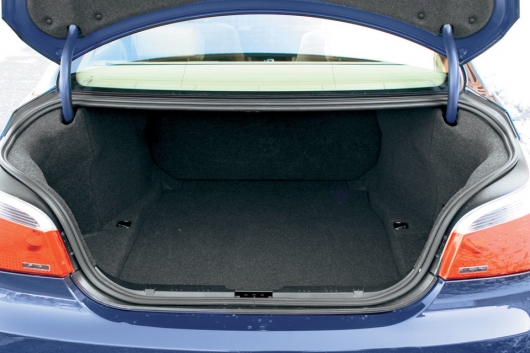 Sedan BMW 5-series is quite good even by today's standards, the trunk volume of 520 liters.
12/19 BMW 5-series – but in the wagon trunk, of course, better, but only if you put the rear seat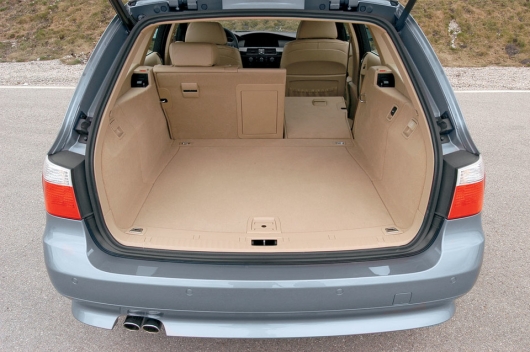 Station wagon BMW 5-series has a boot capacity of 500 liters. If you fold the rear seat, the cargo volume will amount to 1615 litres.
13/19 BMW 5-series – minus is a panoramic sunroof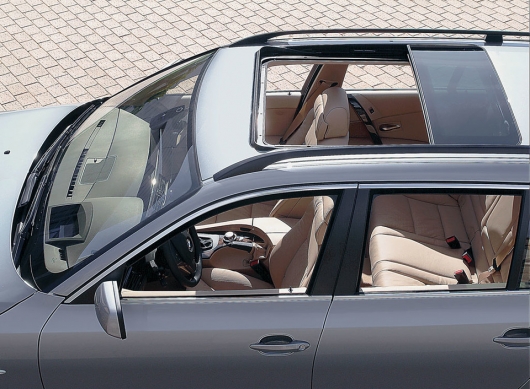 Most often BMW 5-series breaks the panoramic sunroof, which is unreliable mechanism for opening/closing.
14/19 BMW 5 series thermostat in a diesel 2.0-liter engine is a ticking time bomb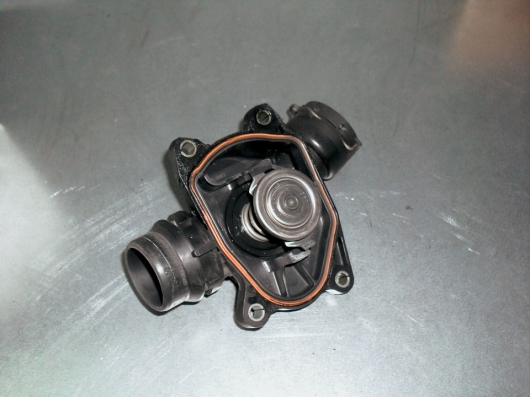 The BMW 5-series (520d model) often fails thermostat. At best, it's just fraught with the usual replacement. In the worst case, there is a risk of damage to the head block and even the block of the engine.
15/19 BMW 5-series – disadvantages of diesel engines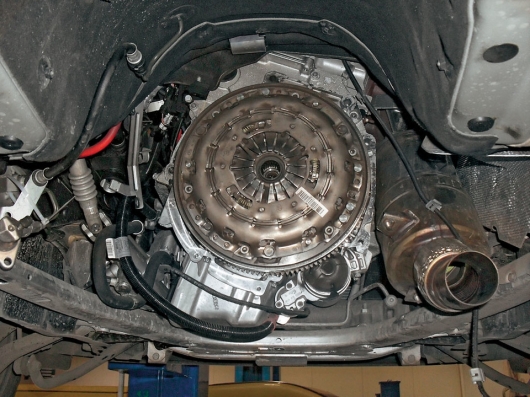 Fault dual-mass flywheel, failure of the injection system, faulty DPF (diesel particulate filter) – all of these problems occur in all versions of diesel engines.
16/19 BMW 5-series – disadvantages of diesel engines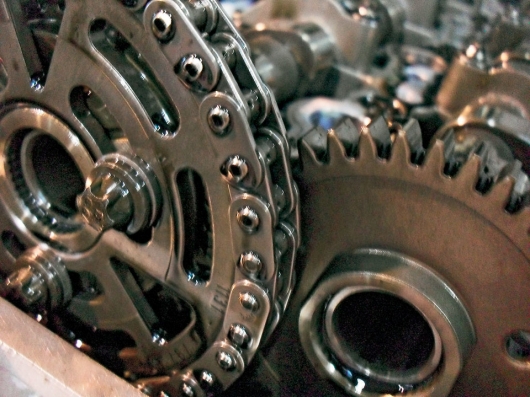 Since 2008, the BMW diesel engines N47 appeared a common problem with the crankshaft pulleys. BMW also recommends regularly at a certain mileage to change the shaft bushings, gaskets, oil pan, head gasket. The bad that often on these motors gaskets do not go long.
17/19 BMW 5-series – cons in electronics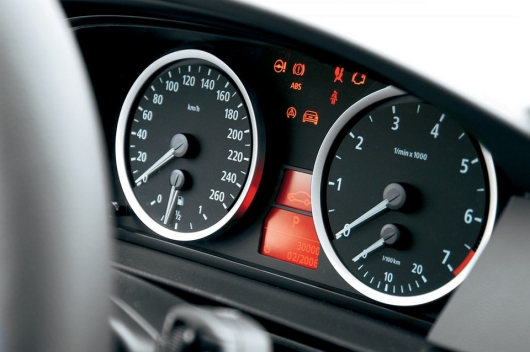 BMW has never been famous for quality electronics, unlike the Japanese. So, often in the used BMW you can meet problems with the display of the icons on the dashboard that can quickly burn out. There are also problems with displaying information on the LCD screen located on the dashboard. Over time, the indication on the screen begins to display with dead pixels. Replacing this screen is very, very expensive!
18/19 BMW 5-series – cons in electronics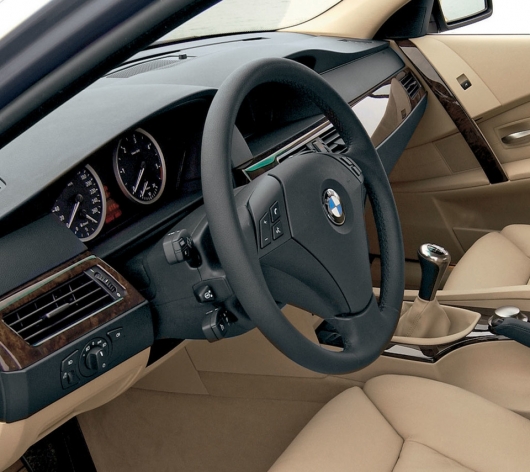 In the used BMW 5-series sometimes there is a malfunction of the power steering control module. Sometimes goes haywire the Electromechanical steering gear.
19/19 BMW 5-series – cons in electronics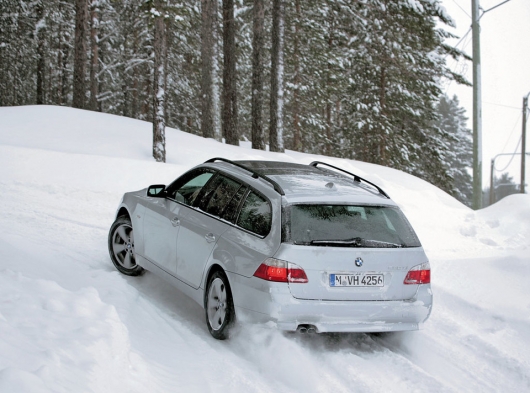 BMW 5-series E60 is a nice car that really gives a lot of pleasure from driving. But for comfort you have to pay. It must know any car enthusiast who decided to buy a used BMW. Do not entertain any illusions that the Germans did not break. You know what to buy BMW E60 low mileage today is practically impossible. But even if you manage to find a car with a small mileage, then think about why the car had so little mileage, despite the fact that it is produced back in 2000-ies.
Maybe the car was broken and stood, waiting for repair. It's also possible that the car just mileage. Keep in mind that if the car is really small and went mainly standing, it is not good. The fact is that even without all of the mileage bands, seals and gaskets wear out over time due to the loss of chemical properties. Also, remember that any car built to drive, and all metal mechanical parts must be heated from time to time. Otherwise a car that stood for a long time without movement, can be scattered literally in the short term.