In the network appeared the information about all the changes UAZ Patriot 2020
UAZ Patriot 2019, the third restyling – technical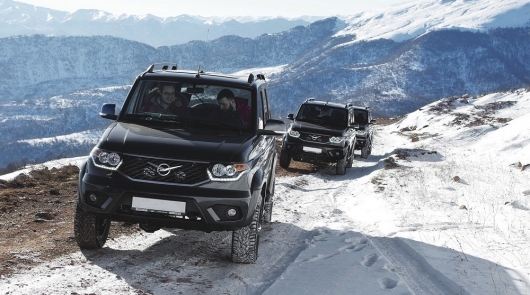 Oise continues to maintain the hype around its old and fully proven model that Ulyanovsk does not get tired to stuff all the new technological solutions. Do you really want to make a modern SUV from the model with archaic characteristics? It is very likely. And it turns out they have good. Only the restyled 2014, 2016 showed that "Patriot" can be improved and be perceived completely differently in a more positive light.
For example, when the first model, the updated SUV appeared on the roads of cities in 2014, not all were able to learn domestic SUV. Some thought that Russia came up with a new car like UAZ. So changed the appearance of the led DRL, filesresearch and new plastic bumpers.
Two years later the team went on to finish the exterior (updated filesresearch and put increased brand badge), but the bulk of the work was dedicated of course to the cabin of the SUV. At this time, the people who managed to go inside the redesigned car could not understand where they were… it was clearly not the UAZ, when it was seen that in the domestic jeep mounted screen infotainment system?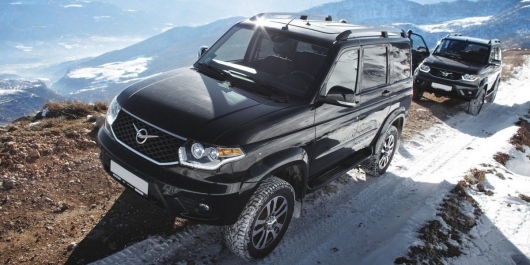 And in the new two-year old has a new dashboard, steering wheel with adjustments for height and reach, airbage, power steering, elektrosteklopodemniki, electroactivity mirrors, ABS, pre-tensioners front seat belts, Central locking, improved "guise" and have been combined fuel tank (finally gone from the past) and so on.
UAZ is still opaque then hinted that we should expect to continue changes. This time the model will be seriously reconsidered from a technical point of view. In other words, the approach restyling 2019.
And then today, in the Internet appeared the screenshots of the official improvements that will get Patriotic new SUV. Take a look at them:
New engine ZMZ-Pro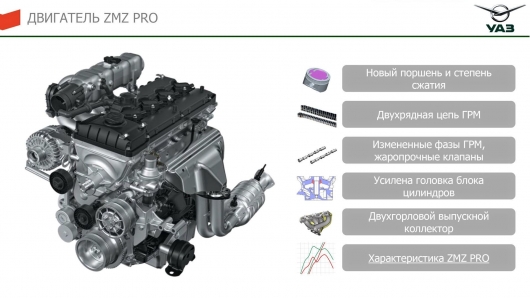 Insulation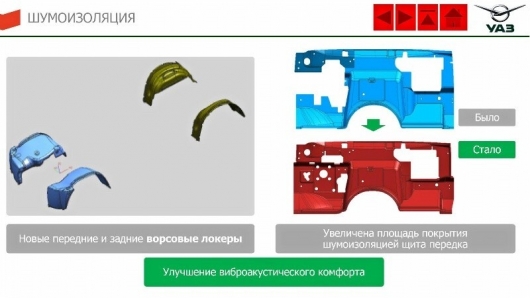 New handle in the cabin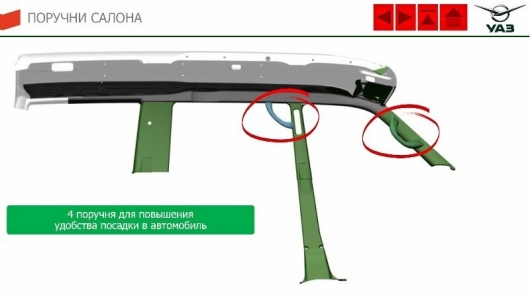 Improved quality UAZ Patriot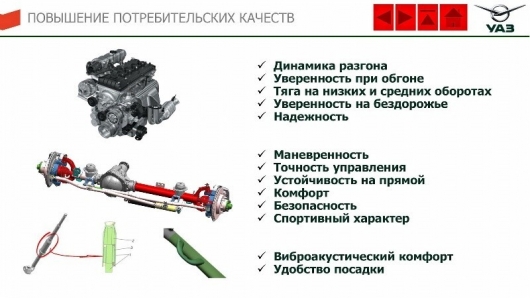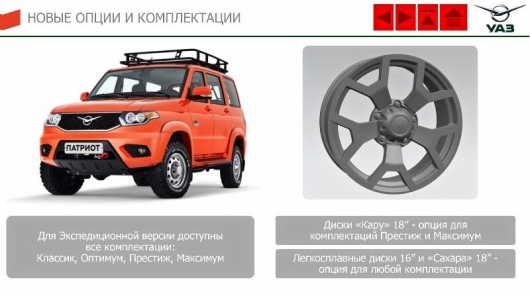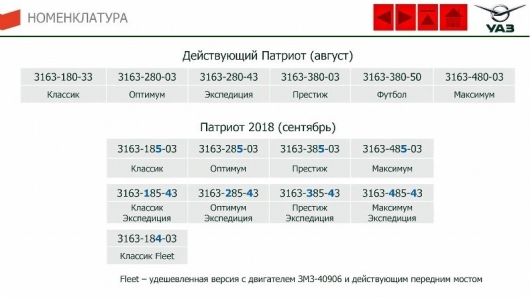 Grip with improved characteristics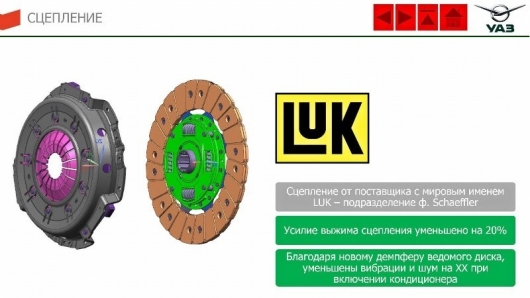 The gear stick with improved characteristics

Suspension and steering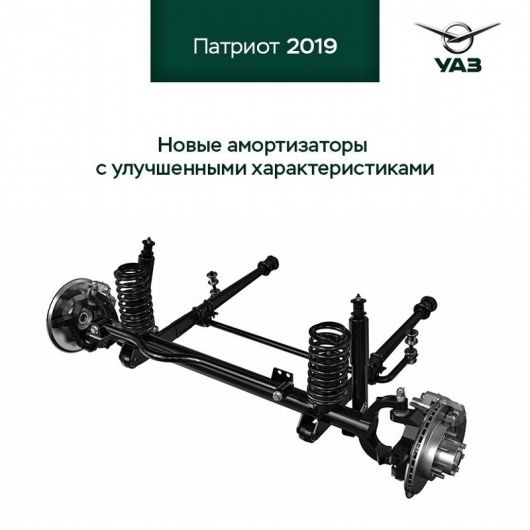 The handling and ride