In the Internet appeared photos of the BMW 3 Series wagon
Let's look at the "Troika" BMW station wagon
Last week during the Paris motor show, BMW has officially revealed its newest 3 Series sedan. This, of course, pleasant, but not too dramatic evolution of the outgoing popular model, made a lot of noise among the fans. Overall, the public was a novelty, and even managed to love her. But the sedan of BMW, of course, will not stop. The three will include one body – the universal, patent photos which was published yesterday on the Internet. The leak first appeared on the Brazilian website QuatroRodas. What does a German car company and Brazil? We ourselves wondered, but a clear answer was never found. Just take for granted and enjoy the appearance of unique photos new items:
At the Bavarian station wagon of the future generation of aggressive, but simplified redesign. The exterior of the car is mostly changed in the front and rear parts, however, a bit added style on the sides.
If we consider the update in a broader sense, in the coming years we expect such novelties as: a hatchback Gran Turismo coupe 4 Series convertible 4 Series and version of the Gran coupé the 4-Series. All updates will be built on the appropriate chassis from the "Troika" in the native technical terms, and partly stylistic, and Third series will be quite a variety, though purely formal and there will be a different number in the item model.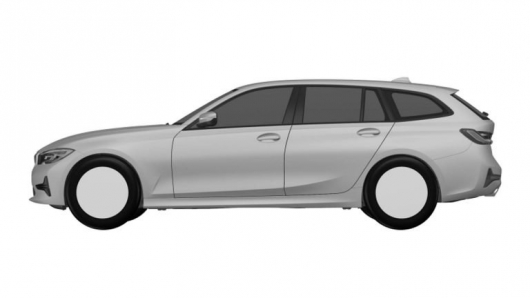 Most likely the wagon will be applied to the entire engine range, which the Bavarians were presented at the Paris auto show. From four-cylinder petrol and diesel engines entry-level to a quite sane versions on the models 330i with turbines with a capacity of 255 HP 340i-series inline six-cylinder engine, 382 horse – a long-awaited novelty in the sedan also will probably be presented on the wagon.
All-wheel drive xDrive will be on the more expensive versions of the wagon, but the back line will probably remain the standard. The first will be especially useful for markets where weather is changeable, the second, where I prefer less expensive options. Also like the sedan, the wagon doesn't expect any models with a manual transmission, forget about it.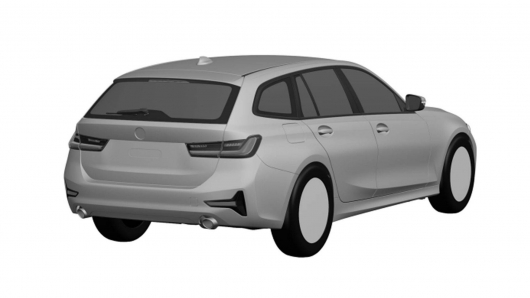 Current sports "car" is more expensive version of the sedan is approximately $2.750 the same configuration. Perhaps that's why in the Russian market of new cars this version of the body (F31) practically impossible to find. She's just not for sale. It is unlikely that we will see in our country and a new model under the symbol G21.