In Cupertino are planning to open access to the vehicles using Face ID
Apple will patent the facial recognition system to open car
Apple patent the rights to the facial recognition system, which can unlock the car without the key, it is enough the presence of the owner.
Site about high tech Futurism reports that Apple filed for this technology in early 2017, and that on 7 February, it was published by the U.S. patent and trademark office titled "System and method for authorization of vehicles."
The patent details the two methods by which the user can use the facial recognition to unlock your car.
First, you can install the necessary technology on the vehicle in which the driver will be sufficient to approach the vehicle in order that the external data of his face was read by the sensors before you open the door and enter inside. Second, the user can use the Face unlock feature ID, available on the Apple (starting with "X"-series and above) to unlock the car.
But technology does not stop. In addition to direct access in the vehicle, facial recognition technology is able to memorize specific vehicle settings for each user of the vehicle. For example, if the face of the owner of the car is successfully recognized, the machine automatically adjusts the music, set the desired settings for the seat and climate control.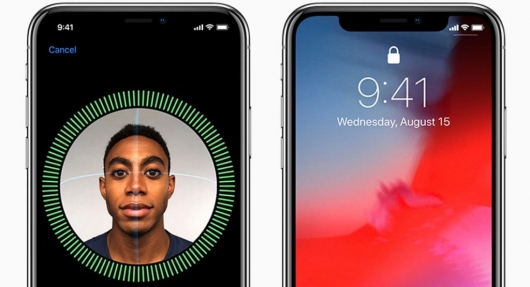 It remains to be seen how great is the chance that in Cupertino "finished" the technology and bring it to market. As we know from the news, things with Autonomous machines from Apple are neither good nor bad. In late January, Apple has fired more than 200 employees who participated in the program of creating Autonomous technology dubbed "Project Titan," and this was interpreted by some experts as a failure (or even failure) in attempting one of the most hyped tech companies in the implementation of its automotive high ambitions.
We've seen at least one similar facial recognition system, implemented earlier: in the prototype Faraday Future FF91. However, the chances that this Chinese electric car hits the market, a small. Consequently, the only production car on the market implemented an automated provisioning system using biometric data remains a new Hyundai Santa Fe being sold in China market. However this car uses fingerprint sensors to unlock doors and start the engine, and not a futuristic technology of facial recognition.