In Bulgaria was found a warehouse with 11 rare BMW 1994 model year
In Bulgaria found a stock of 11 "zero" BMW 5 Series 1994 edition
Many drivers with experience sooner or later come to the conclusion that before the car was better… Sometimes nostalgic feelings go so far that the motorists thoughts on that would do well to buy yourself some love this anime and rarity. Ideally, that he was a zero mileage and in General, were kept somewhere in the garage, in the Parking lot, or at least in the warehouse.
Stop! In the warehouse? I think we have a good news for all lovers of old BMW cars. In Bulgaria just showed up like an abandoned warehouse with 11 classic BMW 5 Series models E34 1994 model year. The news quickly spread through the local autos and that's what we found out:
Most of the sedans and some wagons is a 520-e models, there are few more powerful 525-x versions.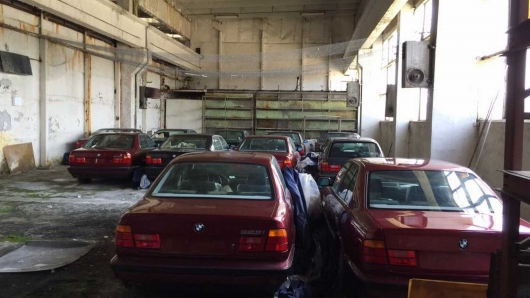 All cars were purchased in the early 1990s, a local firm providing services of rental car, but for some reason, the machines are never left alone on the road, but have not even received the state registration signs, there was not even placed on the account. Murky mystery worthy of detective writing.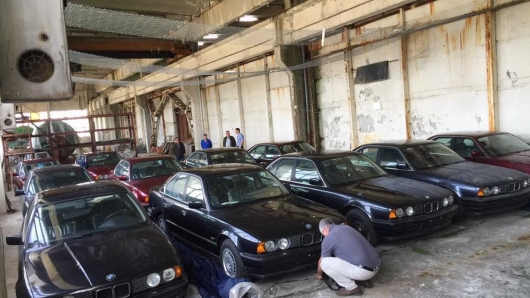 Despite the lack of mileage due to improper storage (the warehouse in which are German premium car is in terrible condition) on the vehicles, there are scratches and chips, dents and broken glass. Most likely because of loose elements of building construction or vandals.
Salons all "Fives" on the contrary, preserved in perfect condition: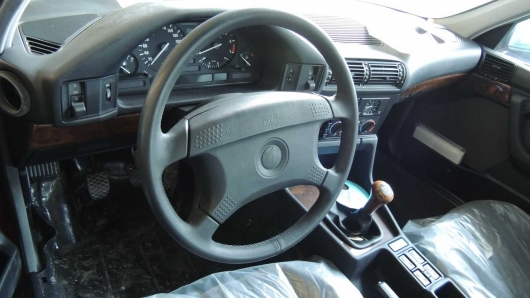 Hood space – is also:
Enough to remove dust, and the new machines do not distinguish! Steering wheel, seats, handles transmission do not have even a hint of use.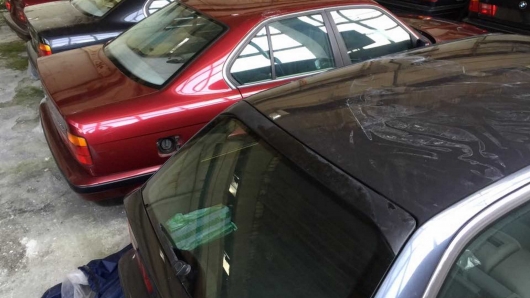 According to rumors, the cars will be sold in the coming months. The initial price tag, depending on the state, will be €15,000 (1.170.000 rubles).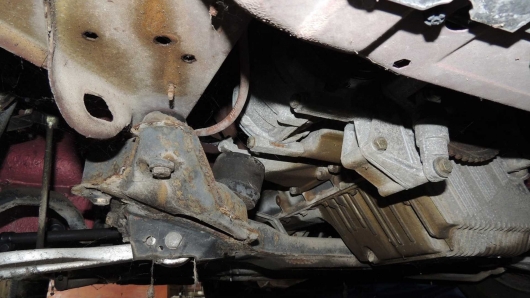 In some places there was rust
PS I Wonder what the cars under the current laws of Bulgaria may not be put on the account – they are too old. The only path to legalization for them through Germany, where the machine will receive a special "retro"license plates. Interestingly, dares anyone from Russia to acquire such a rarity from the 90s?