In Britain, invented probatov to Park your car
British Gatwick airport is experimenting with robotic valets for cars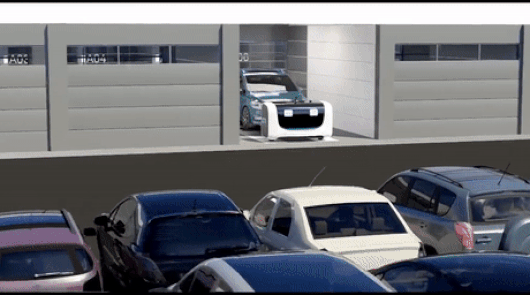 How hard can it be to find a Parking place near the house late in the evening, after a busy day. Motorists from large cities will understand me. Indeed, the number of cars is increasing at a far greater rate than are being built and fitted the new Parking spaces.
What if we are talking about the giant Parking lot of one of the world's busiest airports, Gatwick? There, complexity of search spaces is added the large area of the Parking lot. Not everyone has the time and opportunity to get to my abandoned car. What to do?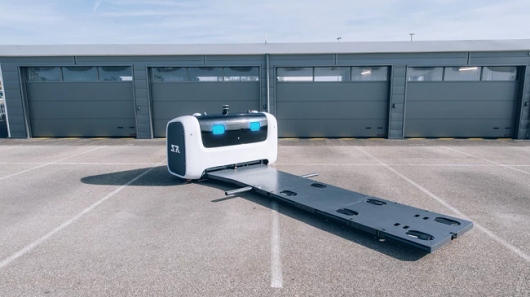 The Brits decided that we needed to automate the process of Parking the maximum, and ran the experiment using "probatov". Robots like this mechanical "getter" named "Stan" may begin to work as a Valet Parking cars at London Gatwick airport this summer.
Robots built by the French Robotics company Stanley. The meaning of robots, though folded, but on the whole quite simple: it is necessary to get the elements AI (artificial intelligence) from the modern Autonomous vehicles, equip them with specially designed trucks and releasing them on a daily continuous watch in the Parking area of Gatwick airport. Of course, interruption and routine maintenance.
In theory it should work like this:
Most interestingly, these electropulse already tested not only in the virtual but in the real world. For example, in France, from 2016, experiments on the introduction of Valet Parking at the airport of Charles de Gaulle, in 2017 approbation turned around and parked at the airport of Lyon is also France.
As we said, the British experiment will begin this summer. At Gatwick the system will be tested for three months as a pilot program. For participation, a driver must stop at a small garage where will be organized the payments of service, parked vehicle will assign the name and current information about the flight, and then send him on his way.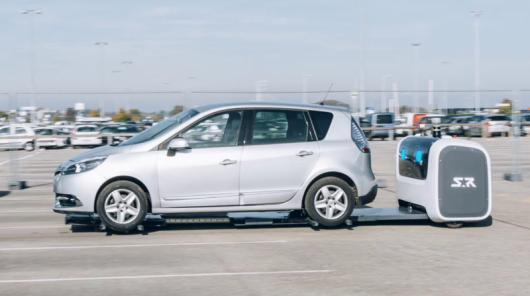 Robot "Stan" will come under the car, lift it over the wheel and Park somewhere in the vast, densely clogged the Parking lot. While cars can be parked closer to each other, because robots need less space to maneuver, and drivers on such sites will not need to open doors, so the gap between adjacent cars is also reduced to a minimum, saving space.
Robots designed to carry vehicles up to 5.5 metres in length and weighing up to three tons.
When you return, the robot will be when your flight arrives, and take your car by placing the back in a small garage-box for you, where you will meet.