Image crossover 2016 Skoda Kodiaq hit the Internet
2016 Skoda Kodiak, photos, and first characteristics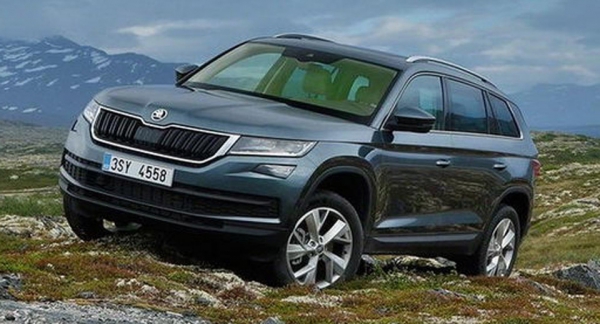 Before the official screening in Berlin a new and unusual for Skoda seven-seat crossover Skoda Kodiaq hours. But even the proximity of this event did not stop the Czechs from the show to an hour "X" still serving "accidentally" leaked the images. Yes, before you real pictures of the SUV, it will look like seven-seat crossover Skoda Kodiaq.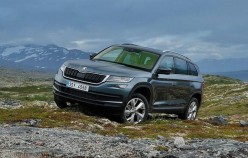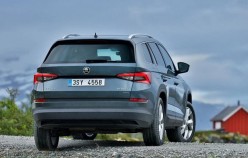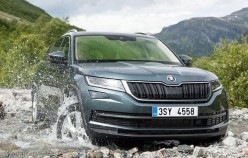 There is nothing surprising in the fact that the serial version of the crossover is strongly reminiscent in appearance concept – study Skoda VisionS Concept presented in Geneva this year. Exterior of two cars, if not to take into account the minor differing details, are almost identical. Dimensions actually also indistinguishable.
Looks Kodiaq is characterized by a high front part, with pronounced wheel arches and generous ground clearance. The model has a length of 4.7 m from bumper to bumper. In base five-seat configuration the car must have considerable Luggage space and room for all five passengers. Optionally, for car owners with big family is supposed to have the third row of seats. For extra cost, the new Czech SUV will be able to accommodate up to seven people.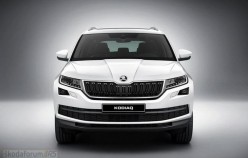 New photographs of the interior shows the new "clean" front panel design, steering wheel with three spokes, large display touch screen, the familiar sight of the devices and the wireless charger for the phone. Latest technology was first installed in the model Skoda, so Kodiaq can be considered an innovator in terms of ease of connection with peripheral devices.
Using the MQB architecture, you can be 100% sure that the SUV will set standard TSI petrol and TDI diesel engines from VW Group. Front – wheel drive to cheap kits, complete for the average and above average. A six-speed manual transmission will be available in the minimum configuration, the more expensive the options will be installed DSG.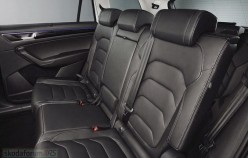 More information is expected today after the official debut of the crossover Skoda Kodiak.