Hyundai showed a video of the new Elantra on all sides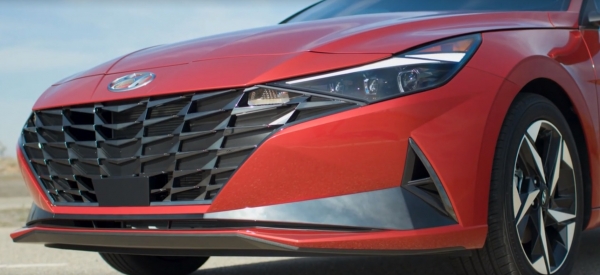 Hyundai showed a video of the new Elantra on all sides
Hyundai Elantra (2021): videos of each region and all lines.
Hyundai Elantra definitely wasn't the most interesting car in its segment, but the changes are in the seventh generation, presented this week, apparently, will alter this opinion. A new model created from scratch is a compact hybrid sedan and liftback. A new car is an attempt by Hyundai to save the automobile segment of its model line. In an era of high competition and the incredible popularity of crossovers to make it virtually impossible. But, you see, the Koreans hope to have found the winning recipe.
Official video of the new Elantra, Hyundai published, gives us a better look at completely new direction in the style of the company. Appearance is a significant departure from the old model. Unlike the classic sedan of the previous generation, the new Elantra took the form of a four-door coupe with a low roof line that, in fact, transforms the new model into the hybrid sedan and liftback with the style of a coupe. Thus, the overall height of the car has dropped by 2cm. Also, the car became wider and longer as compared to the current generation.
Video can be viewed here
It is worth noting that have changed not only the appearance. Hyundai capital also reworked the interior to push the new Elantra in a more prestigious segment. Due to the increase of size in the cabin there is more legroom for rear passengers, having now the space is almost 97 centimeters (which is the best in the segment).
Increase the width of the body is also allowed to free up more space for the shoulders front and the rear passengers. Practicality in the new Elantra also good: the South Korean brand indicates that the Elantra 2021 Luggage capacity is 402 litres, which is approximately eight percent more than the Toyota Corolla.
In General, the compact sedan of the next generation looks just as interesting as its bigger brother, the Hyundai Sonata. We are now looking forward to when Koreans will introduce a sportier version of the Hyundai Elantra N Line, which had previously been confirmed this week, not to mention full-bodied Elantra N, which, according to rumors, Hyundai is also preparing.