Hyundai has turned the new Staria minivan into a motor home
The new minivan of the South Korean brand received two versions for long-distance trips to nature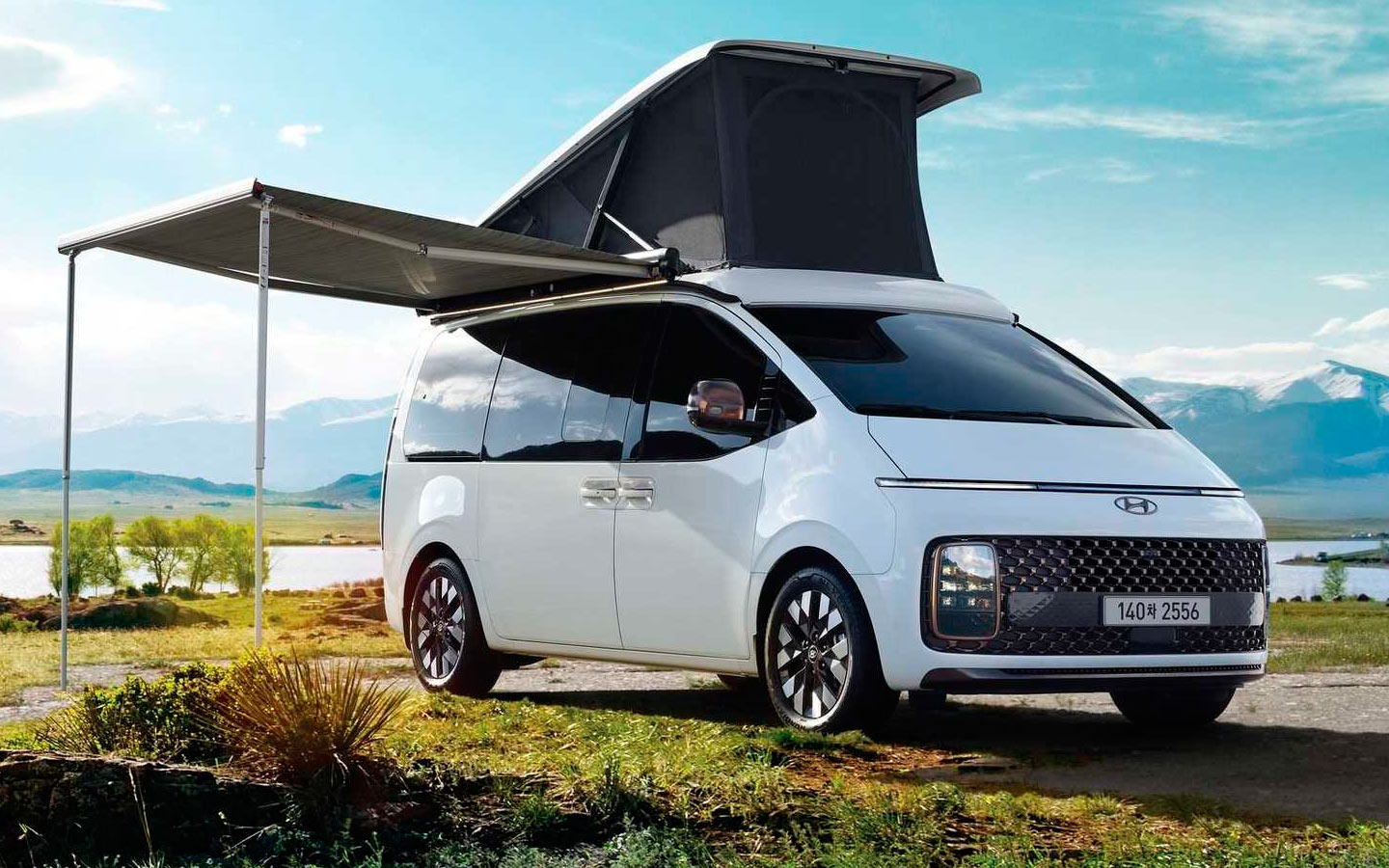 Photo: Hyundai
Hyundai has developed a new version of the Staria minivan called the Lounge Camper, which is a motor home. The car is designed for long-distance travel to nature.
Motor home based on Hyundai Staria will be available in two main modifications Camper 11 and Camper 4 Numerical indexes indicate the number of seats in the cabin. The first option is a minivan with four rows of seats, which differs from the standard model with a double roof with a lifting top. When unfolded, it forms a sleeping module for two people with upholstered walls and lighting diode shades.
As for the Camper 4 variant, it received four seats in the rear of the cabin, which can be transformed into a full-fledged living compartment. It is equipped with special storage lockers, a 36 liter refrigerator, a 70 liter clean water tank and an additional 40 liter waste container. A 12.1-inch touch screen is installed under the ceiling of such a car, with which you can control various functions of the car.
In South Korea, prices for the Hyundai Staria Lounge Camper 11 start at 49.5 million won (about $40,000), while the Camper 4 variant will cost at least 68.5 million won ($55,400).