How to sell right. Darkweb as shadow area of sales documents
As the trade licence online.
Nobody likes anything to do with fraud, if he is not a scammer.
J. J. Rousseau
Where the law is in the pen, it is ruled by the kingpin.
A. Novikov
Have you heard about "deep Web" or "dark Internet"? It is also called a common word Darkweb (Dark Web, Deep Web). Yes, we are about shadow the Internet, the path to which lies through the tor browser. Want legal notarized power of attorney with registration in the notarial register? No problem. Want to buy the rights without training in driving school and exams? Easy. Deprived of rights? Also not a problem. 1gai.ru assessed the extent of trade license and other documents in dark online.
Recall that the tor browser allows you to visit hidden in ordinary Internet resources. And your visiting websites through tor browser is completely anonymous.
That is, in fact, is an underground private virtual piece of the Internet that links dark sites with anonymous users. The main goal of tor browser is security anonymous users, which the Network can remain incognito and not be afraid of the law.
In Darkweb you will find all sorts of anonymous forums, chat rooms, blogs, and a bunch of mediators who are willing to sell you at least the keys to the mausoleum many secret information, services hacking of social networks, email, etc. But the main thing that attracts millions of users, is a platform for the sale of various goods and services in their manufacturing. There are even entire online shopping. But a virtual shelf such network outlets are clogged not the usual goods that we used to see in regular supermarkets. We are talking about drugs banned in Russia drugs and even weapons.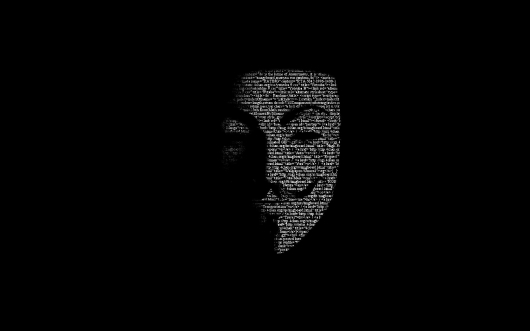 Also on a similar "shadow fair" is widely represented services for the production of various public documents to Russia, starting from ID and ending with a driver's license. By the way, that driver's license, judging by the abundance of proposals in Darkweb are most popular.
But Darkweb is not only hidden from the majority of ordinary Internet users. Such shadow market a variety of thepresence and the market for illegal documents were different channels in the messenger Telegram, which, despite all the efforts of our intelligence services, still works without problems in Russia. Moreover, the number of users of Telegram in Russia is growing.
There are also, as in Network Darkweb, there are many channels and what did not sell. Including and documents. Want legal notarized power of attorney with registration in the notarial register? No problem. Want to buy the rights without training in driving school and exams? Easy. Deprived of rights? Also not a problem.
In a Telegram full of ads about the services in the selection of the donor, with the subsequent production of a full copy of driver's license data of the donor, but only with your face. How do you like the service? And such fantastic offers as the deep web, and in the Telegram (which is also gradually began to turn into a kind of shadow Internet) is full.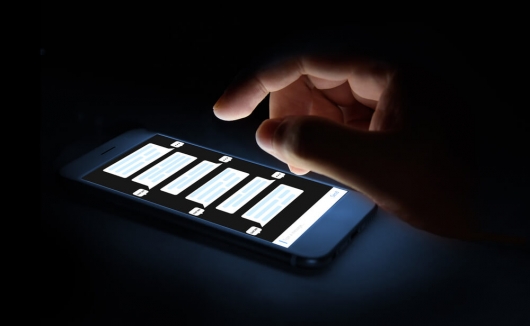 What are we up to it? And the fact that you represent that your personal data is actually in the country protected not reliable? Because at any moment you attackers can make some disenfranchised a copy of your driver's license. As a result, under your data, someone will drive a car. I think all this nonsense? In vain. Here is an example.
"Starting in 2014, with the name of my brother regularly receive fines for minor traffic violations. Or to be more precise, they are just stupid debit card of Sberbank without trial", – begins the story the user community Pikabu.
In this story a man describes how Bank card of his brother began to disappear money. As it turned out, the money was paid by Bank at the request of bailiffs under enforcement proceedings in connection with nonpayment of fines for traffic violations.
Most interesting is that this man is no traffic violations did not commit. He began to deal with it, and that's what it became. It turns out that the fines were discharged on his driver's license for traffic violations committed in another region.
Then he turns in traffic police of the region, indicating that he did not commit these violations. On what receives the answer: prove you're not a camel. In General, kicked him. In the end, he went to the police a statement that his rights someone rolls in another region and gets penalties. But from there it kicked back to the traffic police. In the end, writes the author of this post on Peekaboo, his brother, then spat at all. But after a while the fines fell already from another region.
This is a perfect example of what kind of headache may obtain a regular driver, if his driving license, the attackers will produce a duplicate of the rights by selling it to someone who was deprived of his driving license.
Not only that, will run then, proving that you did not violate traffic rules, and not really achieve anything, and if they will achieve by that time had not one strand of gray hair will appear plus travel abroad will block for non-payment of fines.
Here's another fresh example of the fact that country walk thousands of duplicates and rights to buy them in our country is not a particular problem.
So, this year in the town of Asbestos, located near Yekaterinburg, a DPS officer stopped the girl. Imagine his surprise when he saw that the rights of this girl was the wife of his good friend.
The only thing that picture was not her. In the end, it was a criminal case, where law enforcement remains to be seen where this lady took a duplicate driver's license.
But this is not the only case. According to statistics, during the first 4 months of 2018, the traffic police have identified 22 such duplicate rights.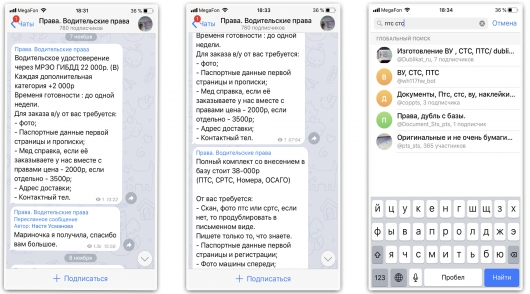 And such cases are recorded in many regions. In fact, it's a massive problem. Only one region annually withdrawn hundreds of fake right, duplicates, etc.
The worst thing is that in the country there are cases where unsuspecting drivers more than once tried to arrest for failure to pay fines. Imagine how much they had to run and to spend nerves, to prove that they don't have to pay the fines because, in fact, the rules are not violated.
You will not believe, in the jurisprudence of many examples where law-abiding drivers disqualified for violations committed by those who drive the duplicate rights.
Is it easy to buy the rights?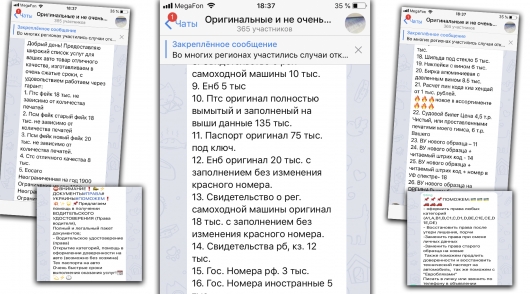 How weird a question. But we haven't found anything more appropriate for this section. Alas, these are the realities of our life, our reality and consciousness of society. Yes, I must admit that in our country money can all (or almost all). Including not a problem to buy a driver's license. And you can buy right even if you are deprived of them. How? It's very simple. Need a donor (personal data of the person who has the right categories), suitable to your age.
As we have said, to make it easy. It is sufficient, in principle, and the conventional Internet. Type in search line "buy right" and you will see a huge number of proposals about services and assistance in obtaining a driver's license. However, most of the proposals in the normal search will relate to the primary receipt rights without examinations, etc.
The average price tag for the rights to the dubious sites is 30 thousand rubles.
But Darkweb available through the tor browser, or Telegram such proposals supplemented by a selection of donors and fabrication of the mirror driving licence.
We got in touch via Telegram with one of the authors of the announcement of the provision of services for the production of mirror right. According to legend, my brother was deprived of the rights. Would like to produce a duplicate of the rights of a particular person (that is, we prepared the data for the donor to provide themselves). In the end, the dealer told us 18,000 rubles. Payment upon receipt in the mail. The proposed deal through Garant service. Ready before sending to send photo and video rights. Yes, of course, it could be just a con man making money on the fake the sale of rights. But judging by the reviews online from actual users, this seller looks like a crook.
But, in principle, it doesn't matter. The fact that such a mass of ads on the Network and identify fake rights throughout the country clearly indicates that the shadow market of illegal trade documents firmly established in Darkweb and Telegram.
By the way, in the Telegram there is a whole community dedicated to Darkweb. Moreover, there are currently more than 50 thousand subscribers. In this community news is a shadow of the Internet, links to the shopping area and advertising the sale of goods and services. In most cases the goods to be illegal. Especially frightening sale of illegal drugs.
What if you came in someone else's penalty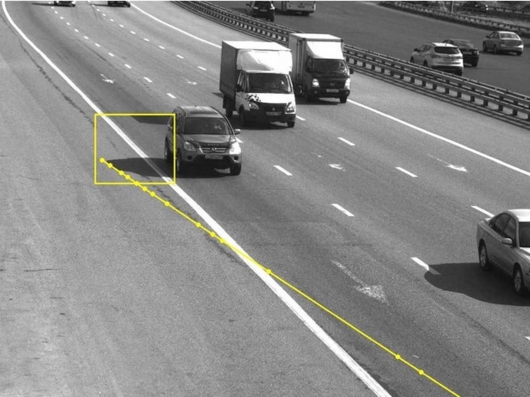 If you received a fine for a traffic violation you did not commit, you should contact the division of police in whose territory the offense was committed. If you are unable to come personally to the traffic police Department, write a statement in writing and send it by mail.

 

Can also visit the official website of traffic police of Russia and in the section "Reception of references of citizens" to apply.

It is possible that the fine, issued on the right (not the camera), incorrect due to the fact that the DPS officer made a mistake in the number or series of rights. In this case, after the proceedings, the penalty you cancel.

Russia 24

If on your application you find that someone goes on your data (with a duplicate of your driver's license), according to the law the police are required exciter criminal case under article 327 of the criminal code. After the initiation of the case the police should find the driver who used a fake license with your data.

 

Also advise you to keep all your personal data away from prying eyes and not give them the right and to the left to the outlets in the pursuit of dubious discounts. Remember: your personal data could fall into the wrong hands that can result in you hassle.

Try not to Shine not only the right but also the passport, INN, Snils, etc. Never leave a passport copy the copy centers, post offices, etc. do Not upload copies of passports and other documents in the Internet.

 

At the first suspicion is that your data someone is using, contact the police.

 Moscow 24