How to disable the option "re-route" on the maps in iOS and Android
Life hack for fine-tuning the maps on your smartphone: your route will not be reconstructed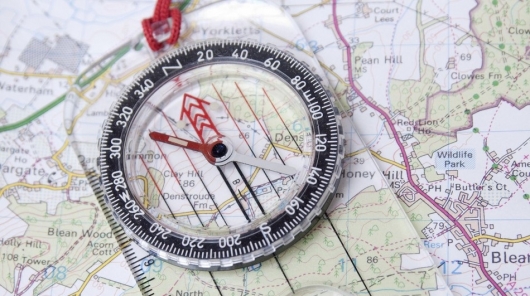 Online maps have become an integral part of the lives of drivers. We are all accustomed to the convenience of the mapping apps on our mobile devices, but many of us would prefer that these applications adhere to the chosen route, which we know to which we are accustomed, and not redirected via another road to detour a small congestion to save a few minutes in the traffic.
With this caveat faced by many of us. No matter what cards we use: Yandex Navigator, Google or Apple Maps, they all urged us to pass on more beneficial from their point of view, the route updating without permission, paving the way to "save time". And sometimes get the strong feeling that it would be better have went straight through two traffic lights, and not wandered around the back streets: "…turn right, now left, now right, left again, go straight…". This is so frustrating sometimes!
You can try to disable this annoying feature. Will give you some small hacking on the example of Google and Apple Maps.
Neither Google Maps nor Apple Maps does not come with a button "redirect me", which is a bit annoying. I don't think any of these services would be so difficult to implement a similar feature and allow the user to disable any unwanted option in the settings menu. Instead you'll have to go a different, slightly more complicated way.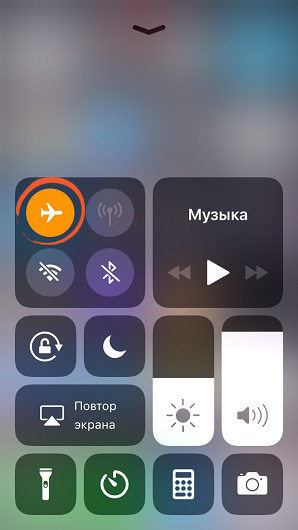 In the absence of a magic button, the only really work suggestions that I found on the Internet – disable the service from the Internet. This can be done in several ways. For example, change the device to "Flight". Voila! Vmeshatelstvo of privacy is instantly to cease. However, this would create a "small" side effects – you will not be able to receive calls and SMS, also say goodbye to music, stream music or podcasts for my long trip.
Of course, there are more gentle option to disable the application from the world wide web
Method for iOS
Instead, in iOS go to "Settings"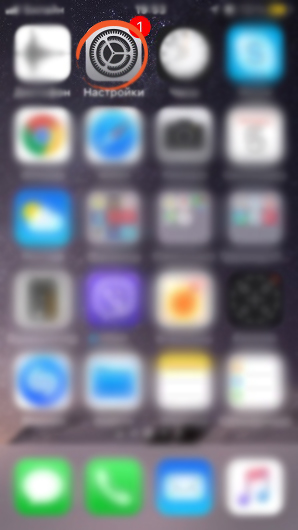 > "Map"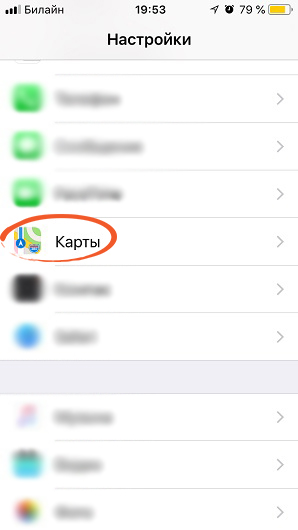 (or scroll down to find the name used by a map application, for example "Yandex.Navigator")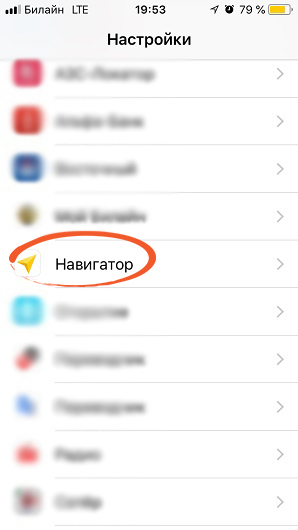 and disable cellular data in them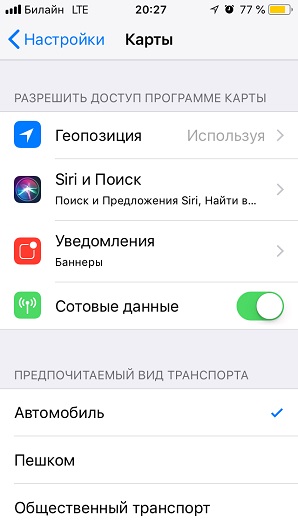 This will prevent the app to update traffic and discourage the desire to redirect you where you should not, if the system thinks it can find a faster way to get to the destination.
Method for Android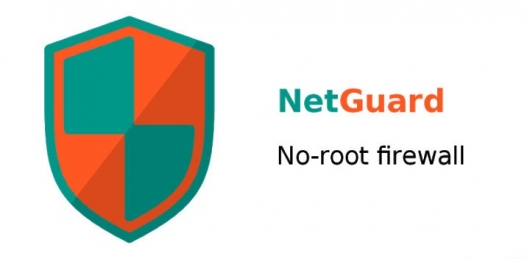 On Android you will also be able to prohibit applications from using background data, but it will not help you if your mapping application "sewn" to your device. Instead, download the application, NetGuard or its analogues. It will block the whole cell traffic selectively for specific applications. On Google maps you can also turn on the "Wi-Fi only" in the application, which should prevent the forwarding of traffic, but first make sure you have downloaded the offline map of your route.
P. S. an Alternative method is to install applications using GPS instead of cellular data. Them because these apps are paid. But they are more classic and will not impose on you unnecessary services.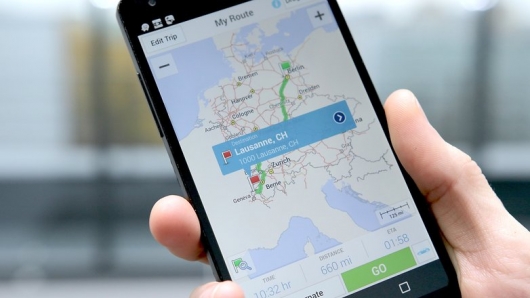 For free alternatives Android users may want to check out offline mapping app MapFactor Navigator, which should also prevent annoying the proposed diversion. On iOS, Maps.me offers a pretty good offline navigation-step-by-step instructions-without any annoying in-app purchases or advertising to distract you from the main – road.
Sometimesiamanasshole знатьЗаконодательствоТехосмотрЛайфхак
Knowledge base