How not to leave fingerprints when you close the trunk of a hatchback?
Owners of hatchbacks closing the trunk wrong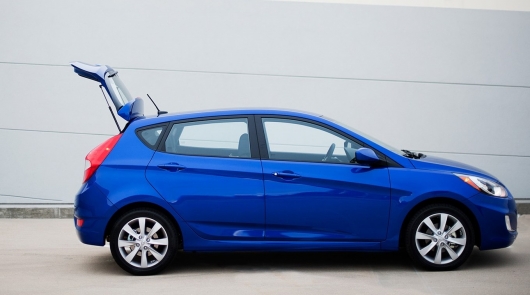 We want to tell the world how to close a tailgate of a hatchback. You may be surprised, but many of us are doing it wrong and here's why…
Any pedantic man accustomed to do things in the order and thus, as it was originally conceived by other people who created a particular item. A myth or reality, but some pedants unable to go very far in their impotent rage from the fact that other people don't do things properly.
For example, the Creator of portion packs for sugar (like it was Benjamin Eisenstadt at least attributed to him), won the West a proper name – "Sugar Stick", I thought that people will use them correctly, and technology – to break the packing paper in the middle, instantaneously emptying the content of sugar in the Cup. Alas, the users opened the packages as anything but wrong.
Attempts to direct people to the right path or to no avail. It drove the inventor into a depression, and he, according to some, ultimately took his own life. Tale of course, but it hint…
In particular, if we talk about automotive topics, the same applies to the fifth door hatchback. The owners of the cars in this body stubbornly refuse to close the door properly. Many are not even aware that the tailgate of the hatch there is a handle. Yes, it handles there, but they need to find and a little practice to use.
Open the trunk of your hatchback, look from the back side of the upholstery. You will see one or more handles for gripping. All you need to do is to hook the handle from the inside (as shown in photo above), pull the tailgate down, and then, around the middle to release the weight of the massive door will do the rest.
Now, you have closed your car properly, not leaving dirty fingerprints all over the body and not to stain your fingers. Incidentally, a similar closure system is in the sedans, for example, Volkswagen cars:
Now you know how not to leave prints from your fingers and how to properly close the trunk. Thank you for your attention!