How many cars Toyota sold in the world?
Statistics 2018: Sales of Toyota cars around the world.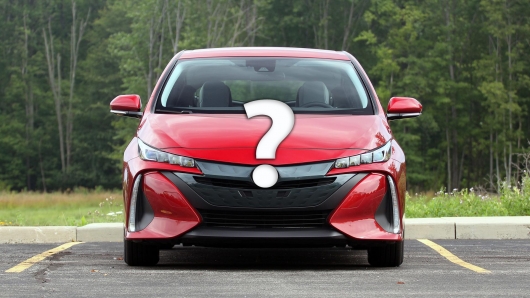 Toyota, Lexus, Daihatsu and Hino brands owned by Toyota Motor Corporation – sold in 2018 594 10 000 vehicles (+ 2%). Over the past five years, Toyota sells more than 10 million vehicles in a year. Recall that the first time the company achieved such results in 2014, becoming the first automaker in the history of global sales.
Global production of Toyota vehicles increased in 2018 by 1% produced 10 of 576 412 cars. Japan produced 4 230 392 cars. In other plants around the world produced 6 020 337 passenger cars.
Sales of Toyota and Lexus hybrids in 2018 has increased again – in the showrooms it was sold 1 637 718 cars (+ 8%). This is 17% of the total sales of both brands. Custom Toyota delivered to customers 1 454 763 hybrid (+ 6%), while Lexus delivered 182 955 hybrids (+ 20%).
Recall that Toyota in 2017 has reached the goal of 1.5 million annual sales of electrified vehicles – three years before the originally established date.
Total sales of Toyota and Lexus hybrids in the 21 years of market presence of more than 13 million vehicles at the end of 2018, totaled 13 107 275 cars.
Toyota C-HR Hybrid topped the ranking of the most popular hybrid cars in the world.
The hybrid crossover is the first model that has overtaken the legendary Prius, in terms of global sales. The annual result of the Toyota C-HR Hybrid is 202 289 cars.
The Prius came in second place (165 469 PCs), and third place went to the hybrid Yaris Hybrid (149 506 copies). Further to the popularity of the sales of hybrid models are the following cars: the Prius C, RAV4 Hybrid, Auris Hybrid, Camry Hybrid and Corolla Hybrid.
For reference:
It is worth noting that Toyota is the world leader in car sales at the end of 2018. The company occupies only the third place in terms of total sales of passenger and commercial vehicles. First place was taken avtoal'yans Renault-Nissan-Mitsubishi, with total sales of passenger and light commercial vehicles 10 756 875 vehicles (compared with 2017 +1.4 percent).
Second place in sales in the world is VW Group with a total sales 10 601 000 units. If we add to the statistics of sales of cargo of heavy machinery Man (136 500) and Scania (96 500), we obtain the figure 10 834 000 units, which is 0.9 percent more than in 2017.