How expensive Camry and Kruzak
Toyota has revised the price of the most popular models – they become even more expensive
Two popular models from the Toyota Camry and Land cruiser (Prado) received an increase in price. Now, after the Russian representative office of Toyota has changed the price tags, models rose by an average of 40-50 thousand rubles.
So, how much it is worth now.
Toyota Camry
The initial version of the Toyota Camry Standard 2.0-liter engine with 150 HP will now cost 1.471.000 rubles. Thus, the price increase amounted to 72 thousand rubles, in fact, until recently the popular sedan can be purchased schA 1.399.000 rubles. It was the minimum price.
The price hike did not end there. Package "Standard Plus" will now cost 1.549.000 roubles (50 thousand rubles), the version of "classic" has risen the most, by 80 thousand rubles. Now she is 1.629.000 rubles.
As you can see in the first place has risen the entry-level version. Prices, of course, rose and sedans with 2.5 and 3.0-litre engines, but much smaller.
Model with two-and-a-half liter engine has added about 18 thousand rubles. Now is from 1.641.000 to 2.080.000 rubles.
Sedan with a V6 volume of 3.5 liter rose by 22 thousand rubles: from 2.188.000 to 2.363.000 million rubles to complete the Executive Safety.
Alas, the Camry has gone out of reach for most Russians the business class.
Toyota Land Cruiser Prado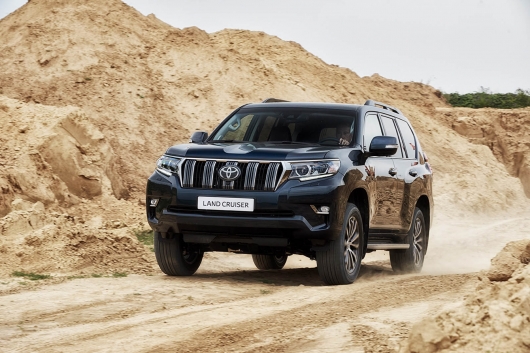 Loved by many for the excellent ratio price–quality Land Cruiser Prado SUV is also more expensive. Or rather, has risen:
SUVs with engine 2.7 liter 163 HP went up by 40 thousand. rubles. Now the price starts from and ends 2.329.000 2.728.000 rubles.
Prado diesel (2.8-liter 177 HP) added 54 thousand rubles, the price increase from 3.029.000 133 up to 4 000 rubles
The most expensive SUV with the top four-liter V6 power of 249 HP went up by 55 thousand. rubles (3 384 000 — 4 173 000 rubles).
Toyota Hilux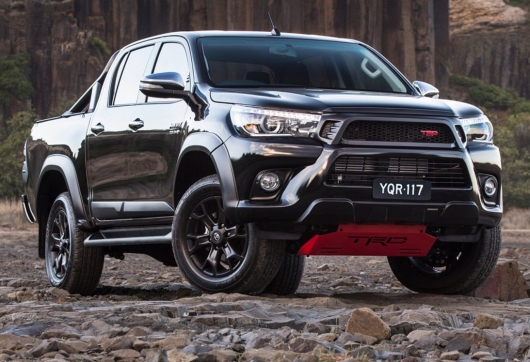 Not spared the rise in prices and a pickup truck Hilux. Once enough off-road pickup truck available in today's reality is at least 2.184.000 rubles. This model has a 2.4-liter diesel engine 150 HP and a manual transmission. The average price increase was from 23 to 26 thousand rubles.
The second variation of the model with the 2.8-liter 177-horsepower diesel engine are in the range from 2.469.000 to 2.725.000 rubles.