How easy to translate the kW to horsepower: multiply the kilowatt value by 1.36
Remember this way of converting horsepower to kW, and never confuse the two [table conversion and interesting facts]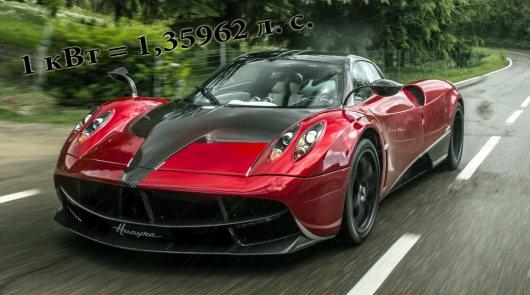 Everyone knows that 200 horsepower is plenty. However, many question arises, 110 kW is normal power? How much horsepower will succeed in converting 110 kW? Despite the fact that engine power is specified in kilowatts and horsepower quite a long time, many still do not have a clue how many kW indicates horsepower. With the translation of one into the other issues occur. Let's see together how to convert one unit of measurement to another.
A bit of history
Why do the car manufacturers began labeling the power is not in the usual horsepower and in kilowatts? All the matter in the International system of units, the so-called SI – system of units based on International system of quantities, which includes names and designations, and a set of prefixes and their names and symbols together with rules for their use, adopted by the General conference on weights and measures.
It was adopted in France in the late 18th century. Since the acceptance of the metric system of measures was joined by almost all countries except the US, Liberia and Myanmar. Throughout the time of existence is a fundamental phenomenon developed gradually, capturing in its orbit all new main units. Got there and the magnitude of the power, measured in watts.
Since 1963, the SI was included in the Soviet Union, concluded at that time, the inflows of developed countries to the metric system. And if earlier all countries, including Germany, Italy and the United Kingdom measured the power of automobiles in horsepower, it more than 40 years ago is preferable, from the point of view of a single standard was the measurement of power in watts or multiples of the unit of kilowatts.
Introduction International system of units, ordered to indicate the engine power in kilowatts. From now on all official documents, advertising brochures, and technical documentation, the power is indicated in kW. To finally wean automakers from the obsolescent concept in Europe since 1 January 2010, according to the EU Directive 80/181 / EEC, the use of units of measurement "horsepower" without duplication of kilowatts declared inadmissible.
Therefore, all automakers worldwide, as well as all the insurance companies and the tax authorities indicate the power in kW, not in HP, separately or duplicating both values. However, people, no matter what intelligent they may be quite inert, which is why in everyday life few people use power measurement of internal combustion engine in kW. In contrast, the same electric motor, whose power from the very beginning it was decided to measure the kilowatts.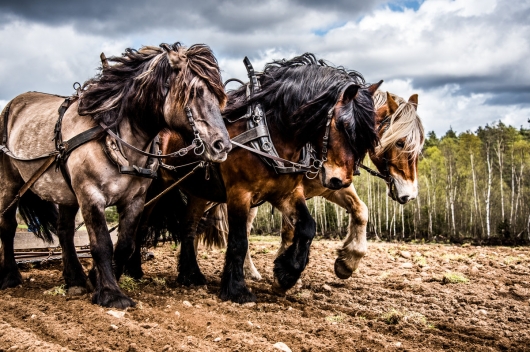 By the way, was a comical reason to refuse a non-si unit of measurement "horsepower". Myth or true, but it was believed that the name leads people astray. Of course you can imagine what a car drawn by 100 horses, will accelerate faster than the car in harness for 50 horses. But the fact that 100 horses will be able to disperse the car up to 150 km / h and more generally excluded.
How to convert kW to HP?
One kilowatt is equal to 1,35962 horsepower. Thus, to convert kilowatts to horsepower, you need only to multiply the number in kW at 1.36 and thus get a relatively accurate value in horsepower.
Approximately, the power in a non-si unit of measurement can be obtained adding to the number of kilowatts 1/3. Get roughly rounded value, but this is enough for approximate calculations.
Example: 100 kW x 1,36 = 136 horsepower.
How to convert horsepower to kW?
If a value is specified in horsepower, and you need to calculate engine power in kW, divide horsepower by 1.36.
Example: 150 HP : 1,36 = 110 kW.
Convert kW to HP
kW
HP
40
54
60
82
80
109
100
136
120
163
140
190
160
218
180
245
200
272
220
299
240
326
260
354
280
381
300
408
Convert HP to kW
HP
kW
60
44
80
59
100
74
120
88
140
103
160
118
180
132
200
147
220
162
240
177
260
191
280
206
300
221
320
235