Here's how to make a cheap windscreen de-icer
How to quickly defrost a windshield of the car.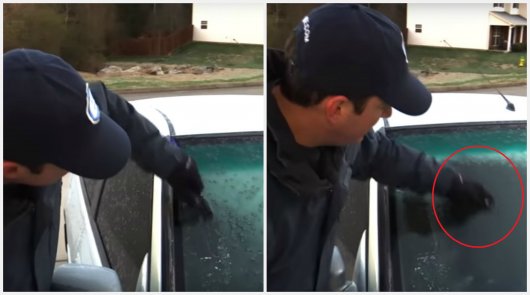 The ice on the windshield gives a lot of trouble for motorists in the winter. Especially in the morning when many drivers lose a lot of time to remove ice from the Windows. The ice on the windshield is very annoying. But there is one simple and cheap tool that will help you in the short term to remove the ice from the Windows machine. The most interesting thing that it can do it yourself any car enthusiast.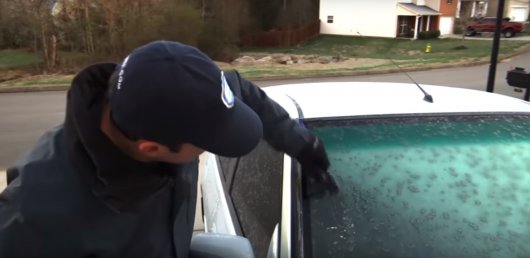 How do you usually remove ice from the windshield? Most of us got into the car, which has long stood in the cold, first turn on the stove and demisting the windscreen to accelerate the defrosting process. But unfortunately, until heated through engine heat will not flow onto the windshield. Therefore, this process usually heated windscreen takes a lot of time. So many of us to speed up the process of cleaning the glass of ice, take a rake and begin to clean the glass. The worst thing is that this process can take a long time.

But did you know that you can very easily (and almost instantly) to rid yourself of this annoying procedure? For this you must prepare a special liquid.

There is not hot water, which can lead to the formation of cracks in the glass. The more water in any case, ultimately, will lead to more formation of ice. To get rid of hand scraping ice from the Windows and painful wait defrost the Windows from the stove, you need to use liquid based on the usual isopropyl alcohol. The average price of isopropyl alcohol in Russia is 220 rubles per 1 liter. You can also use ethyl alcohol. But it is more expensive. For 100 ml you will have to pay at least 35 rubles.

To do this, mix 2/3 alcohol with 1/3 water and then pour the resulting liquid in a bottle of spray. This bottle you can carry and leave it in the car overnight, even in the bitter cold.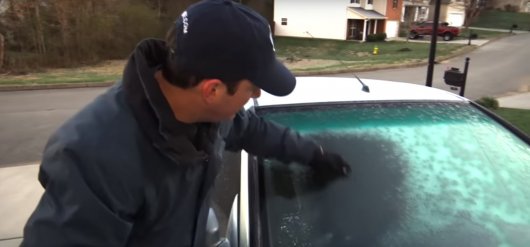 Don't be afraid the liquid will not freeze. Recall that the freezing point of alcohol is -114,1 °C. Therefore prepared themselves with a de-icer in the specified proportions are unlikely to freeze in the car.
Leaving this bottle in the car, you can help yourself in the short term to clean the windshield (and other glass) of ice.