Here's how to open a car in 30 seconds without a key
Life hack: how to use rope, you can open a locked car door.
Have you lost your car keys? Your car is locked and the keys were left in the cabin? Or alarm your car is out of order, so you can't unlock the door? It doesn't matter. Here is a simple life hack that will teach you to open doors of almost any car without the key and special equipment in just 30 seconds.
This ingenious trick appeared online a few years ago and collected today, more than 17 million hits. The author offers a unique lifehack that will help you with only a thin lace of the Shoe or thin strong rope to unlock almost any door in most vehicles. So if you will be wearing with a lace or a rope, you will never have to contact the plumbers or specialists in opening car locks, paying them huge money to open the locked door of your car.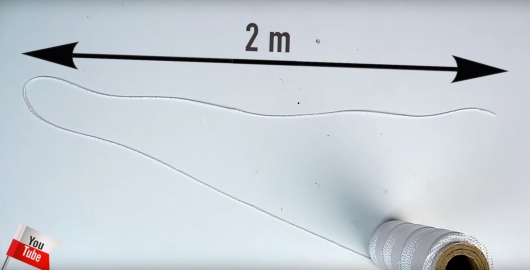 In order to open the door using a string or rope, you have to make the center self locking loop size from your finger. How to make it, look in the video, in which everything is shown in detail.
Your task is to make a loop that if you pull to the side at both ends of the rope tight.
Next you have to push a rope with a loop inside the interior of the car, pull it in the crack between the door and the door strap from the car body. The video shows that the rope or cord you must pass the upper-right corner of the driver's door.
Be careful and do not pull strongly the rope so that the loop is not tightened prematurely. In order to move the rope with a loop below, you need to move it left and right, working your way to the castle.

You would then move the rope from side to side, throw it on the inner door lock. Throwing a loop, pull simultaneously on both ends of the rope to tighten it to lock. Further, pulling the rope up, you pull out the internal lock and unlocks the door.

Voila! Again you got into a car and if it was blocked along with the keys left inside, unable to go on the road.