Here's how to make the spare wheel from the tape
Spare tire is made from the innumerable rolls of adhesive tape is amazingly durable.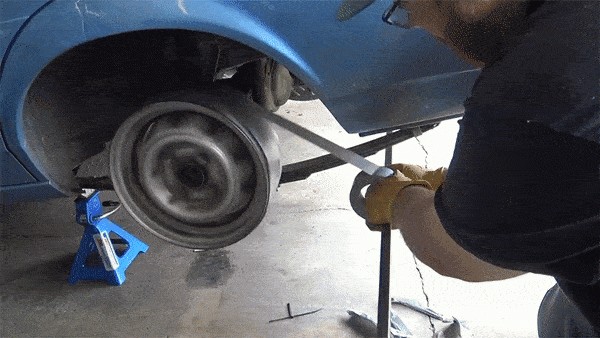 Spare wheels today are not cheap. Unfortunately, not all of today's vehicles are equipped with spare tires. Also in many older cars have long been missing the spare wheel. But not everyone can afford to spend today 5000-6000 rubles per one complete spare wheel that you might be never going to use. But there is one funny and interesting method. Buy 20 rolls of duct tape and make him a unique and quite durable spare.
Don't believe that duct tape can do the spare wheel, which also will be durable enough? Here's an example:
No, of course, this experiment suggests that it is time to throw in the trash your new tires Goodyear, Nokian, Michelin, Dunlop, Kama, etc. and run to the nearest supermarket to buy rolls of duct tape. Yes, theoretically you can instead of wheels to reel on wheels a huge number of skeins of Scotch and hit the road. But it is unlikely this trip you will enjoy.
However, this experiment is another "Internet geniuses" proves that if you don't have a spare, then put then in the trunk at least a package of duct tape, you will be able to cope with the problem in the case of a puncture.
Although probably easier to buy a repair kit for tires, which you can easily repair the puncture.