Here is the most effective Bicycle transmission in the world
This concept can become the most effective Bicycle transmission in the world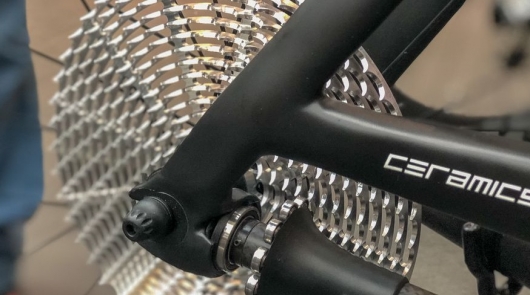 The unusual design of holotransmit in the world and 99% efficiency
Conceptual transmission from "CeramicSpeed" is able to attract attention not only for its radical looks, rather it a valuable 99-percent improvement in efficiency compared to all other bike types of transmissions.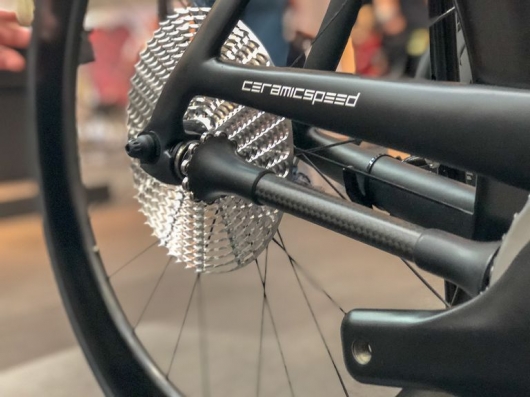 Despite the fact that answers to many questions about the operation of the transmission is still there, due to the fact that a model of the Bicycle drive is a concept and application test has just started, the main idea is unique in the history of the world of drive pedals clear as day.
It was stated themselves the engineers: the creation of such transmissions that would be able to reduce friction losses to a minimum. Calculations show about 1%! Everything else is effective. For the bike industry, especially professional racing focus, this is an extremely important task, which still argues for the efficiency with a reduction in weight of a racing shell.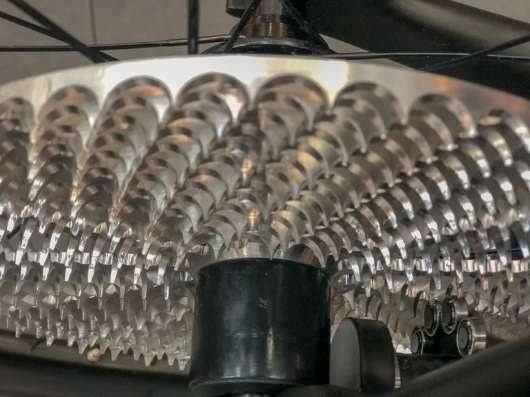 According to Jason Smith, the chief technology officer of "CeramicSpeed", at the beginning of the work were discussed the main requirements to test prototype on the bike:
Transmission must work from the efforts transmitted by the rotating pedals
Must use a standard Bicycle frame with a conventional Bicycle rear bushing
The rest of the team was free to follow any ways. Complete freedom of action.
After numerous experiments, the most promising direction was the use of a carbon drive shaft with roller gears on both ends. Miniature bearings, performing the role of teeth engages with the teeth of the gears are standard size, but extraordinary in execution.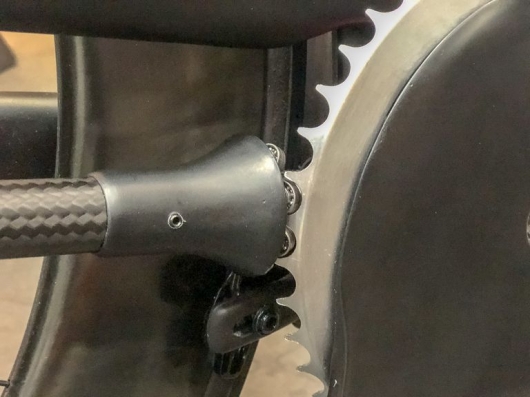 The front gear looks pretty standard, except bent at an angle of 90 degrees of teeth, which engage with the rollers of the drive shaft. Further, the rotation is transferred via short, stiff and lightweight shaft back, which used identical front, by type of action, multiscattering. Every turn of this volume of the cone – gear (just behind them 13), and to switch, you must move the item gear on the shaft.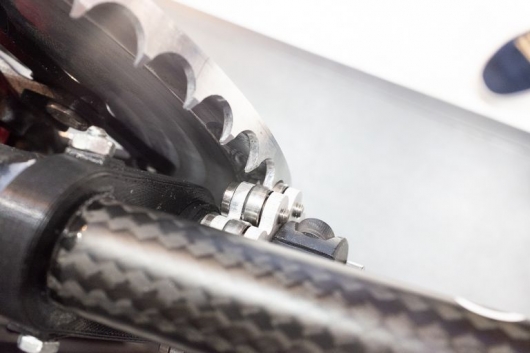 The system showed a 99 percent efficiency, reaching project goals and surpassing the efficiency of the best chain and transmissions on the market today, a few percent. This means that the shown drive has from 32 to 49% less than the friction, and hence the cyclist during a decisive breakthrough will be a little bit more power than his competitors.
Efficient and lightweight transmission gets rid of components such as metal rear derailleur chain, from the chain itself and a massive rear set of stars.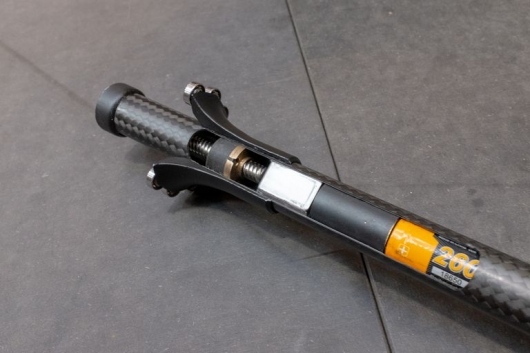 However, to ignore the conventional types of transmissions with gripping switch is not exactly worth it. First, they proved their effectiveness. Secondly, the experiment with the shaft instead of chain – only experiment to find the most efficient design for a Bicycle.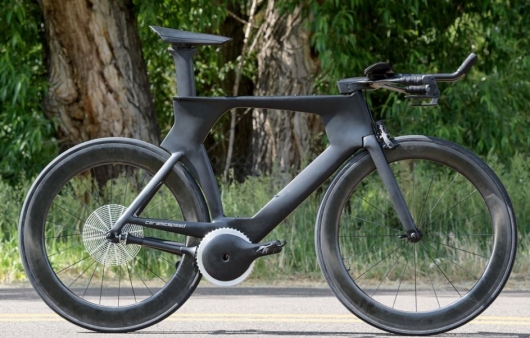 That is why the circuit switch and become the dominant Bicycle transmission. The design just has no competitors, at least for the moment. Many people have tried to improve the design, but repeatedly failed. Will it have "CeramicSpeed"? Only time will tell.