Here are the cars that are less likely to lose in value on the used market
How to choose a car and not lose his fall in the market price?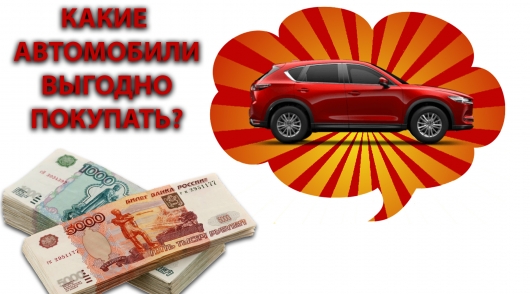 Admit it, when you were choosing a new car have you thought about how much he will lose in the price in 2-3 years? According to statistics 90% of people when buying a new car, think about it. Because each of us not only want to buy the car of your dreams, but also wants to preserve it the money invested. Want to know what new cars today it is most advantageous to buy? Here is a detailed statistics from the well-known analytical companies, which conducted a study to find out the residual price tags on used cars after three years of ownership.
In our review we have included the latest study by "the price is Right" and static data of the Agency "AUTOSTAT".
So, here is the market for used 3 year bonds today.
Cars what countries are less losing in price on the market?
According to the company's "Right price" is less likely to lose the price of Korean cars. Thus, in the study an average of 3-year-old Korean cars have a residual value at 75.2 percent (that is, for three years, Korean cars are getting cheaper by about 24.8 per cent).
Second place in the three-year residual value of the car is Japanese brands with the average residual price tag at 73.8 percent.
Third place, surprisingly, occupy the domestic car companies whose vehicles on average after three years of ownership have a residual value of 70.7 percent.
Here are all the leaders in the origin of car brands over 3 years retain maximum residual value:
The rating of the residual value of the cars origin of car brands in 2018
1. South Korea – 75,2%*
2. Japan – 73.8% of
3. Russia – 70,7%
4. USA – 69.1%, and
5. China – 69%
6. Europe – 66,6%
*percentages are the residual price of a 3-year car in interest
What kind of car was beneficial to buy three years ago today and get good money for these on the used market?
Here are the TOP best cars that maximally preserve residual value as of 2018. The data is based on the study of "the Right price".
TOP 10 cars that are least lost in the price from 2015 to 2018
1) Mazda CX-5 – 89,69%
The leader of the Russian market maintaining market price tag was a three-year Mazda CX-5 crossover, which has kept the market average 89,69% of the original value. That is, this vehicle on average has fallen for three years just by 10.31%!!!
2) Renault Logan – 88,38%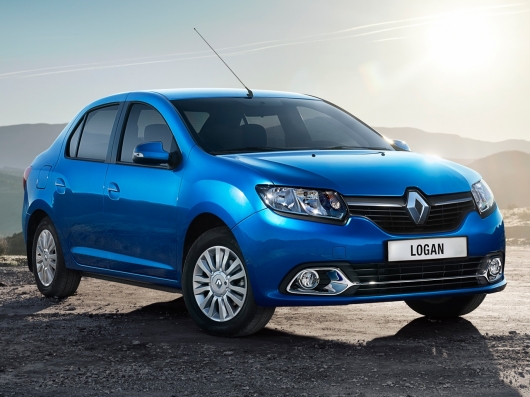 The second place is French of Russian origin car Renault Logan, which has fallen in three years only 11.62 percent.
3) Mazda 6 – 87,43%
The third line in the rating of the residual value of a three-year car is a sedan Mazda 6, which is on average three years fell a used market only 12.57 percent.
4) Renault Sandero – 87,32%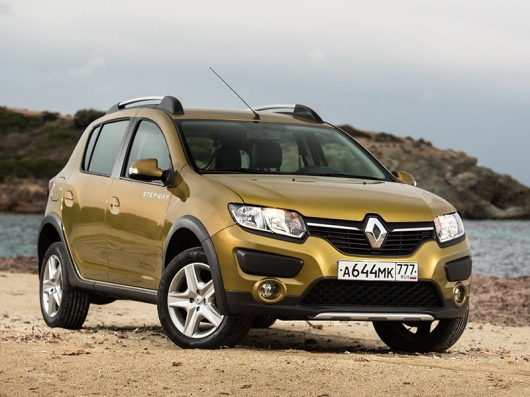 Popular in Russia Renault Sandero also well retains its residual value after three years. So, if you were to buy this car in 2015, to date, managed to save 87,32% of the car value. Agree good result for this class of car.
5) Mazda 3 – 85,7%
Another Mazda to the very top. This time we are talking about a younger brother Mazda 6. So, the Mazda 3 is according to the company "Right price" for three years retained 85.7 percent of its value. That is, this machine lost an average of 3 years of 14.3%.
6) Hyundai Solaris 85,22%
Contrary to expectations, the Korean car Hyundai Solaris, which had become almost "folk", took on the residual value only sixth place in the ranking with a residual price tag 85,22%. But it's still a great result. Especially if you compare with premium automotive brands from Germany.
7) Toyota Land Cruiser 200 – 84,80%
7 th place for the best cars at preserving the market price is the Japanese Toyota Land Cruiser 200. According to analysts "the price is Right" for three years, 200 Kruzak loses only an average of 15.20 percent. For SUVs, it's a great result.
8) Kia Rio – 84,78%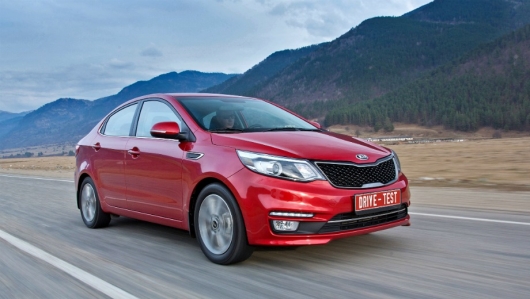 Eighth place in the ranking is another popular in Russia, the car – Kia Rio, which on average is cheaper over 3 years total by 13.22 percent.
9) Skoda Rapid – 83,98%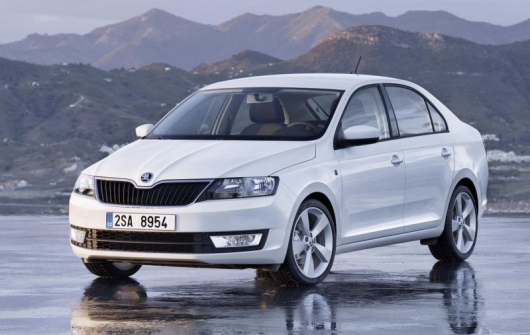 The TOP 10 most best cars at preserving market prices suddenly fell Skoda Rapid, which according to analysts has fallen in price for 3 years just by 16.02 percent.
10) Chevrolet Niva – 83,32%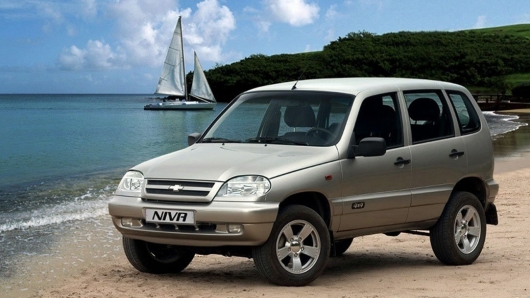 Closes ten leaders of the domestic SUV Chevrolet Niva with the residual price for 2018 in 83,32 per cent.
What premium cars are less likely cheaper on the used market?
A separate study of the company's "Right price" is dedicated to the premium segment of the market. Here things are much more interesting, because luxury cars always drop in price much faster than the mass segment.
Here a screen from the research report
Please note for cars Jaguar, which for three years on average cheaper by almost 50 percent. This is one of the worst results on the market. Not the best feel for the market and the BMW and Audi, which are on average cheaper in three years by 38 per cent. However, their eternal rival, the Mercedes has a higher metric for the preservation of market price tags on their products (on average, the Mercedes cars are getting cheaper by 21 percent over the three years of ownership).
If you take a separate premium models from 2015 to 2018 less lost in the price of the SUV Land Rover Discovery Sport, while maintaining as current year 85,05% of its value.
Second place goes to the Acura TLX model with the residual price tag 85,01%. Three leaders closes the Land Rover Discovery 4, which is retained for 3 years 84,52% of the cost.
Here the leaders of the premium segment, which for 3 years has lost the least in market value.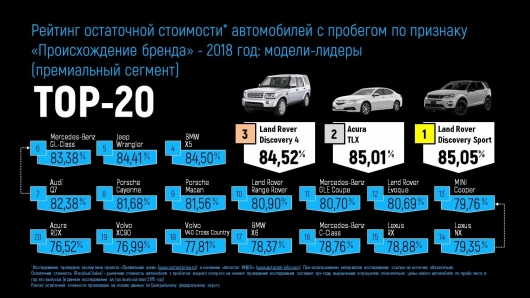 How much cheaper conventional cars in 3 years?
The residual value of the car.
Mass market
Residual price %
3 years of ownership
Mark
Model
Mazda
CX-5
89,69%
Renault
Logan
88,38%
Mazda
Mazda6
87,43%
Renault
Sandero
87,32%
Mazda
Mazda3
Of 85.70%
Hyundai
Solaris
85,22%
Toyota
Land Cruiser 200
84,80%
KIA
Rio
84,78%
Skoda
Rapid
83,98%
Chevrolet
NIVA
83,32%
Toyota
Corolla
81,85%
KIA
Soul
81,27%
Renault
Duster
Of 81.00%
VW
Touareg
80,86%
Honda
CR-V
Of 80.59%
Hyundai
ix35
80,57%
KIA
CEE'd
Of 80.12%
Toyota
Land Cruiser Prado
79,98%
VW
Polo
79,82%
Hyundai
i40
79,14%
Geely
Emgrand X7
78,91%
Toyota
RAV 4
78,61%
Skoda
Octavia
78,54%
KIA
Sportage
77,98%
Daewoo
Gentra
$ 77.78 / barrel%
Hyundai
Santa Fe
77,69%
Lada
4×4
77,66%
Citroen
C4 Picasso
77,07%
Subaru
Forester
77,01%
Nissan
Terrano
76,58%
KIA
Sorento
76,29%
Lada
Largus
76,12%
Lifan
Solano
75,76%
UAZ
Pickup
75,34%
Nissan
Almera
75,30%
Toyota
Camry
75,18%
Ford
Fiesta
74,81%
Geely
Emgrand
74,69%
Nissan
X-Trail
74,61%
SsangYong
Kyron
74,55%
Ford
Mondeo
74,06%
Suzuki
Vitara
Of 73.98%
VW
Tiguan
73,91%
Mitsubishi
Pajero — IV
73,66%
Lifan
X50
73,09%
Subaru
Outback
72,97%
Chery
Tiggo 5
72,69%
Nissan
Sentra
72,61%
Mitsubishi
Outlander
72,19%
Nissan
Qashqai
71,77%
Mitsubishi
L200-IV
71,48%
Lada
Priora
71,47%
Lada
Kalina
71,24%
Ford
Focus
71,23%
Ford
Kuga
Of 71.00%
Citroen
Grand C4 Picasso
Of 69.54%
SsangYong
Stavic
69,26%
Datsun
mi-DO
69,20%
Ford
EcoSport
68,97%
Lifan
X60
68,95%
Skoda
Yeti
68,71%
UAZ
Hunter
68,51%
Nissan
Juke
67,65%
VW
Jetta
67.55% of
SsangYong
Actyon
67,43%
UAZ
Patriot
66,80%
Datsun
on-DO
66,53%
Chery
Tiggo
66,16%
Chevrolet
Aveo
Of 65.81%
Nissan
Teana
Of 64.95%
Citroen
C4 Sedan
Of 64.59%
Mitsubishi
Pajero Sport
64,17%
Mitsubishi
ASX
Of 64.01%
Opel
Antara
63,85%
Chevrolet
Captiva
63,51%
Peugeot
408
Of 62.88%
Peugeot
2008
62,06%
Opel
Mokka
61,78%
Citroen
C4 Aircross
61,64%
Peugeot
4008
61,26%
Geely
GC6
60,50%
Chery
M11
59,97%
Opel
Astra
A 59.94%
Peugeot
308
59,84%
Citroen
C-Elysee
58,78%
Lada
Granta
From 58.77%
Peugeot
301
58,66%
Daewoo
Matiz
57,73%
Chevrolet
Cruze
Of 57.67%
Lifan
Cebrium
57,65%
Citroen
DS4
55,77%
Peugeot
3008
53,09%
Opel
Insignia
46,47%
Subaru
Impreza XV
42,82%
Daewoo
Nexia
41,25%
Total (average)
71,20%
How much cheaper premium car for 3 years?
The residual value of the car.
The premium segment
Residual price %
3 years of ownership
Mark
Model
Land Rover
Discovery Sport
85,05%
Acura
TLX
85,01%
Land Rover
Discovery 4
84,52%
BMW
X5
84,50%
Jeep
Wrangler
84,41%
Mercedes-Benz
GL-Class
83,38%
Audi
Q7
82,38%
Porsche
Cayenne
81,68%
Porsche
Macan
81,56%
Land Rover
Range Rover
80,90%
Mercedes-Benz
GLE Coupe
80,70%
Land Rover
Evoque
80,69%
MINI
Cooper (5 DV)
79,76%
Lexus
NX
79,35%
Lexus
RX
78,88%
Mercedes-Benz
C-Class
78,76%
BMW
X6
78,37%
Volvo
V40 Cross Country
77,81%
Volvo
XC90
76,99%
Acura
RDX
Of 76.52%
Volvo
XC60
76,35%
MINI
Countryman
76,23%
Mercedes-Benz
The GLE-Class
To 75.85%
MINI
Cooper (3 DV)
74,81%
Land Rover
Range Rover Sport
74,67%
Volvo
XC70
For 74, 05%
Mercedes-Benz
GLC
73,71%
Audi
A7
Of 73.59%
Mercedes-Benz
CLA-Class
73,19%
Lexus
GX
72,96%
Audi
Q5
72,87%
Mercedes-Benz
GLA
72,35%
Infiniti
Q50
71,54%
Infiniti
QX70
71,09%
Audi
Q3
69,79%
Acura
MDX
69,37%
Infiniti
The QX60
69,27%
Lexus
LX
68,31%
Mercedes-Benz
G-Class
68,23%
BMW
X3
67.55% of
Audi
A3 Sedan
67,13%
Audi
A3 Sportback
66,94%
Mercedes-Benz
S-Class
66,88%
Audi
A5 Sportback
66,47%
Jaguar
XE
66,34%
Lexus
ES
66,05%
Cadillac
Escalade
65,59%
BMW
X4
Age of 65.17%
Audi
A6
64,89%
Mercedes-Benz
E-Class Coupe
63,98%
Mercedes-Benz
GLK-Class
63,66%
BMW
3
63,37%
smart
smart fortwo
63,22%
BMW
5
63,21%
Mercedes-Benz
E-Class Saloon
63,16%
Audi
A4
Of 63.00%
Mercedes-Benz
A-Class
62,93%
Porsche
Panamera
Of 60.86%
Infiniti
QX50
60,15%
Jeep
New Cherokee
59,87%
Infiniti
QX80
Of 59.51%
Jeep
Grand Cherokee
58,41%
BMW
X1
58,11%
Cadillac
SRX
Of 58.00%
BMW
7
54,39%
Jaguar
XF
53,93%
Audi
A8
52,89%
Jaguar
XJ
45,46%
Total (average)
69,67%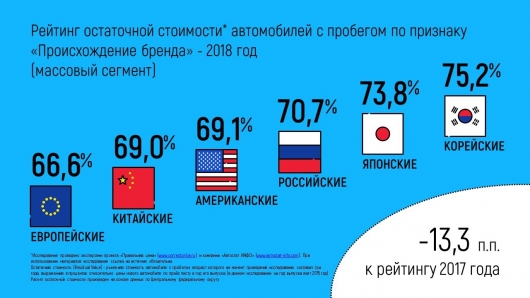 Data company the price is Right