Here are some of the most unusual Rolls-Royce cars, custom last year
The strangest Rolls-Royce cars, which was released in 2018.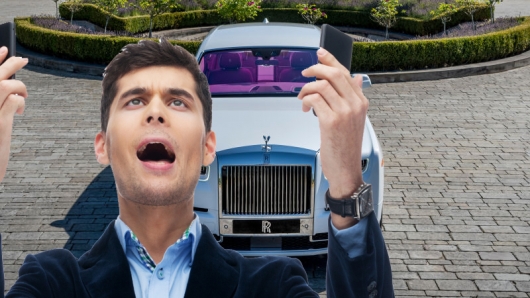 They say that no two snowflakes are alike. That is, every snowflake that falls on us hand and disappears after a short time, is unique. Moreover, as scientists say, no single snowflake will never be perfectly like the preceding. Rolls-Royce cars and that is the automotive version of snowflakes. Did you know that there is no identical car of this brand? They are all unique in their own way. Thanks to the owners of Rolls-Royce can sleep peacefully, itself with the thought that they are the owners of one of a kind version of a luxury car.
And the point here is not that all Rolls-Royce cars are made by hand almost strictly to order. Every Rolls-Royce may have individual add-ons, options, and features. As they say, any whim for your money. Only wish – and Rolls-Royce will bring to life all your wildest desires and dreams. Want built into the car umbrella? Not a problem. Want exclusive precious hours? No question. Want a car with satellite Internet? Yes, easily.
Collection cars Silver Ghost. Only 35 cars, there are plenty of accents of pure silver. But striking is not silver, and a piece of hammered copper on the signature icon located on the hood. Image: Rolls-Royce
Last year, Rolls-Royce has produced a lot of cars. Including unusual modifications. For example, a car clock on the dashboard, "encrusted with black diamonds grown in a lab". There were cars with built in cocktail tables that were made out of a special wood that grows only in a certain place on the planet. Due to this, the wooden tables have an incredible depth of color and density of the wood fibers.
Some cars belong to the factory collections. For example, a collection of Silver Ghost, which was created in Rolls-Royce dedicated to the Rolls-Royce Silver Ghost, launched in the early 1900s. Rolls-Royce made only 35 cars in this collection, providing them a huge quantity of silver items inside and outside.
Also last year there was a singleton collection, which was titled "Ghost in the Gardens" ("Phantom in Fuxia"), named after the car buyer Michael Fuchs. This car was blindingly bright purple color. According to the developers, this color was specially created for Michael Fuchs and not anyone else.
That's why all Rolls-Royce cars, perhaps better than say, any hotel and resort, which stopped most of us. These cars are a real spectacle. And even if most of us likely will never become the owners of these Hyper exclusive lounge cars, this does not mean that the mass public has no interest in them. After all the masterpieces you can admire and not having them.
So, let's look at the most delicate modifications of Rolls-Royce cars in 2018. Just do not cry. The rich have their quirks. Because only they can inlaid diamonds car watch that looks a lot funnier than a Chinese watch with rhinestones on the front of the market "Gardener" in Moscow. We can only marvel at the snowflakes falling on our palms.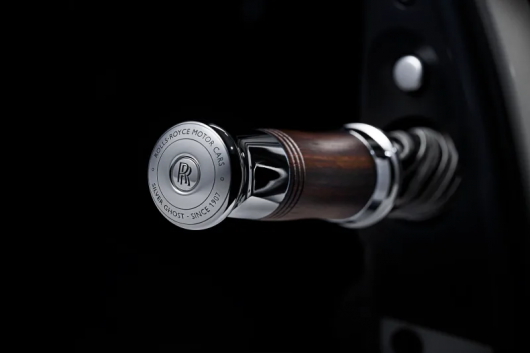 Umbrella car from the collection of the Silver Ghost Collection. Umbrellas on the Rolls-Royce cars are about the same as a smartphone. Image: Rolls-Royce
Silver watch inside Rolls-Royce from the collection of the Silver Ghost. Image: Rolls-Royce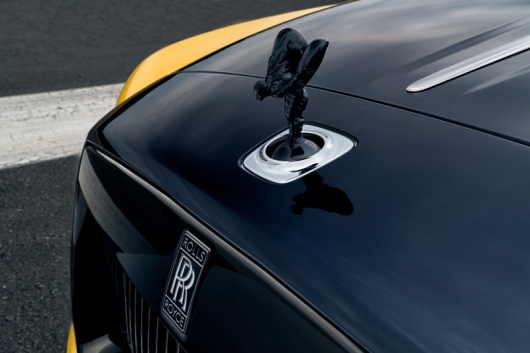 The usual Rolls-Royce Dawn under the name "Silicon Valley Meets Black Badge" ("Silicon valley meets black badge"), which, of course, went to the head of the Silicon valley, Vice President of Google's engineering developments to Benjamin Traynor Class. Image: Rolls-Royce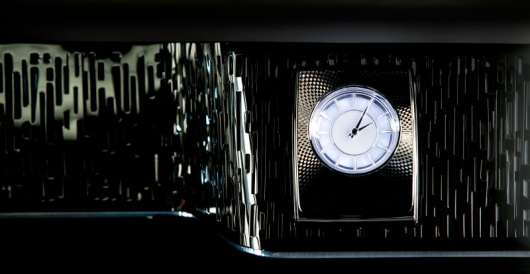 "Scarcer Than Gold" Rolls-Royce Phantom, which has a metal called ruthenium. Why ruthenium? Apparently, because it is found in nature less gold in the year produces only 20 tons, while gold is 2500 tons. Image: Rolls-Royce
"Whispered the Muse" ("Phantom Muse") the Rolls-Royce Phantom, which presents works of art with a silky patterns and accents of pink gold. Image: Rolls-Royce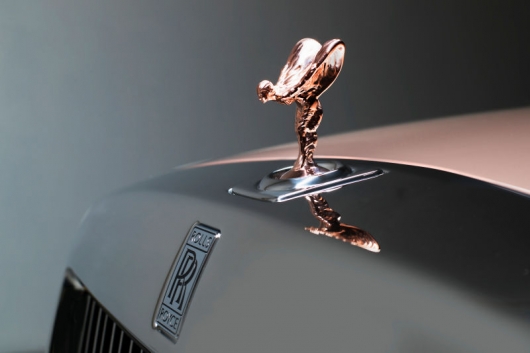 Rolls-Royce Phantom, "Whispered the Muse" is the emblem of real rose gold. Image: Rolls-Royce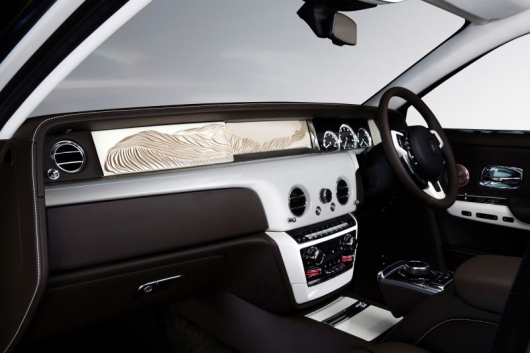 "Whispered the Muse" is an art of adaptation, which Rolls-Royce calls "sculptural silk adaptation of the spirit of ecstasy". The work of British artist Helen Amy Murray. Image: Rolls-Royce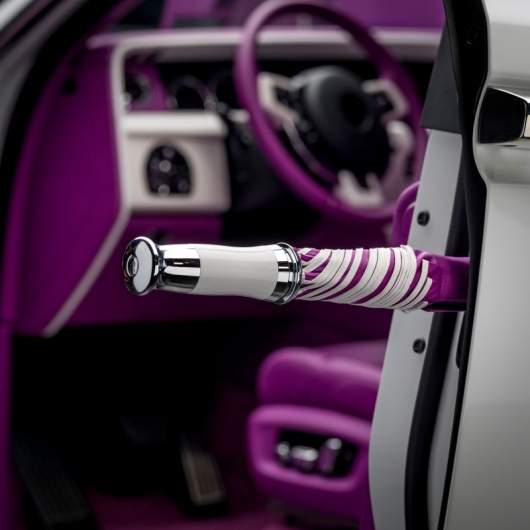 The Rolls-Royce "Ghost in Fuchsia" ("the Phantom in Fuxia") Michael Fuchs. Image: Rolls-Royce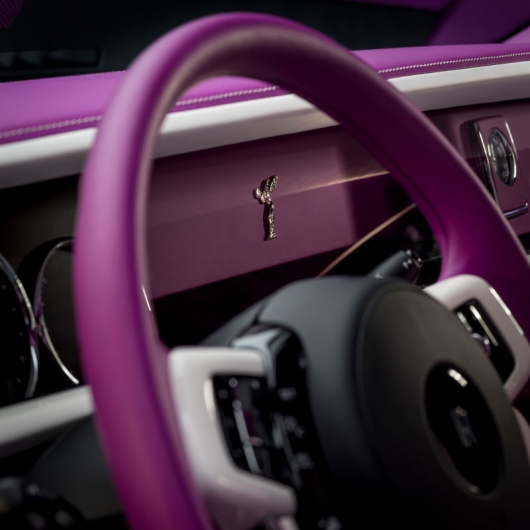 According to the developers, this purple color comes in the car of Michael Fuchs. Image: Rolls-Royce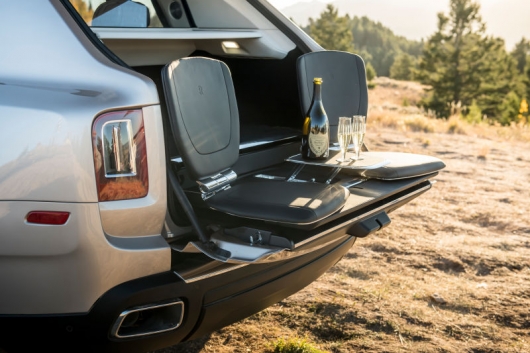 This Rolls-Royce modification "Cullinan View Suite" is retractable outer leather seats and a coffee table, made in the back of the machine with the button. Image: Rolls-Royce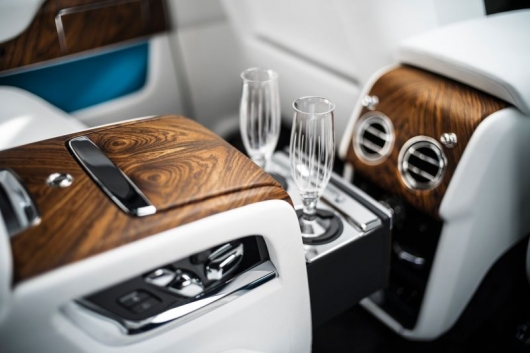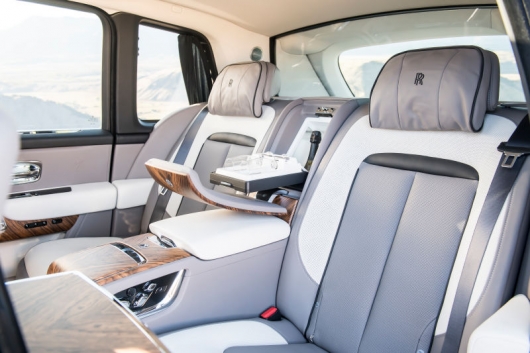 But SIP expensive champagne on the back seat. There for there are all conditions. Image: Rolls-Royce
Car from the Adamas collection, which includes 40 cars, Rolls-Royce Wraith and 30 cars model Dawn. The car received a carbon design elements. Watch the collection tubes in these machines inlaid lab grown black diamonds. Image: Rolls-Royce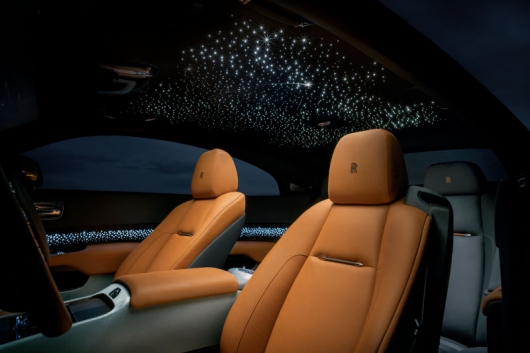 The collection Rolls-Royce Wraith Luminary with falling stars in the headliner. The Luminary collection is limited to 55 cars, and the "stars" in the ceiling is 1340 fiber-optic lamps. Image: Rolls-Royce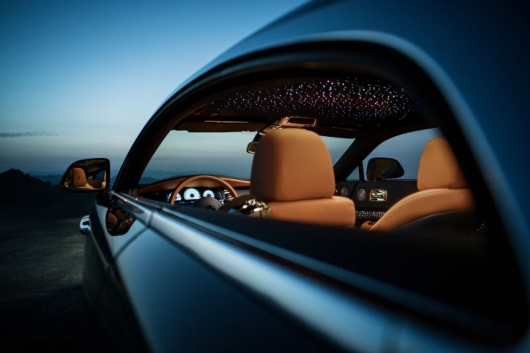 The collection Rolls-Royce Wraith Luminary also has a wood obtained from the forests of the Czech Republic, selected. According to the developers, Rolls-Royce, wood from this country selected for this model and collection for the "color depth and density structure of the tree." Image: Rolls-Royce