Headlights Mercedes learned to show the label and beyond: video
Lights will show you the way: new development, Daimler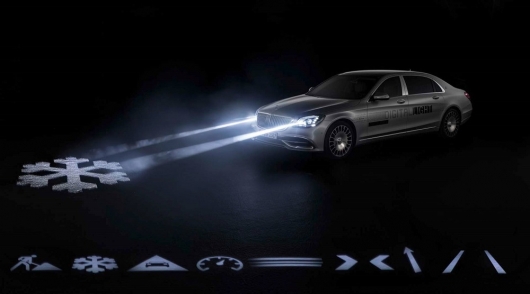 Headlight Mercedes-Benz have become so advanced that they can literally communicate with people. No, we're not kidding, it really is! There is evidence:
To promote technology, Mercedes-Benz parked S-Class in the square and began to show compliments of unsuspecting passers-by. It's amazing how far stepped technology for headlights.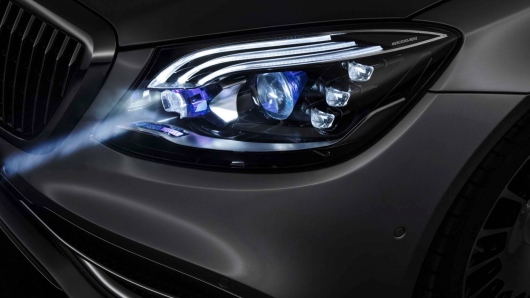 This was made possible thanks to the new patented system "digital world" Digital Light which can now be seen on the top-level sedan Maybach S-Class. In technology "sewn" an interesting feature – the lights not only make night the road eminent as day, but can display on the road surface labels and different signs. You can really choose from a large list of messages: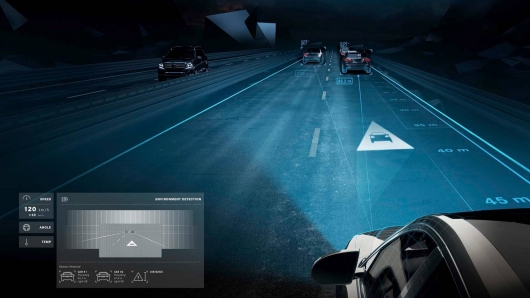 Digital "light-system" works based on the microprocessor, by means of special optics, vaguely reminiscent of the one that we see on conventional projectors. The main difference of the technology Mercedes is the solution. One headlight-projector hid more than 1 million microselectron, which corresponds to 1 million pixels. Such a large resolution is sufficient in order to form not only a clear label, but to create simple pictures.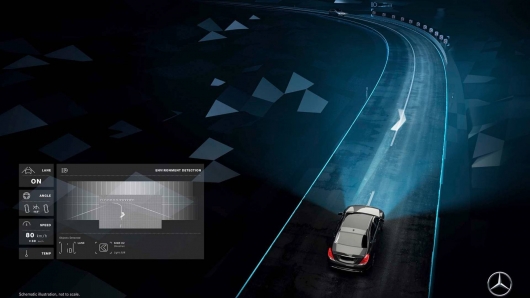 What the Germans did?
Of course, first and foremost this is a PR. As they say, someone makes an electric "Izhi" and someone headlamps with useless functionality.
Oops! We say, useless? In Daimler are confident that the technology is extremely practical from the point of view of improving safety. For example, it can work together together with cameras and vehicle sensors to duplicate the projection of the lanes, arrows and road signs. In addition, the technology will help the brain faster electronic to handle the situation ahead, including a sudden warning about the ongoing repair work or other obstacles.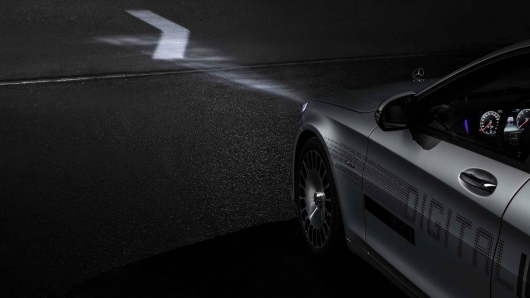 Member of the Board Daimler AG, guiding the development of new technologies Group Research and Mercedes-Benz Cars Development, and Ola, Callenius, noted that this technology is only the latest addition to the Park security system:
"With a resolution of more than a million pixels headlight "digital light" not only creates the ideal lighting conditions in every situation of the traffic situation, but also enhances the visual support for our driver assistance systems".
PS Waiting for photos with a funny or insulting inscriptions emitted by new LED headlamps Mercedes-Benz. Surely someone thought of this before.