Handwork: the Most expensive option is the Lexus that makes her so special?
Massage function and a few additional features in the Lexus flagship is the most expensive option is made by hand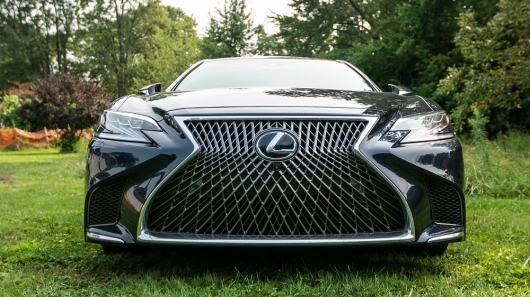 Lexus LS500 2018 model year – luxury vehicle. Wherever you see skin, and if you dig deeper you may run into high technology. Even the "simple" package will cost a big penny. In Russia, prices start from 5.5 million rubles, in the West from $75,200. But if you really want to go in all serious, there is one option to add to the price tag in one fell swoop 23 thousand American greenbacks.
Twenty-three thousand dollars… to take a look at it in comparison you can look at the website of a Toyota dealer in the US, where for $23.845 will offer a new Toyota Camry.
And so, for the money there is an alternative – you can take the most expensive option package from the Lexus LS, known as the "Executive Package with Kiriko glass".
What is included in the Executive package?
Steep seat
Improved design
Additions to the interior trim and much, much, more
This little screen, my friends, is the key to the tale:
With a small LCD screen you will be able not only to fold both backrests of the rear seats, of course with servos, but also to make the rear right seat a real bed, no worse than a rolls-Royce. For your convenience, below feet would leave the Ottoman is trimmed in the softest leather, and the front seat to move forward so as not to hamper the comfort of your stay.
Both rear seats have a unique feature of the "Shiatsu" massage complete with acupressure "hot zones" in places where it will be conducted massage: it better captures the feeling of the touch of human hands… So believe in Lexus.
And blood 23 thousand you will be able to: most precise way to adjust the backrest, the lower part of the seat, head restraints, heating seats, cooling, lumbar emphasis, level of cushioning, massage, spot heating, Ottoman, and 22 more ways to fine tune the rear of the throne.
Next. By using system control, you can also monitor the sound for each part of the car (front to add back subtract to adjust the bass and so on, at least it sort of is about that), shades of the ambient lighting, the transparency of the rear Windows, and interior lighting.
All this is just great, really great. Will be something to work on in my free time: bill 22 variants of adjustment of seats, intensity of the internal situation, Ottomans and simulate the touch of human hands to the back… But it's not worth $ 23,000! Isn't it? Many luxury car companies offer a similar package "Executive place", ranging from Cadillac to Mercedes and, of course, Rolls-Royce.
So what do we pay?
But no other company has manually folded in origami style fabric. They have no hand-done (!) glass "Chirico".
And where there is manual labor of great masters there and the price tags torn to the skies! In this mystery package price, this is the reason for such sky-high prices. All the old – pens, pens. For example, the so treated fabric for upholstery:
Lexus could do what all the other automakers. They could slap some machine stitched beautiful skin inside and say that for a modern flagship, and so will descend! But no, they went a complex, true way!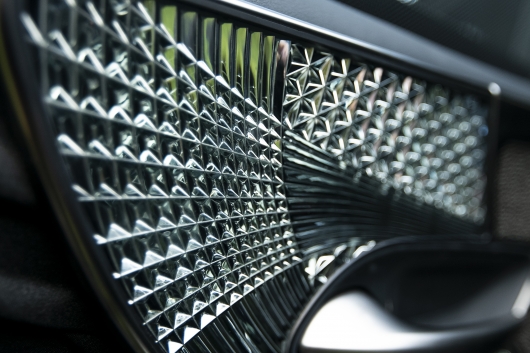 And so do glass "Chirico"*:
*"Chirico" refers to the Japanese method of cutting colors of transparent glass. Curly cutting.
PS the Lexus claim that it took them four years of trial and error to correctly start the process…
It turns out that all robotic systems that are in modern cars pale in comparison in value and price with true hand work. Check out Bentley and Rolls-Royce… There is an option to raise good money!