Growth in new car sales from 2019 ceased was the main reason
In January 2019, were sold only 600 cars more than last year
The growth of the new car market noted in the previous calendar years, stopped completely with the arrival of January 2019. According to the Association of European businesses, sales of new passenger cars and light commercial vehicles in Russia in January 2019 rose by only 0.6%. In a single figure is that of some 600 pieces. It was so ahead of sales in the first month of this year the figures for the same period last year.
Sale on the market fell? In our opinion, this is definitely it. However, an experienced expert, Chairman of the AEB automobile manufacturers Committee Joerg Schreiber rather optimistically reacted to the situation, taking into account the real facts:
"In January the car market remained above 100,000 units, demonstrating a slight increase of 0.6% compared to the same month last year. This is a positive result, especially given the increase in the VAT rate by 2% from 1 January".
The promise in this statement we see the following: the real factors are that the decline in car sales from car dealers is the inevitable payback. But thanks for that, the reaction could be worse.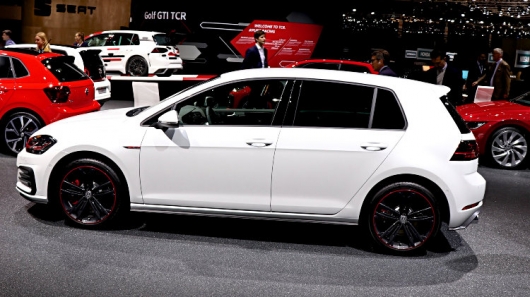 No wonder the debt load of the population today, especially when buying expensive things like cars is a given. According to the automotive portal "Autonews.ru" "Half of the cars in Russia are sold on credit. Experts say that contribute to various benefit programs as part of the banks, and the state."
Good or bad? For the proper functioning of the trading system it is definitely a good thing. Credited by banks, the people are the means for product and support business opportunities. But for the buyers this situation is not so rosy. As is known, the borrowed funds need to pay, even with interest.
"Auto lending continues to be one of the main and most available ways to purchase cars, said General Director of National Bureau of credit histories (nbki) Alexander Vikulin, who also estimates the share of loans to 50%" – the expert on the subject autonews.ru.
Anyway, changes in the balance of power among the largest sellers in the global plan. The first place among the brands sales in January is Lada (21 thousand units), second place – Kia (15 thousand units), Hyundai in third place (more than 10 thousand sold new cars for a January 2019), Renault and Volkswagen, the fourth and fifth place respectively.
For individual models the most popular low-cost domestic and foreign cars: Lada Granta and Vesta – the first two places. Kia Rio and the Hyundai crossover Creta – the second "two", the fifth with 3.800 sold cars is Hyundai Solaris. Details can be found in this section: Statistics of sales of cars in Russia