Gold Mercedes G63 AMG 6 × 6 in London
Arab Sheikh at the time he moved to London with his car.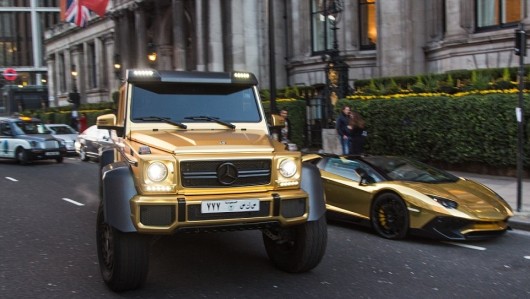 Milliarder from Saudi Arabia temporarily moved to London. Also, along with him moved his car cost about $ 2 million. All machines are covered in gold foil. If you stay in a luxury hotel located in Kensington, Sheikh, left their cars on the paid Parking in front of the hotel.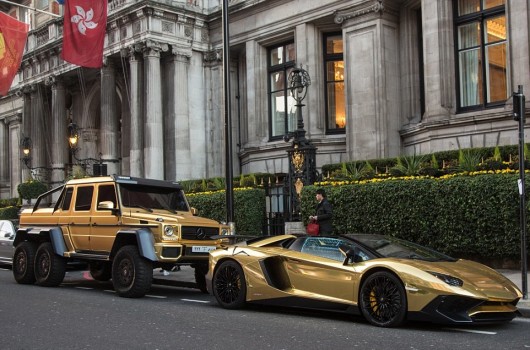 His cars lined up in one row in front of the Mandarin Oriental Hotel.
A Sheikh brought: Mercedes G 63 AMG 6 × 6, Bentley Flying Spur, Rolls Royce and Lamborghini Aventador SV. All the machines are film-coated with gold plating. The average cost of fitting a machine of this film are about 5,700 Euro for one car.
But what's amazing is that Saudi billionaire seems like to save, despite their luxurious fleet. For example, the vehicles observed on road Parking is not worth 6,6 dollars an hour. It is noteworthy that on this Parking there is a limited time Parking – 2 hours. But Sheikh left at the car Park a car for 6 hours, for which he received a fine of $ 100.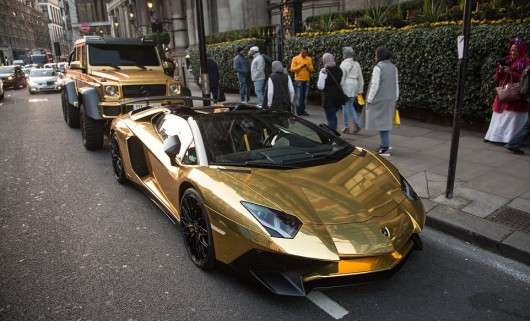 Surprising, because the billionaire could put the car on Parking that has no time limit and is a bit more expensive.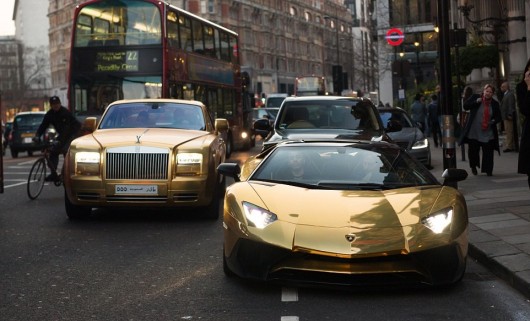 By the way, in order to bring their cars Sheikh paid about $ 30,000 for the flights of its fleet.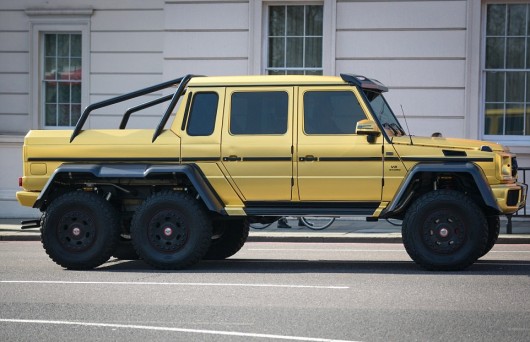 The most interesting car that will surprise all the inhabitants of London, both drivers and pedestrians, it is a huge SUV Mercedes G 63 AMG 6 × 6, which is also coated with a gold film. This machine is equipped with a 5.5 liter V8 engine that will impress anyone on the streets of London. True if the Sheikh will go on full speed, he can get a penalty, as in London prohibited on the roads of the city to travel at high speeds of the motor. But we think that for the sake of status Sheikh will pay any penalties.