Funny videos: Ufa snow drift
Not obey the lawful demands?! Sprinkle with ground sand – so as not thriftily!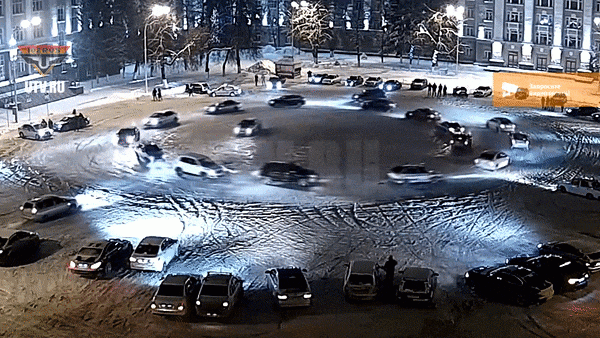 Some motorists do not stop in the shower to remain children and they sometimes do different pranks and harmless nonsense. Probably, every Russian more or less large city has its small-town spot where lovers powerful, understated sports car. There they brag to each other the new tuning, show each other their new cars and of course drifted in a circle.
And you know where they usually find pad for their amusements? If you're not paying attention to their gatherings, never guess. Usually, gatherings are held on the weekends and right in front of city hall, where, as usual, there is a large area or anywhere in the city centre, which also must be "stated" in the case before the Board it is not.
Of course, this neighborhood can not cause the dissatisfaction of the authorities, and they can fight with the troublemakers. Commonly used measures are non-aggressive character – the city authorities just block the entry of cars to the disputed place and everything. But sometimes conflict can escalate to the stage, calling the police, drives to the local police section is the most active drifters and so on.
One such case is depicted in Ufa. But the case, just say, unusual, and comical. Don't believe us, see for yourself:
Video taken from YouTube channel utv102RUS
As you can see, the police acted wisely and did not detain anyone, but just to eliminate the possibility to drift, causing a utility truck which sprinkled the area with sand. But you must admit, great as autoerosale happened.