From Iceland to Russia to the championship in 2018 in the "Field"
Two Icelanders will go to Russia for Lada Niva in the world Cup in 2018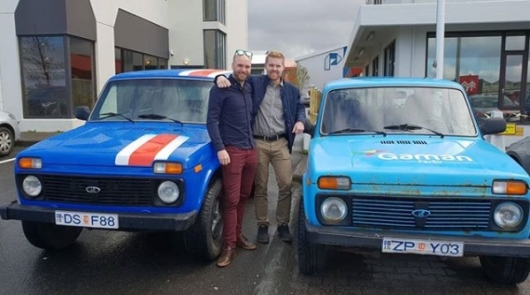 Know where is Iceland? This is the island I island nation located in the harsh Northern edge of the Atlantic ocean. There's a lot of ice and very few normal roads. What cars are best suited for use in the most harsh conditions in the world? Of course our Russian.
Unsightly, outdated and sometimes broken, but still, cars that are great to use where there are no signs of civilization, because you can fix them very simple, even improvised means, which can be found in the vast expanse of forest around the world… or anywhere, even on Mars. Hello, Elon Musk!
We all remember the epic video that desperate, but savvy Russian fit is blown/punctured/broken wheel blocks and get to the place of repair. Here as below photo: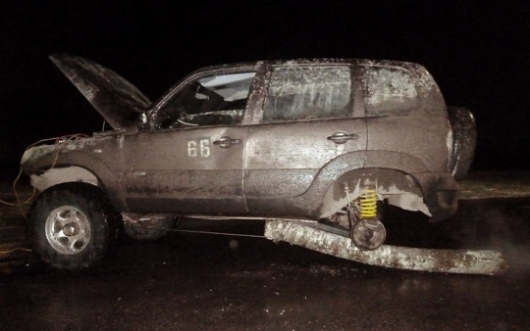 Don't know, maybe practice goes far beyond Russia, but casting a cursory glance foreign search engines, similar video, which adjusted the log drove some American pickup or the British Land Rover, have not found…
In General, out – Lada Niva – indestructible car, and it's great for getting around in harsh conditions that most of Iceland. Perhaps because of this, and maybe just for "fun", two football fans from a distant state, lost in the waters of the North Atlantic – Johnsson and Kjartansson, becoming owners of Lada Niva, immediately decided on an adventure trip, from the cold of Iceland to warm Russia.
About 15 thousand km journey, which will begin on the ferry to Iceland and will continue through continental Europe from Denmark through Germany, Poland and further East, to "Mother Russia".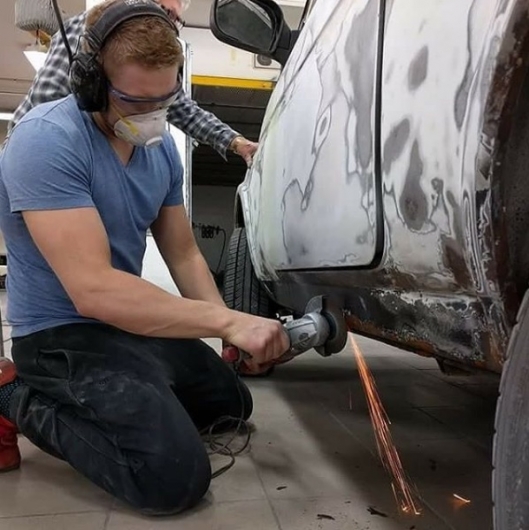 We Icelanders intend to ride through all the cities where will pass matches of their national team. First city, who will be attending the Braves – Moscow, here, at the stadium "Spartak" Iceland will play against Argentina. Further, the way travelers will be in town on the great river Volga, on June 21 in Volgograd will host the match with Nigeria, June 26, in Rostov-on-don team will compete with Croatia.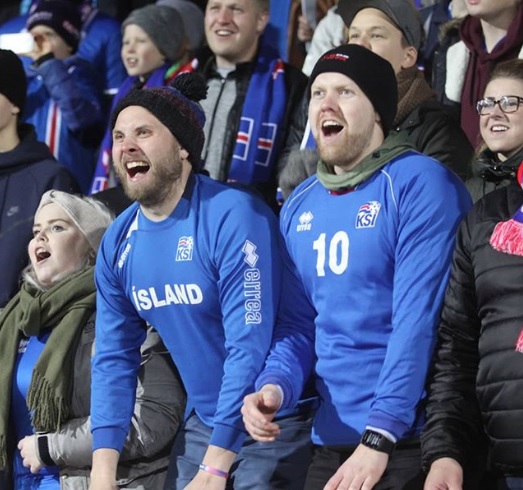 How it got to the "field", and why we called these two daredevils Car they won in the competition of the local travel companies, it is time. When they took the prize home, a gift suddenly broke… that's two. But the guys are willing to risk and even developed a plan for emergency situations if the breakdown will take them a long way. They bought parts in Iceland, this seems to be no problem, and waiting for a visual signal to start.
Their journey can be seen through Instagram, where the two will throw off the online broadcast of his trip #hmladan. In General would be fun. Joining the football!