For Toyota Land cruiser preparing a new restyling in 2019 [Photo]
By 2019, the Toyota Land Cruiser will get another facelift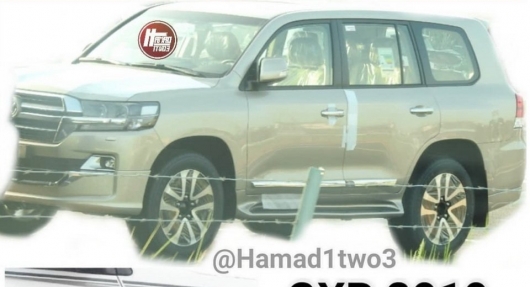 We recently heard that Toyota is preparing a replacement for the current generation off-road model Land Cruiser on a brand new model. About this you can read in detail in this article: Surfaced photos of the new generation Land Cruiser 2020
Prepares restyled version of the Toyota Land Cruiser 2019
Be updated SUV Toyota needs in 2020. This is to plan a full upgrade of the model. That is expected to yield new generation. So, against this background, the news that Toyota is preparing a facelift only recently released the redesigned model is sounds like nonsense. But actually that is not true!
At least talking about it, gone into the Internet photos the Toyota Land cruiser with another prepared by the restyling of the famous hunter exclusive photos of Toyota cars @Hamad1two3.
New clothes are purely cosmetic, however they continue. Here's how the recent leak represents the next step in the evolutionary process of the SUV: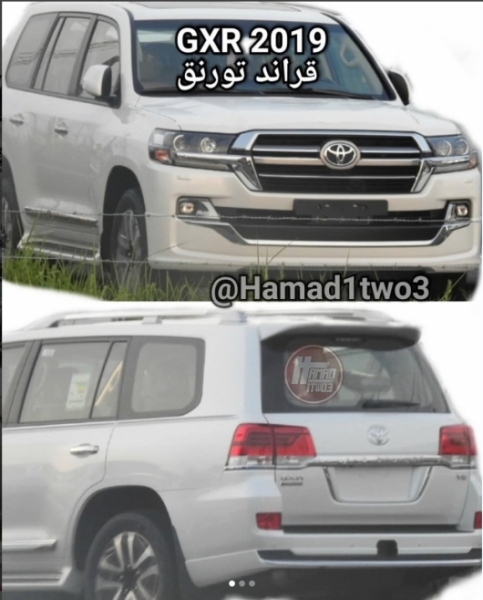 On pictures 200 Land cruiser looks slightly changed in detail. From 2019 Land Cruiser GXR you can see the more aggressive front spoiler, while the grille got a simpler design, with fewer horizontal stripes. As for the back, it looks almost unchanged, except that the lower half of the spoiler has changed.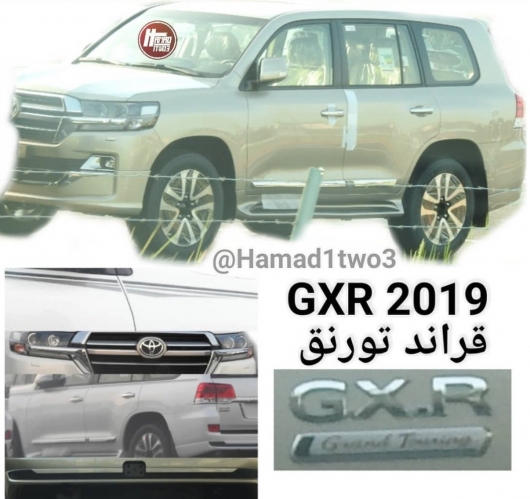 As these pictures show the SUV that will be available for middle East buyers, it is difficult to say whether there will be new SUV in other markets, such as Russia. Most likely he will come to us.
Lexus LX Black Edition S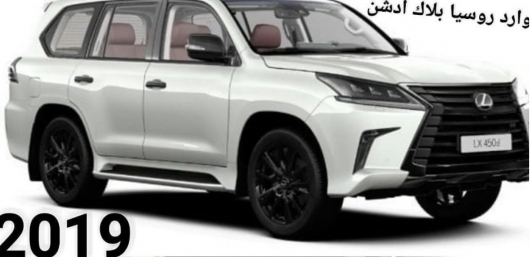 But that's not all. On the same account @Hamad1two3 published a few images showing the redesigned version 2019 Lexus LX 570 Black Edition S. the SUV got new tail lights and blacked out: grille, mirrors, door handles, wheels. First and foremost, the face-lifted LX model will arrive in Russia and the United States.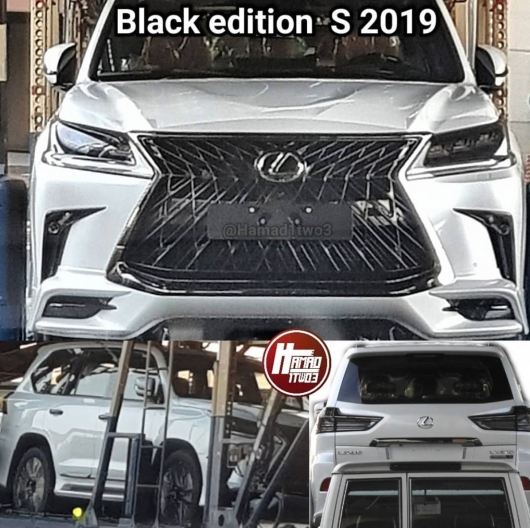 Overall, despite the slightly more aggressive design, Japanese SUV looks basically the same as now.