For BMX X5 in the desert, they built a separate track is a copy of Monza
Sandy trail in the desert for one car – BMW X5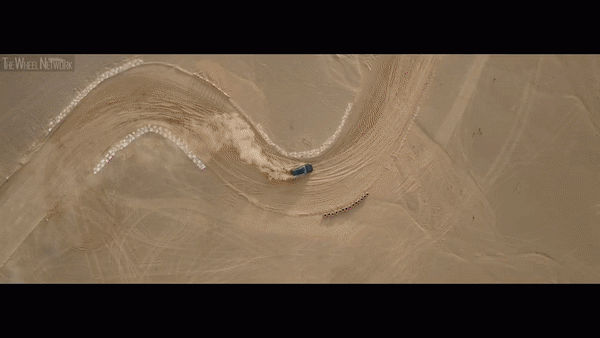 On what only dodges do not go to the manufacturers in order to promote your product. They "poured" millions of dollars in advertising and promotion with one purpose – to boost sales and increase profit. But the best advertising works only in cases when it is from the heart. Let's just say, when it involved not only high technology of filmmaking, and stands in some kind of interesting story, preferably a true story.
In the BMW once the promotional video did, to build in the Sahara desert (the Northern part of the African continent) exact copy of the track of Monza (Italy, located in the suburbs of Milan). Clearing the site for the sandy route and its construction with the help of bulldozers and excavators took two whole weeks. Further, the track was ennobled by all the rules of racing safety: red-white tires, the edges of the route has designated stops from scrap materials (used stone)…
In the end, everything turned out extremely authentic and incredibly cool sandy track in 1:1 scale in the largest and hot desert in the world. What is missing is the participant. They, as you know, became the new Bavarian crossover BMW X5:
Me one wonder how the urban SUV rolled over on a sandy track?