The first unofficial photos of the McLaren P14
Photos the latest model of the McLaren P14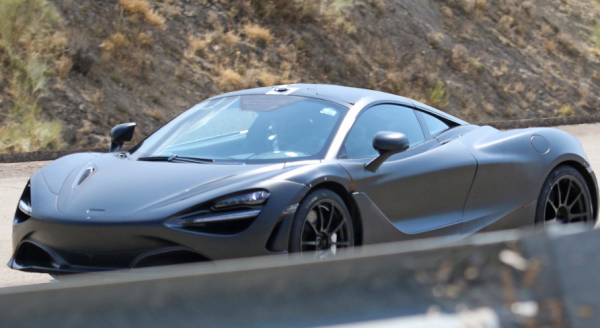 Photographers caught the new top secret British model of the supercar, which will compete directly with the Ferrari 488 GTB is the replacement model of the 650S.
Despite the fact that the McLaren 650S appeared some two years ago, it has apparently plan to replace. Say Hello officially unveiled the new, developed for these purposes, P14 McLaren.
According to an online car magazine Car and Driver, sources within the English company say that the P14, in fact, should be the younger brother produced a more powerful model P1.
The new future model of McLaren DNA present features such as monocoque created from carbon fiber on the most advanced technologies and a turbocharged 3.8 litre V8 that is present on the earlier models. From the new, in addition to the classical approach to the engineering of the car, the new product has many new technologies that will enable more productive to compete with the Ferrari 488 GTB.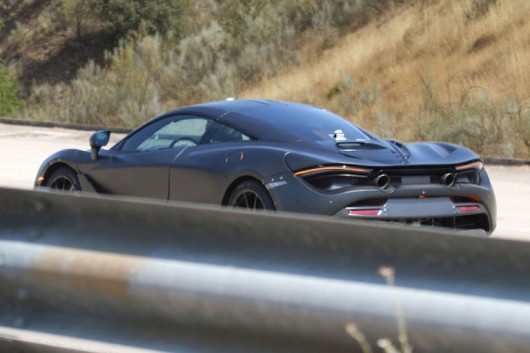 If you look at real pictures of the test prototype, you can see that the appearance also changed greatly. She became more purposeful, burly and muscular. It seems that the outer panel is literally surround the cockpit of the driver and the engine compartment of a sports car.
Rear view mirrors have an unusual elongated vertical form, as if they are raised above the side door panels. This is to ensure that the pilot could see a lot of dimensions of the rear part of the car something on the road.
Meanwhile, the rear of the car became shorter and now she looks less pretentious compared to the stern of its predecessor. However, his new sports car passed technical feature – stacking the rear wing, as well as the 650S.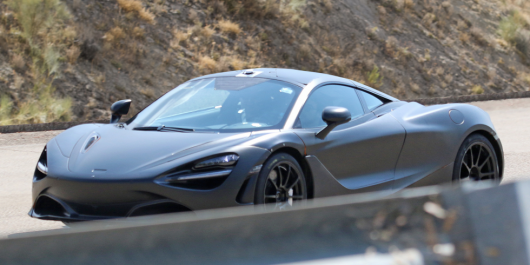 Looking at the front of the vehicle, it becomes apparent that in the McLaren decided to move away from the headlights of the previous style in favor of smaller blocks of lighting that literally is integrated into the lower air intakes. On the other nuances of the car, apparently, will tell us the official representatives of McLaren during the official presentation.
We don't know how to photospin managed to photograph this car is absolutely devoid of camouflage, but to be honest, complaining is a sin.
It is expected that very soon a new model P14 hypercar will go into production. Perhaps this can even occur at the motor show in Paris in 2016. The wait is long.