The first ever Mercedes truck GLT debuts this month
Mercedes-Benz GLT debuts on October 25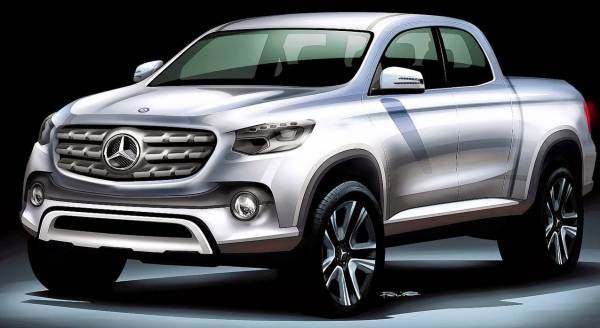 Since Mercedes has marked the imminent debut of its new unusual for a German role model, the automotive world has changed a lot. Many millions of people chained to this event. And more importantly, watching him and officials of the nearest competitors of BMW and Audi. Oil to pour interest into a fire and multiple rumors mixed with speculation telling us about what we can expect from the newly minted Mercedes truck.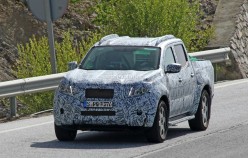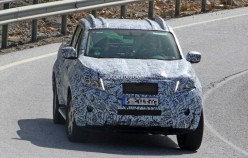 The latest rumors concerning the truck Mercedes-Benz came from TF1, the French edition, which wants us to believe that the new Mercedes will be shown in the near future. According to the quote, the luxury pickup truck will be officially presented next Tuesday, October 25, 2016. After the official premiere, reportedly the first official event at the auto show in Sao Paulo. Whether this is so or not, we learn already soon, the wait is very long, only a week.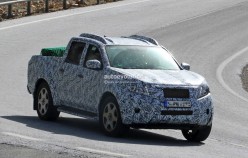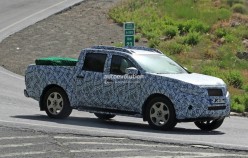 But what we know for sure is that the car will be called GLT, it will be built on the Nissan Navara (ladder frame borrowed from the Nissan Navara NP300) and the car will be designed for sale in Latin America, Europe, Australia and some African countries. Mid-size pickup truck will enhance the influence of Mercedes-Benz and its appearance in the segment of light commercial vehicles.

The production of unusual prestige pickup will begin at the plant in Spain and Argentina, both plants belong to Nissan.

Known specifications of the truck to keep mostly secret. But rumor has it that the initial version will be to complete a 2.3 liter four-cylinder diesel engine with a capacity of 187 HP For powerful versions of the prepared pickup 3.0 liter petrol engine. Their estimated returns will be about 258 HP

And finally. For the development and promotion of pickups, Mercedes-Benz has created a special unit Mercedes-Benz Vans, so plans to create such vehicles have serious Mercedes, the German automaker apparently plans for a long time to come to this sector of the business.